Julie and I first visited Spain in 2004. It was our first trip abroad together, my first trip abroad since college and our first time attempting to use Spanish in a meaningful way since high school. Our Spanish was horrible, the trip was not. We went to meet a friend who was traveling in Europe. I was unemployed at the time but Julie had lots of travel points from her sales job so we were able to go for a few days and not spend too much money doing it. We spent six nights in Madrid and took day trips to Segovia and Toledo. We ate new food, drank new wine, saw historic works of art, met other travelers, climbed to the top of a castle tower, went to an Atletico de Madrid match, accidentally ordered the tripe and rice, and inadvertently drank at a bar full of Neo-Nazis. It was a fun (well, except for the Nazi part), interesting trip and we've wanted to return to Spain since.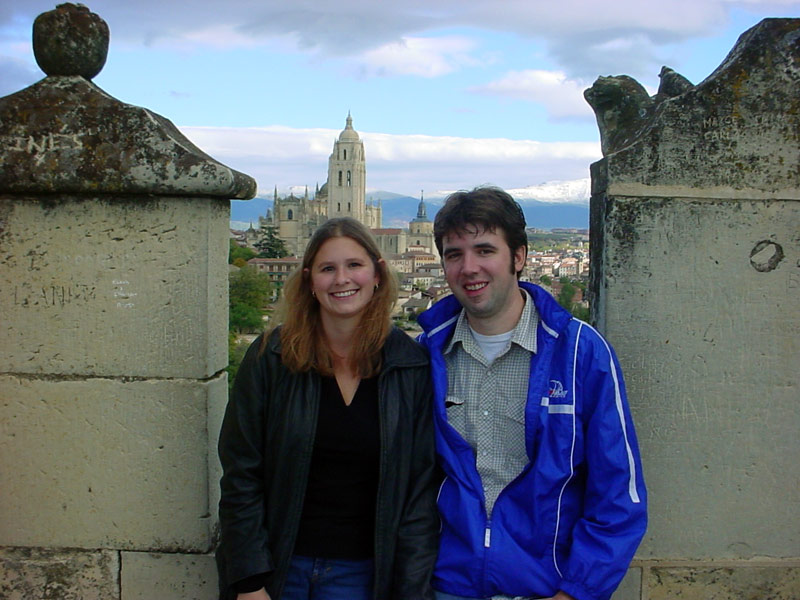 This time we visited new destinations. We were in the south of Portugal and were on our way to meet friends in Barcelona so we worked our way across the southern part of Spain and up the east coast. It would have been nice to return to Madrid but it didn't make sense from a travel and time standpoint.
Granada
We went to Granada for two reasons, tapas and the Alhambra, both of which have been covered in some detail. Granada is a beautiful city that is easy to explore on foot and for those more out of the way areas their bus system is very convenient. It can be hot and crowded during the day but in the evenings it cools off and becomes easier to explore.
Food & Drink
We were there for four days and not once did we sit down to what you would consider a traditional meal. We would just go to tapas bars and have snacks with our wine or beer.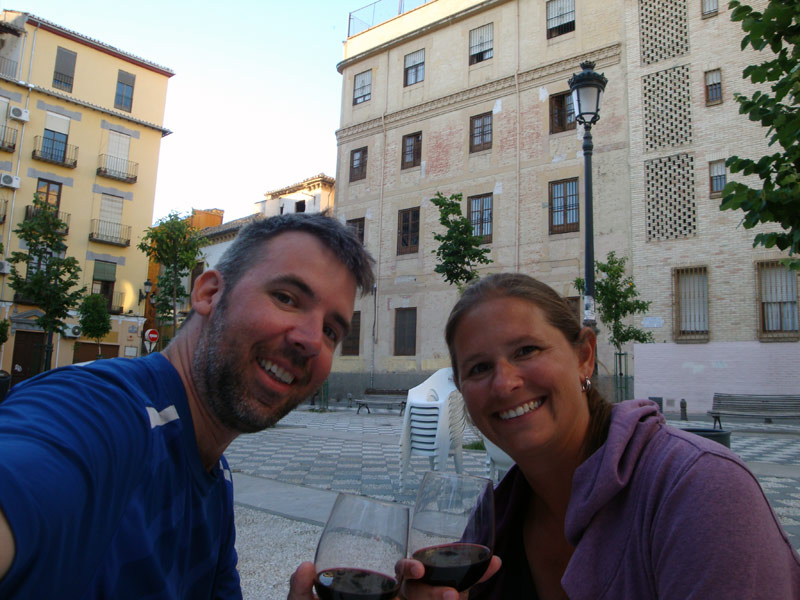 Accommodations
Since Granada is a popular tourist destination room and board can get a little expensive. We couldn't find any acceptable apartments in our price range so we stayed at a hostel in a great location just below the Alhambra and a short walk from the town center. We were able to get a nice private room with our own bathroom for US$55.
Sites and Attractions
Most of the major sites in Granada are covered under Granada Bono Card. For US$45 you get access to the Alhambra and all related structures, the cathedral, Royal Chapel, Monastery of Cartuja, Monastery of San Jerónimo, and the Science Park. You also get five rides on the city bus system. It is a great deal if you are planning on being there a few days and want to see everything.
If We Went Back….
We would probably do the exact same thing. The Alhambra is worth a repeat visit and we'd spend a lot of our time eating.
Alicante
We knew that we'd be spending most of the summer in Central Europe so Julie wanted to get in as much beach time as possible. We didn't know much about Alicante other than it was half way between Granada and our next destination Valencia. The beaches north of Alicante are home to all sorts of condos, hotels and resorts. The high season didn't kick in for a couple more weeks so it wasn't particularly busy which was nice.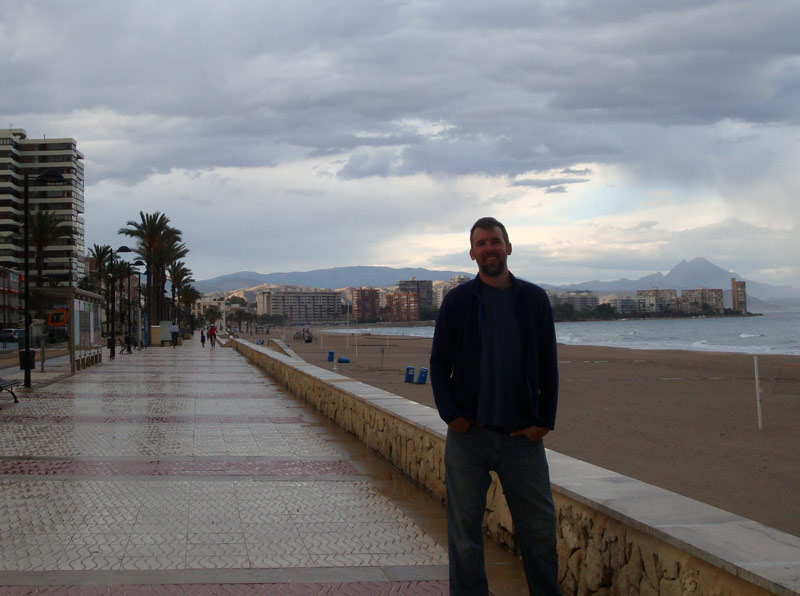 Getting Around
Alicante has a very nice tram system that runs from the heart of Alicante out to all of the beach areas. It is smooth, frequent and comfortable.
Accommodations
We stayed at a place that labeled itself as a hostel though it was more of a budget hotel. There was neither a kitchen we could use nor a refrigerator. However, it was right across the street from the beach and the cheapest thing I could find along the coast at US$60 a night. It was easy for Julie to walk across the street and go to the beach and for me to sit in the Wi-Fi zone of the hotel lobby and do work while looking out the window at the beach.
Food & Drink
Well, it is a vacation town which means there are vacation town prices. We never went back into the main part of Alicante where we probably could have found cheaper food. We went out to eat once and managed to not overdo it. We had a supermarket nearby so even though we didn't have refrigeration, we could still self-cater and picnic on the beach.
If We Went Back….
We probably wouldn't go back. Instead we would spend more time in Valencia.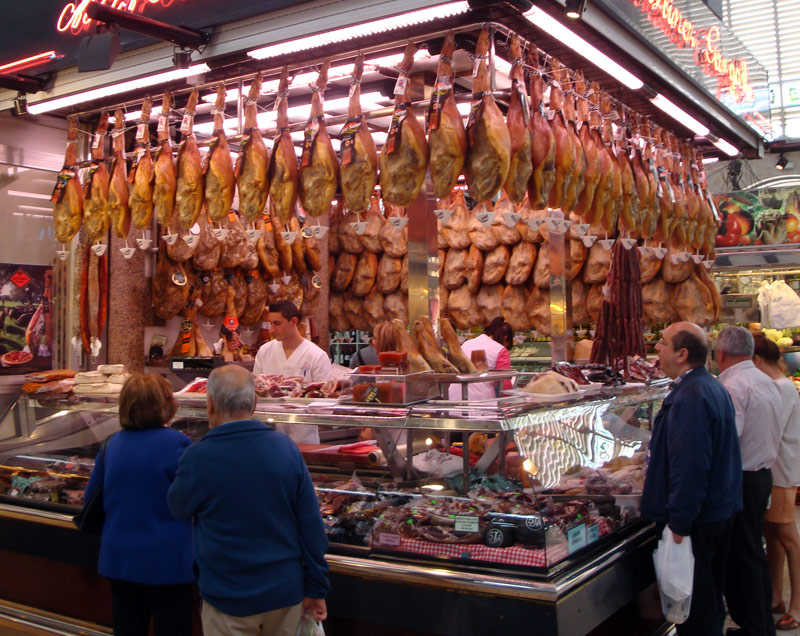 Valencia
Valencia is the third largest city in Spain, has one of the largest historical city centers in Europe and we did not give it enough time. It has plenty of beaches and while we wouldn't be able to afford a place across the street from one like we didn't Alicante they are very easily reached by Valencia's metro and great system of buses and trams. Like Granada it is a very popular tourist destination.
Getting Around
In the city center you are on foot. If you don't want to walk you'll need to take a taxi. The buses and trams circle the city center and radiate out but they do not pass through it.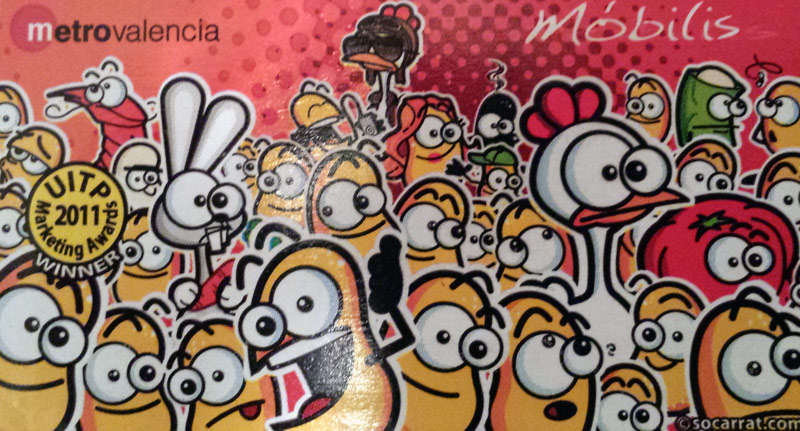 Accommodations
We found a nice hostel in the city center that served a small breakfast. Unfortunately, they didn't have a kitchen we could use but they did operate a restaurant which was nice because at the end of the night we'd have a night cap or two with the staff before heading to bed. There are a lot of hostels in the city center but a private room at one of the better ones will set you back US$50.
Food & Drink
Valencia is home to paella, a rice dish traditionally made with chicken, rabbit, vegetables, beans and saffron. There are also seafood versions of it as well as many mixed varieties. When we make it at home we do a mixed version with chicken and seafood. There is a line of restaurants selling paella spanning several blocks along the beach in Valencia. Many of them come highly recommended and also come with a high price tag. We screwed up and got there at the end of lunch so all the places were closing. By the time we figured out at which place to eat they were closed. Fortunately, our hostel makes paella every Saturday evening. It wasn't the best ever, but it was pretty good and the price certainly was right.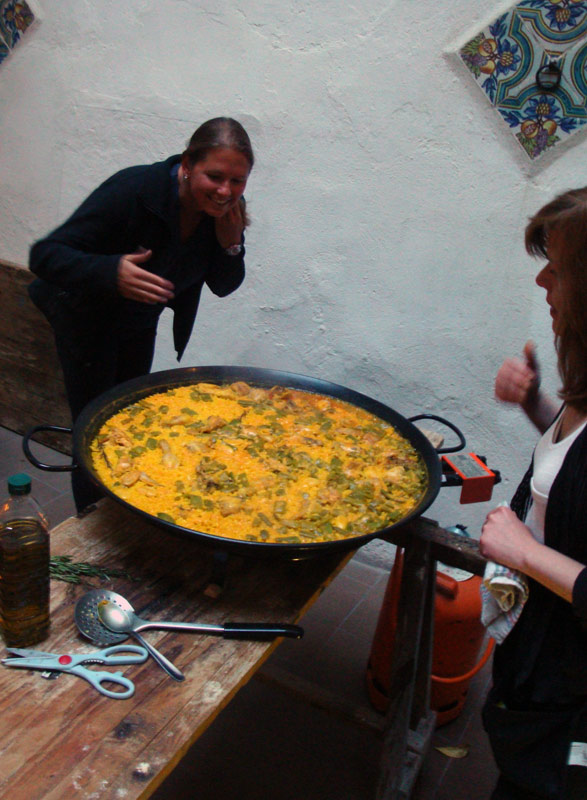 Tapas aren't complimentary in Valencia but there are lots of bars that sell tapas and larger porcions. We lucked out because the local commercial brewer Turia was running a promotion with several of the restaurants and tapas bars. If you ordered a Turia you received a tapa. We took advantage of that a few times.
The Mercat Central is a large market in the heart of the historic city center. You will find produce, spices, Iberico ham, cheese, baked goods and more. It has a wing dedicated to fresh seafood. We unfortunately didn't have a kitchen so we were limited to gathering picnic supplies.
Sites & Attractions
The City of Arts and Sciences – Existing in sharp contrast to the historic city center the City of Arts and Sciences looks like a cityscape straight out of Star Trek. The massive complex is home to an opera house, planetarium/IMAX theatre, interactive science museum, and more. We were short on time and money so went to the science museum but just walking through the area is worth the time.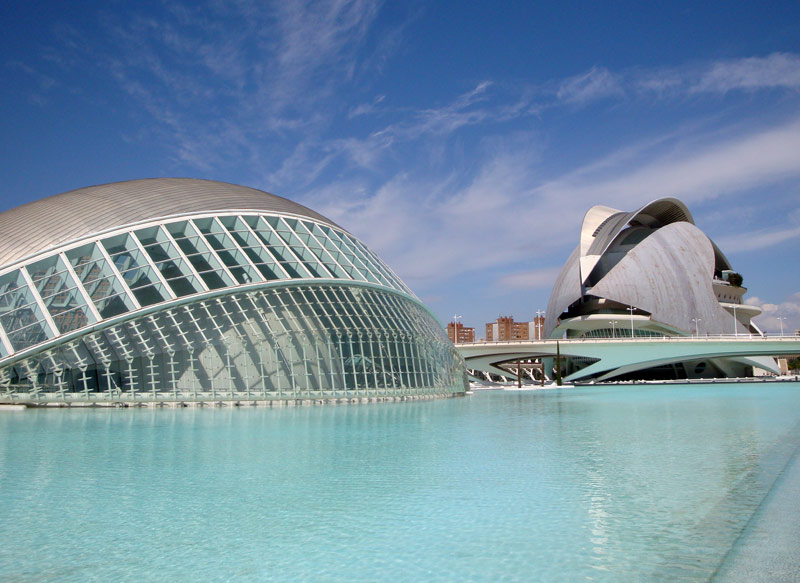 Marina/Beaches – Valencia has some large beaches that are easily accessed by either tram or the Metro. There are plenty of restaurants and bars and it is one of the best places to get paella. If you're into Formula 1 you can check out the remnants of the Valencia F1 circuit.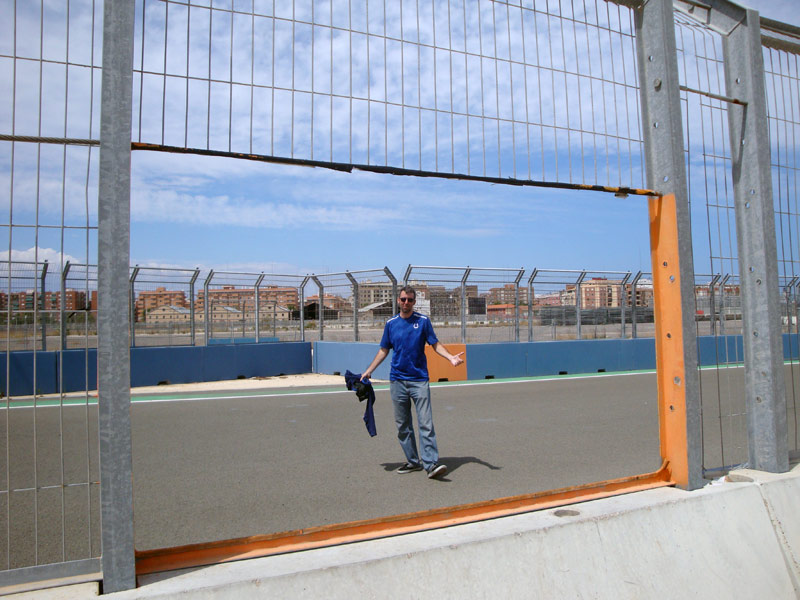 Historic City Center – It is big and you can spend plenty of time wandering around. There are churches, gatehouses, towers and more.
If We Went Back….
Stay longer. Valencia deserved more time. We would also get out of the city. Multiple people recommended small towns outside of Valencia that are worth the visit but we just didn't have the time to go to them.
Barcelona
I knew Barcelona was a big city but didn't realize how big. Maybe it just seemed big because there are so many places where you can take in the view of the whole city. It is a popular destination and with that comes higher prices.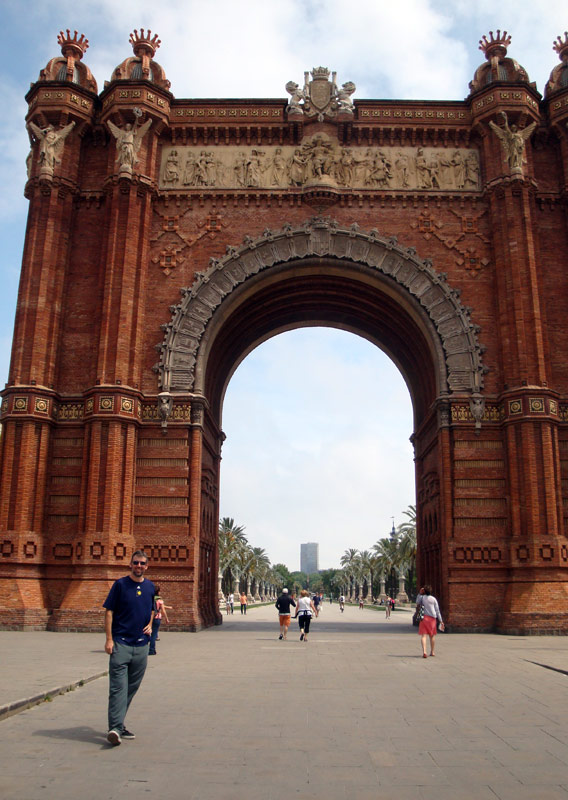 Transportation
Getting around in Barcelona is pretty straight forward. If you're walking there are plenty of pedestrian zones, parks and wide boulevards with bike and walking lanes. For longer distances Barcelona's Metro can get you across town rather easily. If the Metro can't get you close enough to a destination then there are always plenty of buses. The Metro ticket machines have an English option and are really easy to use. One of the most user friendly ticket machines of the trip actually.
Accommodations
There are affordable apartments for rent in Barcelona but you need to book well in advance if you are anywhere near the peak season of May through September. We lucked out twice. First, we waited too long to book a place but I was able to find a nice apartment near a Metro stop in the heart of the city that, while its daily rate was well above our budget, offered a highly discounted weekly rate. (Airbnb Tip: If you are staying in a place for at least a week, don't rule out apartments that have too high of a daily rate. Click through to the listing to see if they offer a discount for a weekly rental.) We lucked out a second time because our friends James & Shelley, who met us in Barcelona, ended up renting an apartment in Barceloneta with a second bedroom.
Food & Drink
If you're on a budget finding affordable places to eat can be tricky outside the kebab & chicken places that you can find everywhere. We didn't try very hard to look for cheap eats our first few days in Barcelona before James & Shelley arrived because we knew we were already running over budget for Spain so we hit the supermarket and cooked at home for a few days. The only exception was us going out to lunch for paella at El Pollo Rico. Barceloneta is the beach area and the prices reflect that. If you're on a budget the best way to go, aside from one or two splurges on meals, would be to self-cater and if you want to drink, go hit the mini-mart, grab a couple bottles of wine and head to the beach or your nearest square or plaza and drink there.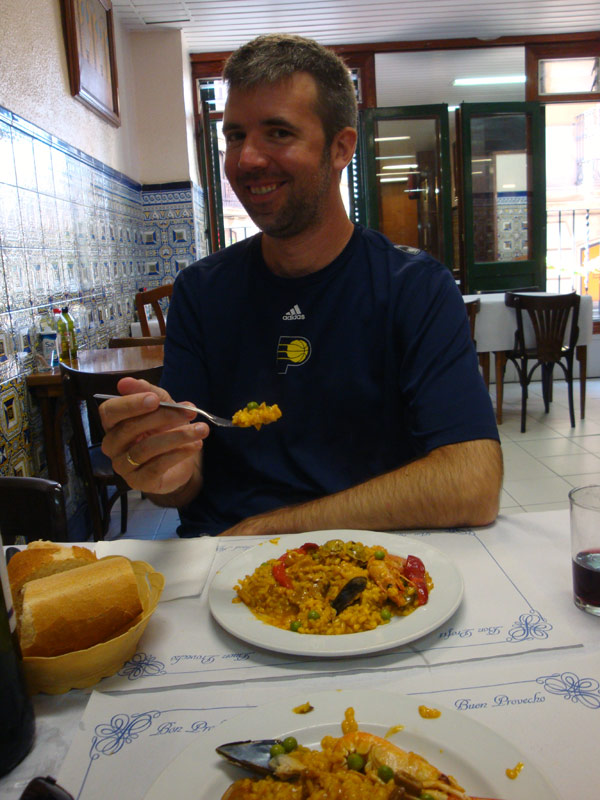 Sites & Attractions
The highlight for me was the Picasso Museum. Easily one of my favorite museums of the entire trip. The museum features works from when he was a kid, up through his years in school and the different phases of his career. Being able to walk through an artists' development in a few hours is something you don't usually get to do at an art museum unless there is a special exhibit.
It was really the only place we actually paid to visit as we settled to admire other landmarks from a distance. Check out Julie's post for more on Barcelona's sites.
If We Went Back….
I think the only way we'd return to Barcelona would be if we weren't on a budget.
Transportation Within Spain
We came to Spain from Portugal via bus and took a bus from Granada to Alicante. However, after some research we noticed that it was a little bit cheaper to actually take the train from Alicante to Valencia and again from Valencia to Barcelona than it was to do the same route via bus. Add in the bonus that trains are usually a far smoother ride and it was an easy choice to just buy train tickets. You can purchase train tickets online directly from Renfe's website. You can just print them out at home and take them with you. Renfe also has a smartphone app. However, since our phone was somewhere in Texas on account of my dumb ass I can't really speak as to the quality or ease of use of said product.
Favorite Meals
The tapas in Granada were the highlight of our time in Spain as far as food was concerned with the best being just about anything fried (fish, shellfish, mushrooms, etc.) from Los Diamentes. Our favorite paella came from El Pollo Rico in Barcelona though we wish they would have cooked it a bit longer and crisped up the bottom. Regardless, the flavors and the seafood were great. While I've made some Mexican food on this trip it has been a while since we've had proper tacos. When I realized that there was a small Mexican place in Barceloneta selling tacos al pastor I had to give them a try. They weren't the best I've ever had but they were good enough for me to go back and get more.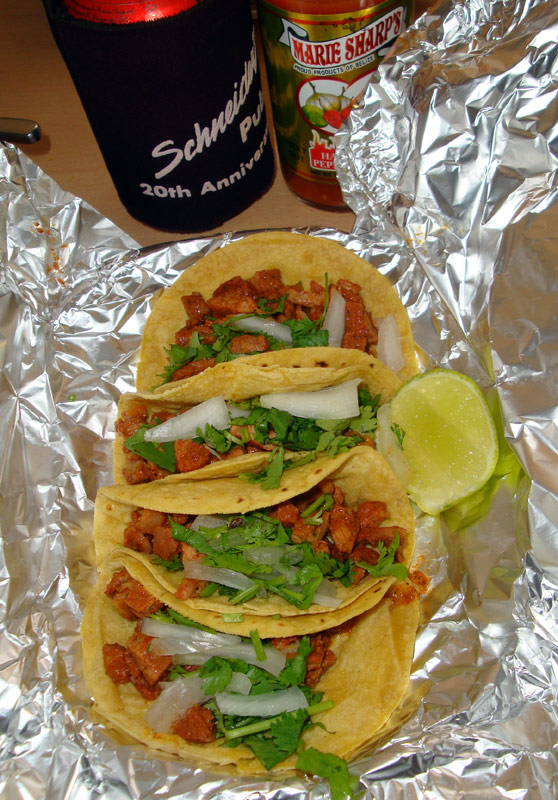 Best Pizza
NAP in Barcelona. Naples style pizza done right.
Budget
We went over budget in Spain. There wasn't really a single culprit as the pie chart seems to be in line with budgets from countries where we came in under budget. We just overspent enough in each category to push us over the limit. We went to popular destinations and the prices reflected that. We did pretty well with our accommodations based on the towns we visited. If money could have been saved anywhere it would have been on dining out. We went a little overboard with tapas in Granada and may have been able to save money in a couple other locations.
When planning for the trip we saved for a daily budget of $125. However, our goal is to keep it under $100 per day. In Spain, our budget came out to $140.75 per day.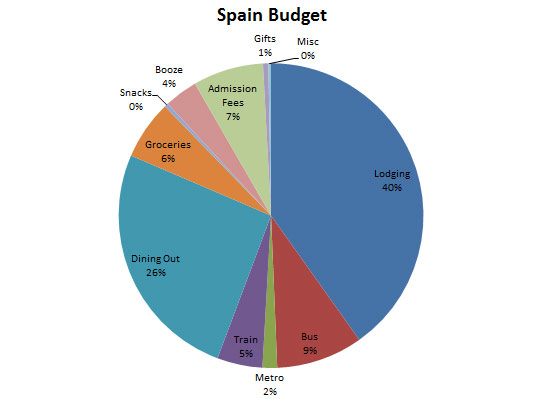 Next Time We Go to Spain
The odds of us making a return visit to Granada are very high. Valencia will definitely get a return visit but probably not next trip. I would like to get back to Madrid but we both really want to head north to San Sebastian and Basque country. There will also be a stop in Salamanca.