I hadn't been to an F1 race since the last F1 race in Indianapolis in 2007. I was excited when F1 returned to the US at Circuit of the Americas in Austin in 2012 until I saw the ticket prices. For what would get me the best seats in the house at Indy would only cover the cost of general admission at Austin. Plus, they originally didn't offer any on-site camping, which is what I usually do for races in the US.
Malaysia is known for having the most affordable tickets on the F1 calendar. After visiting Kuala Lumpur and Sepang while on our round the world trip, I began to joke that it would be cheaper to go to the Malaysian GP than to the USGP. Thanks to a fortunate series of events and circumstances, I was able to attend both in 2016. Each for five-day trips and each within a couple of weeks of one another. This put me in an ideal situation to directly compare the two and see if my inclinations were correct.
So here's my comparison of the cost and experience of attending the Formula One United States Grand Prix at Circuit of the Americas (COTA) in Austin, Texas and the Malaysian Grand Prix at the Sepang International Circuit outside of Kuala Lumpur (KL), Malaysia.
At the Track
On-Track Action
COTA: Has some great overtaking areas, but even though we were sitting right in front of one, there wasn't much action over the course of the F1 race. The Porsche Cup drivers on the other hand, well, they must not have to worry about repair costs.
Sepang: Our seats had clear, unobstructed views of two braking zones. Between F1 and GP2 we saw plenty of action and overtaking. Throw the touring car races in there, and you get a lot for your ticket dollar.
Winner: Sepang. If I could drive a car on either track, it would be Sepang. I would argue that it is Hermann Tilke's best-designed circuit. I know that's a joke to many, but it is a brilliantly fast and challenging track and a great place to spend a day watching racecars.
Grandstands & Seats
COTA: Most seats at COTA are uncovered metal grandstands that are open to the sun and elements. That's fine if the weather cooperates and you have sunscreen.
Sepang: Every grandstand seat in Sepang is covered, so sun and rain aren't as much of an issue unless the rain is coming down sideways.
Winner: Sepang While the grandstand canopies look newer and whiter on TV than in person, they are more impressive in person. Standing between the main grandstand and the tower, in the shaded heat, feeling the wind channel between the stands, hearing cars roar and echo from both sides of the track is pretty damn cool..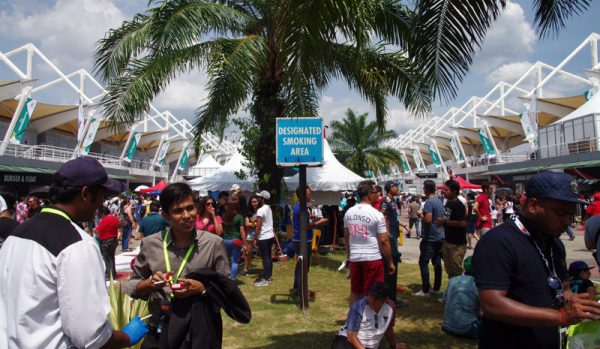 View
COTA: COTA has lots of elevation changes, and some hills and structures obscure distant views of the track. No matter where you are you can see a good chunk in front of you and a handful of far off bits.
Sepang: We could see almost a third of the track from our seats on the backstretch at Sepang. All unobstructed.
Winner: Sepang As I mentioned in the grandstand section above, it's a great place to watch racecars.
Support Series
COTA: None of the European series make the trip aside from F1. Historics are always nice to see and hear, and Porsche Cup can be entertaining. Not bad, but not great considering the cost of the ticket.
Sepang: Two GP2 races, two F3 races, and a couple of touring car races on top of the F1 main event. That is a lot of racing. F3 was not nearly as exciting as I had hoped, but GP2 and touring cars were fun to watch.
Winner: Sepang. GP2 won't be returning in 2017, so we picked the right year to go.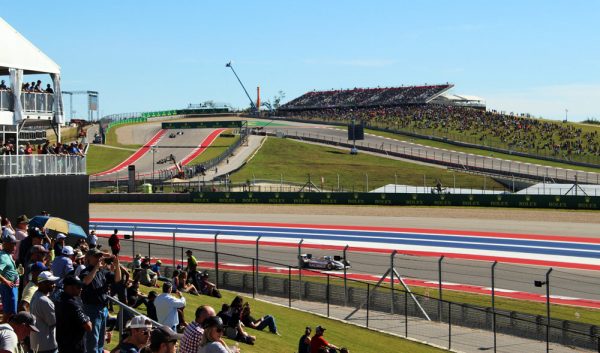 Facilities
COTA: It is newer than Sepang, and it shows. They are still working on a lot of infrastructure such as roads and walking paths, but progress continues to be made. It is very well organized with lots of signage that make navigating easy.
Sepang: Maintaining anything in the tropics is difficult, let alone a facility the size of Sepang. It is still a great facility, but it looks older than its 18 years.
Winner: COTA. By a relatively narrow margin. Sepang is still a solid facility, but it could use a little more updating than an annual coat of paint.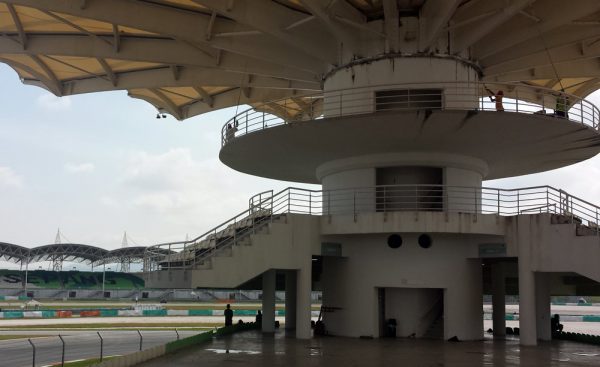 Track Food
COTA: It seemed as if every food truck from within 50 miles was at COTA. The track food may be expensive, but you can find anything you want.
Sepang: Not as much variety as COTA, but all of the food was a fraction of the cost. Having the satay stand right behind our seats grilling up delicious meat on a stick was convenient and delicious.
Winner: Push. COTA has more variety, while Sepang won't destroy your budget.
Beer/Beverages
COTA: You could get a tall boy of domestic yellow beer for $8 or pay a couple more for a tall boy of Stella.
Sepang: Heineken was the sponsor and the only option. 12 oz cans were $4 There were blended fruit drinks that were fresh fruit and ice, blended and served in 64oz cups for $1.50. The honeydew was nice.
Winner: Sepang. Show me a professional event in the US where you can get bottled water for 75 cents.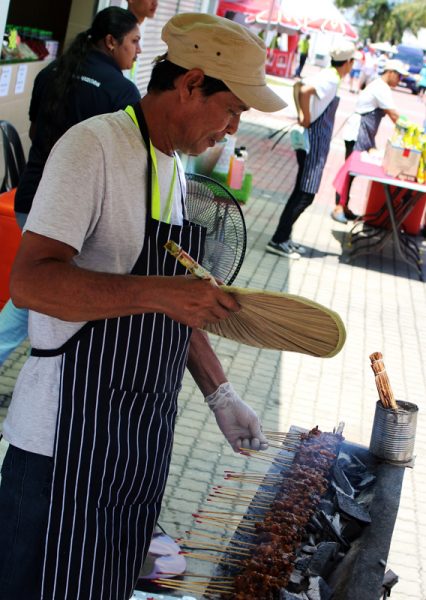 Staff
COTA: On race day when folks realized there were more people than seats at the COTA Club the staff handled the difficult situation with grace and professionalism. I don't know if the gentleman handling the situation was employed by the circuit or worked for the catering/hospitality company, but he dealt with some upset customers like a pro.
Sepang: We had a ticket issue at Sepang. While the process to resolve it may have been a bit more involved than necessary, everyone who assisted in resolving it was friendly and helpful.
Winner: Push. I don't have an unkind word for any of the employees or volunteers I encountered at either track.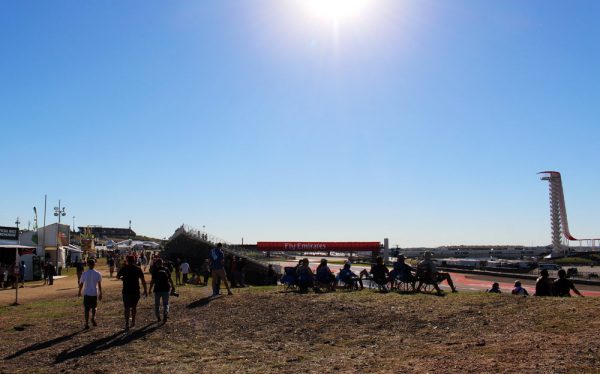 Transportation to the Track
COTA: Getting to and from COTA is pretty easy. There are regular shuttles that run from multiple areas around Austin to the track for $15 round trip per day. You'll have to walk a mile from the stop to the track gate, but you don't have to drive or park. You can also take a ride share such as Fasten. We did that on race day. Pro tip: Have your driver go beyond the track and approach from the southeast. We were able to drive straight to the front gate without ever waiting in a line.
Sepang: There are buses and train/shuttle packages that run from Central KL to the track. It's an okay solution if you are alone or with only one other person. But if you have a group or the money to spend, hiring a car is the best way to go. The staff at our hotel handled and booked everything. With a group of six people, it only cost us $35 each for a private driver for three days. He picked us up when we wanted in the morning and met us when we wanted in the afternoon. And when we couldn't find him, he found us.
Winner: Push. Both are easy and affordable. In Malaysia, having the same driver for three days is worthwhile. Plus, the streets in Malaysia offer much more exciting action with scooters and motorcycles weaving in and out of traffic.
Tickets
COTA: While I had comp tickets for the Cota Club, tickets similar to our seats in Malaysia (Reserved seats not on the main straight or Turn 1) went for around $300-$400 which covered all three days. That would get you an unshaded seat in a bleacher section.
Sepang: With the early bird special, I was able to get our three-day tickets in a covered grandstand for $125 each.
Winner: Sepang. A fraction of the cost for a substantially better view and shade.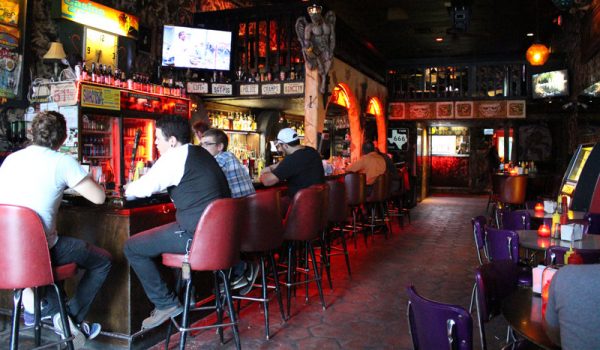 In the City
Lodging
Austin: Hotels are expensive in Austin on F1 weekend especially if you want to be downtown. We got an excellent Airbnb on South Congress for what we considered a fair price for F1 weekend at $250 a night, so $125 per bedroom.
KL: A hotel with comfortable modern rooms, free breakfast, and an exceptional staff will only set us back about $50 a night. My room at the Maison Boutique in Kuala Lumpur was only $45 a night.
Winner: KL. $45 a night! In Austin that gets you a bed in a hostel.
Getting Around
Austin: Transport to and from the airport is cheap and easy. While Austin has plenty of public transport, using the ride share app Fasten is more convenient and not that much more expensive. Austin is also extremely walkable.
KL: Transport to and from the airport is easy, but not necessarily cheap. KL has a broad range of public transport options, most of which are very well air conditioned. Uber is popular and affordable, but if you use it to leave the heart of the city, you may have problems finding one back if you don't make arrangements ahead of time.  On foot, you sometimes have to walk out of your way to get where you're going because of the web of freeways and limited access roads that crisscross central KL. And it's so hot; you'll want to walk on the shady side of the street. And at some point, you will have to play Frogger to make your way across some streets.
Winner: Austin. The airport bus + Fasten + shuttle returns from the track = an easy and affordable local transport weekend.
Food
Austin: BBQ, tacos, burgers, and craft beer
KL: Chinese, Indian, Malay, white coffee, and ice floss
Winner: Push. If you get bored of the food in either of these towns, you must have lived a very full life.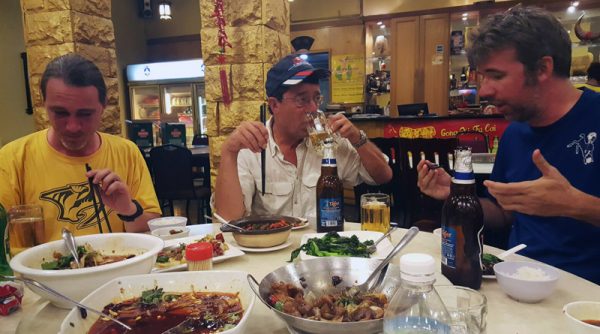 Weather/Climate
Austin: Texas can be hot, not as bad in October, but on cloudless days with no shade, you're going to get some sun. The weather can be variable as the previous year was soaked by massive amounts of rain.
KL: I can tell you right now what the weather will be like if you go to Malaysia. Every day it will be in the 90's F (30's C) during the day and very humid with at least a 50% chance of thunderstorms. There you go. Pack accordingly.
Winner: Austin
Things to Do (That Don't Involve Eating)
Austin: Live music, dive bars, and shopping.
KL: Temples, karaoke, and shopping.
Winner: Push. In all seriousness, there are too many things to list for each. If you are looking for something to do on either side of the grand prix weekend, you'll be able to find plenty.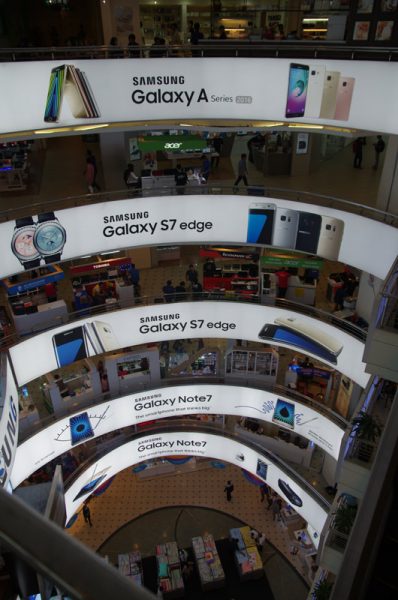 Safety
Austin: No problems for us in Austin. There can be quite a bit of drunken jackassery surrounding the bars on Sixth downtown. Add to that a massive homeless population in the same general area, and things can get interesting.
KL: The two biggest dangers in KL are the heat and attempting to cross busy streets. Our hotel was in the printers district which could look a little sketchy at night when all of the storefronts were closed up, but after two trips there, no problems.
Winner: Push. The world is safer than you think it is.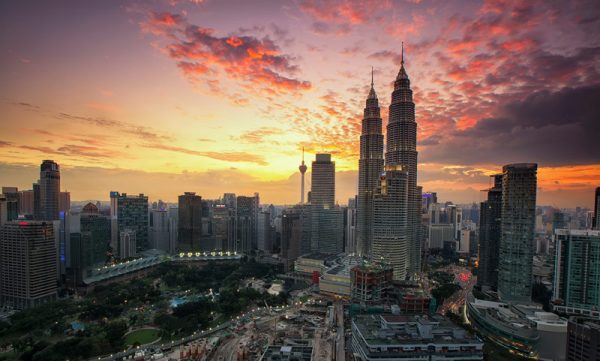 Costs
The basic costs per individual for a five-day trip from the Midwest.
| | | |
| --- | --- | --- |
| | KL/Sepang | Austin/COTA |
| Airfare | $800 | $450 |
| Lodging (5 nights) | 5x$45 = $225 | 5x$150 = $750 |
| Transportation to and from Track | $35 | $45 |
| Race Ticket | $125 | $300 |
| Lunch at Track (3 days) 2 food items and approximately 32 ounces of beer. | 3x$25 = $75 | 3x$45 = $135 |
| Dinner Out (5 days) Entrée, appetizer, and 3 pints of beer | 5x$20 = $100 | 5x$50 = $250 |
| | $1,360 | $1,930 |
Final Verdict
For a similar experience at each, and basing it on the bare essentials, Malaysia comes in around $570 cheaper than the United States.
Well, if I'm paying for it, I would go to Malaysia. Granted, while it worked out to be cheaper over five days than Austin, that doesn't include the two extra travel days it takes just to get there and back.  But even with that, it's an adventure. I can drive or fly to Austin whenever I want. The race was a good excuse to go to Asia.
If someone else is paying for it? Well, I'd go to just about any race if someone gave me a ticket.  Seriously, of course I'd go back to Austin. But with my money? It exceeds my domestic race budget. Next time I go to Road Atlanta for Petit Le Mans, I'll keep track of what I spend for comparison purposes. I'm interested in returning to Austin, but it will be for endurance racing if I'm buying the ticket.
Sepang announced this year that it wouldn't be renewing its contract with F1 after 2017. As it stands, there will only be one more F1 race at Sepang. Their problem? Not enough attendees which blows me away because they sell the place out for MotoGP.
I don't know if the track doesn't do enough promotion or they think they don't have to because F1 should sell itself. I don't understand why they've recently had attendance issues. There were plenty of Aussies and many Brits there. It's such a cheap ticket and an easy event to do, that I don't know why more people don't take advantage of it.
Liberty Media group, who just bought F1, have hinted at working to reduce ticket prices across the board, which will help other grands prix. They also want to focus on Europe and North America so races in Asia could find it harder to keep their dates on the calendar. I hope circumstances change and Sepang stays on the schedule. It is a great track that produces good racing. I don't know if I'll be able to swing the final F1 race there in 2018, but I'll look into it. If not, there's always MotoGP. I've already priced it out and it is even cheaper than F1.