The Alhambra is a complex of palaces and fortresses on a large hill that overlooks the city of Granada, Spain. Most of the buildings were built by the Moors over the course of several centuries when they controlled much of the Iberian Peninsula. There are sprawling gardens and massive fortifications. The crown jewels, so to speak, are the Nasrid palaces which feature a level of detailed craftsmanship so astonishing you'll find yourself staring at walls and ceilings wondering just how much work went into building them.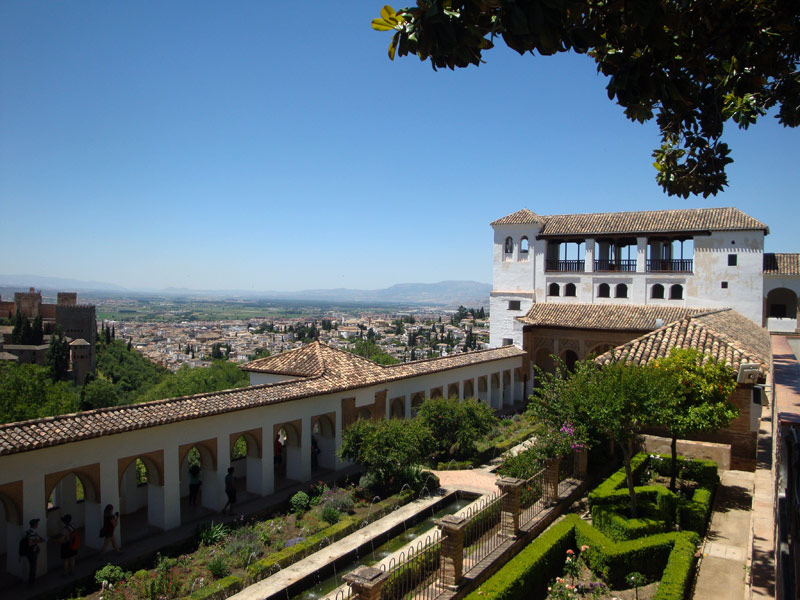 Buy your tickets online well in advance as they can sell out. We didn't and thought we were out of luck as the only tours available were well out of our price range. Fortunately, Granada offers a great tourist card that includes admission to the Alhambra.
The Granada Bono Card includes admission into the Alhambra, the cathedral, the royal chapel, a couple of monasteries, and the science and culture museums. It also provides you with a few free bus rides to get to some of these locations. Most importantly it allows you to skip the ticket line at the Alhambra.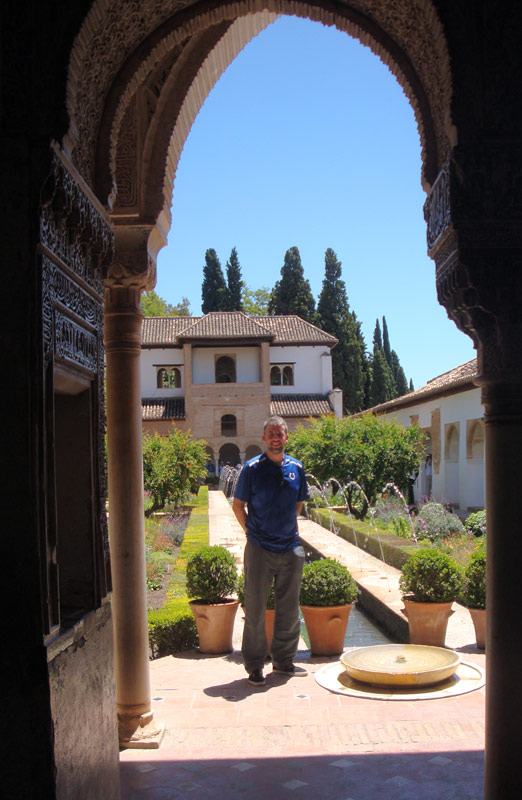 There are always some tickets available at the ticket office but you never know how many. You can waste a lot of time waiting in line with no guarantee there will be any tickets left when you finally get to the front. After seeing the ticket line we were very glad to have purchased the Bono Card.
Pack a lunch. There aren't rules about bringing in food and there are plenty of places on the grounds where you can enjoy your lunch with a good view. Bring water, too. It can get hot and you'll be there for a while.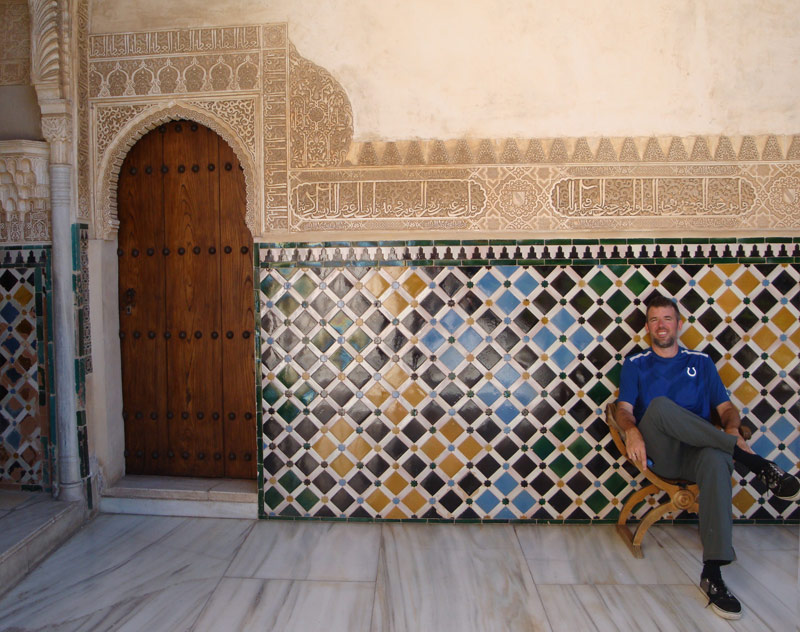 While you have to schedule a specific time to tour the Nasrid palaces, there is no real official time limit for going through them. Take your time. There are chairs everywhere. Grab a seat and take it in. If you get to a room that is just too crowded to enjoy, be patient. People come through in waves. There will be a lull at some point.
Since we purchased our tickets late the only times available to visit the Nasrid palaces were in the late afternoon. If we went back I would definitely book our visit for the earliest possible time in the morning. Not only is it cooler but the light isn't nearly as harsh.
There were too many photos to just use a few to highlight the Alhambra for such a short post so here are some of our favorites from our afternoon there: