Iguazú Falls was a bit out of the way for us and we knew that the bus tickets there and back would blow our budget for Argentina. We had already decided that we'd be making a return trip to Argentina at some point in the future that would focus on Patagonia so it was best to just get Iguazú "out of the way". It turned out that we had a great time and met a lot of really fun people so it was absolutely worth it.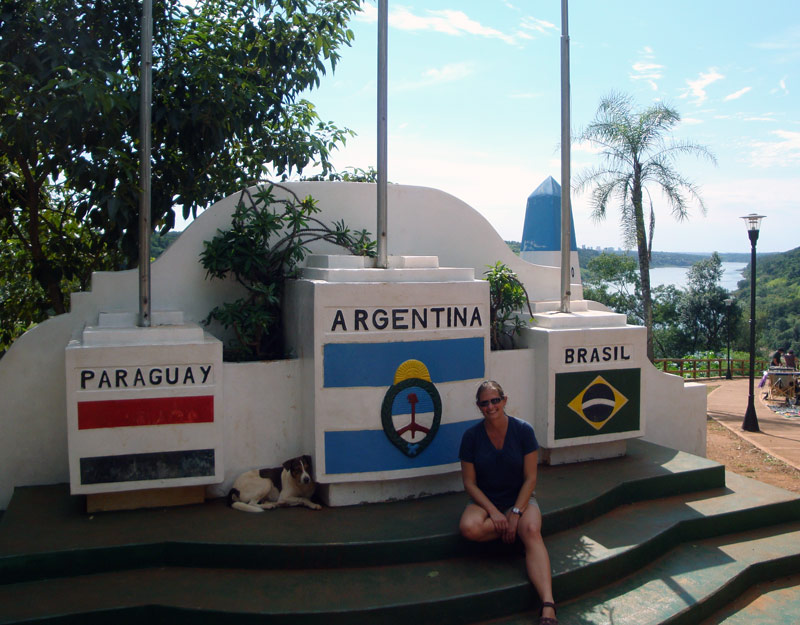 One of my top travel maxims is "If you're bored, find the Australians." This was especially easy in this case because the Australian was our bartender at the hostel. Jimmy is Australian by birth and certainly sounded the part but his mother is Argentine and had taught him Argentine Spanish growing up. He moved to Argentina several years ago and is currently tending bar in Puerto Iguazú. Jimmy, Julie and I did a pretty good job of keeping ourselves entertained each evening.
Our three nights in Iguazú were spent in a similar manner. We'd make dinner and then adjourn to the bar for the remainder of the evening. We met travelers from Australia, South America and Europe. I talked rock & roll and grammar with Martin, a copywriter from London. We met a woman who quit her job as an editor for Cambridge University Press to travel around the world with her husband. The crowd changed every night, but it was always entertaining. We were having such a good time we ended up staying up far too late each night. We also kept a few travelers up past their bedtimes as well with the words "Yeah, just one more," uttered countless times over the three evenings.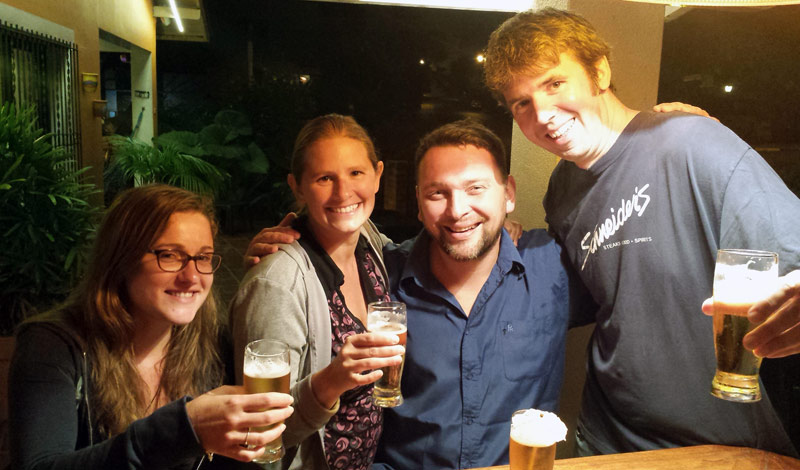 You're probably wondering about the waterfalls as that was the whole point of this trip. There's not much to say other than they are big. Really big. Not just tall, but wide. The space they occupy is vast. Between the front gate, the paved paths and the concession stands, you feel like you're entering an amusement park. To be fair the park does have a couple of rides. There is a free train that shuttles visitors to different parts of the park and you can pay to take a boat ride up to the base of the falls. Even with the train to help you get around it can take all day to see every part of the park. It is a popular place so it can get crowded but it was worth the trip. Not much else to say really. I will let the pictures and video do the best they can.