As we made our way south to Croatia and the Adriatic coast, we stopped in Budapest for ten days. Budapest was on our "must visit" list from the beginning of the trip. Though we had been a bit burnt out on cities having recently spent time in Vienna, Brno and Prague we really enjoyed our timing exploring one of the most picturesque cities of the trip.
Transportation
Budapest's integrated ticketing system makes it one of the best cities to get around and one of the easiest mass transit systems to use. It is still a work in progress (they have guards at the top of the escalators at most of the Metro stations checking that you have a valid ticket), but that one ticket gets you aboard everything: Metro, trams, buses, commuter rail and river ferries. A seven day pass is about US $20.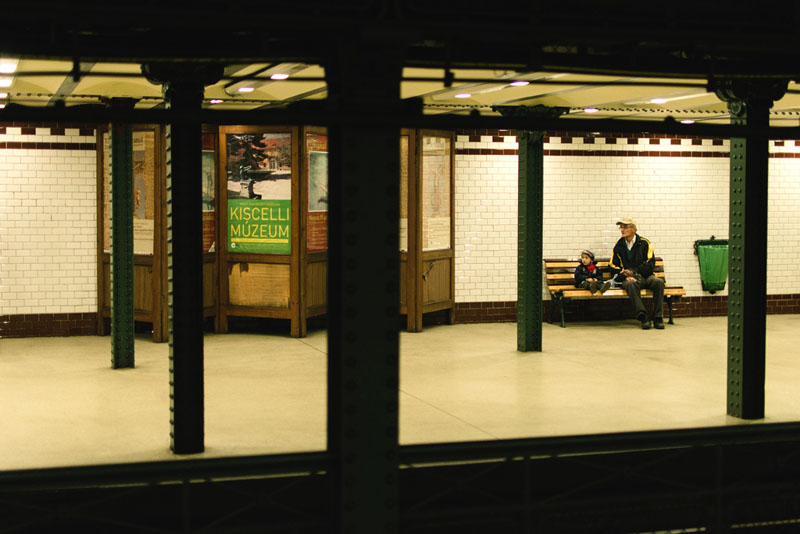 Metro
They have been expanding the Metro service and have built some massive new stations. It is fun to see the differences of the various Metro lines. Line 1, built in the 1890's with its small trains and small, quaint riveted train station platforms. Line 3, built in the 1970's, with its Soviet built train cars with their lovely institutional green interiors. Line 4, which opened in 2014, with its concrete stations and its shiny, modern carriages that tell you the name of the next station and when the doors are opening and closing.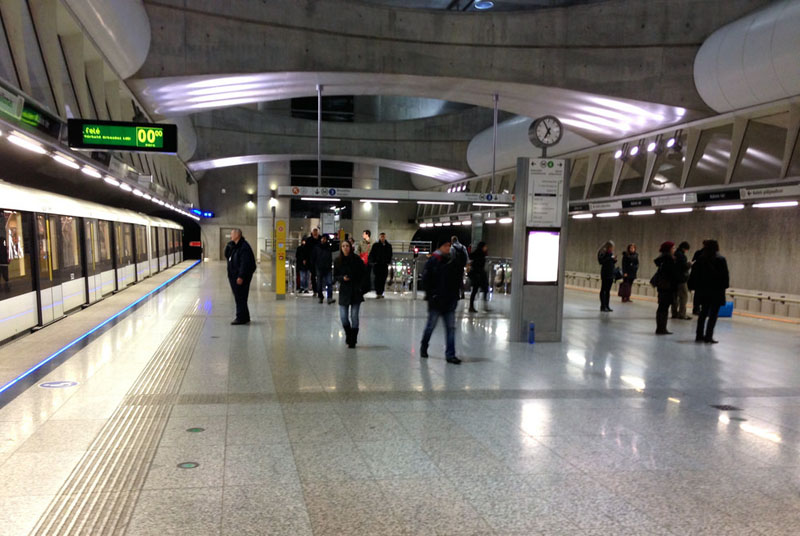 Trams
We used trams more than any other form of transportation during our time in Budapest. They are convenient and a great way to see the city. The 4 and 6 lines run 24 hours a day along a route through and to the most popular areas of the city. There are lines that flank the Danube and are great for site seeing with the 2 line being the most popular running along the Pest side of the river by the parliament building and the Central Market Hall.
Ferries
Your pass is also good for river ferries. DO NOT WALK DOWN THE RAMP AND WAIT ON THE PIER. THE CAPTAIN WILL YELL AT YOU. Wait until passengers have disembarked. The captain will then wave everyone down the plank to the pier. You've already paid for the pass, might as well take a free ride up and down the river. When you get to the end of the line they will make you disembark, but you can turn around, queue up and get back on board. As Julie mentioned in her post, they do sell beer on board.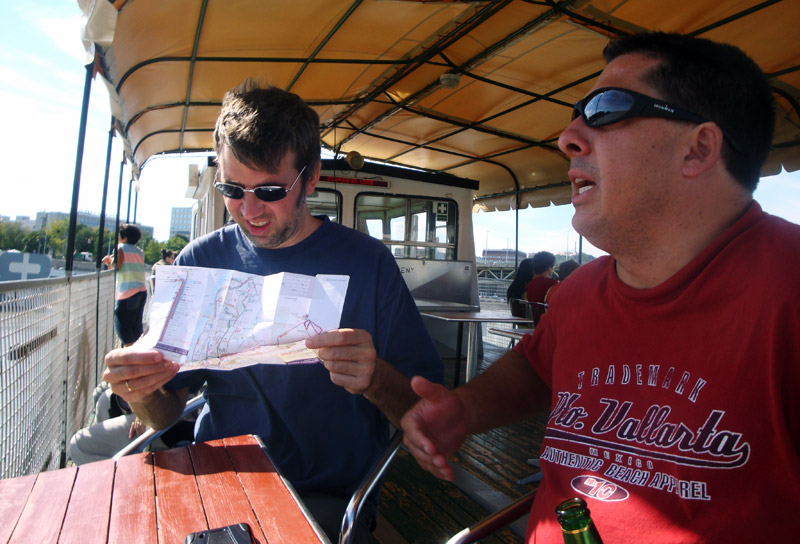 Accommodations
Budapest's public transport makes it easier to find an affordable apartment with quick access to everywhere you'd want to go. We found a nice one bedroom apartment with a balcony in Budapest 13 (Budapest's various areas are numbered similar to Paris and Prague) just two blocks from a Metro/Tram stop and in a neighborhood packed with restaurants & bars for US $45 a night.
Things to Do
There's a lot to do from museums to visiting one of the many thermal baths. Check out Julie' post for all of the places we visited while in Budapest.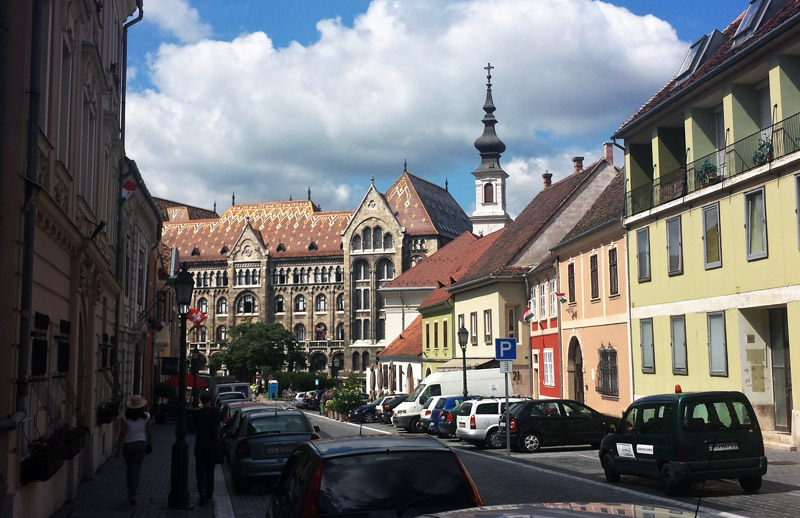 Food
Goulash is probably the most well-known Hungarian dish. And while you will encounter it quite a bit, there are plenty more great foods to try. Stuffed cabbage rolls aren't the best looking things to ever grace a plate but what they lack in visual pizazz they make up in flavor.
Being able to enjoy all of the delicious Hungarian food sold at the festival for the Saint Stephen's Day celebration was pure dumb luck. We had no idea the event was happening until we were there. It was a fun way to sample a lot of what Hungary has to offer.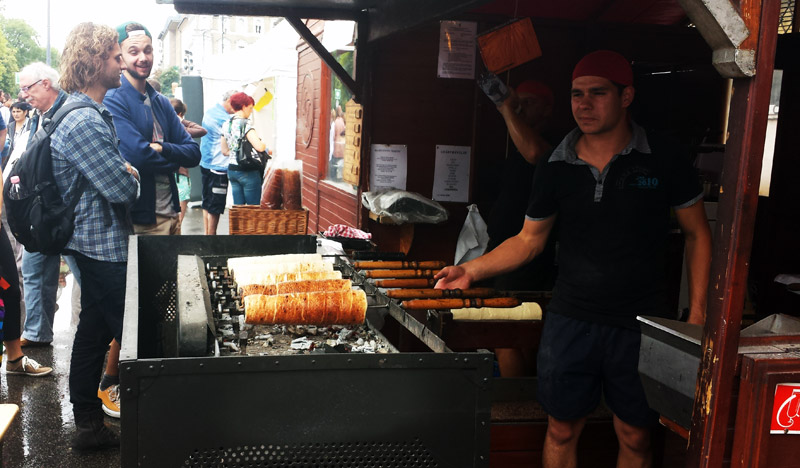 Kebabs are everywhere. They are cheap and they are really good. We liked the kebabs we had in Budapest more than the ones we'd eventually have in Istanbul. And you don't have to stop at kebabs. Most of the Turkish joints are full service and offer a wide menu of great Turkish & Mediterranean dishes.
Julie covered food in her post as well so check that out for all of the great things we ate while in Budapest.
Favorite Meals
We had a Sparhelten Sült Lepényt at the St. Stephen's Day festival. It was a flatbread made on a wood-fired griddle then topped with cream, bacon, onion and cheese and folded over. The cabbage roll we had at the Central Market Hall was tremendous.
Beverages
Unicum
The Zwack beverage company has been making this liqueur made from herbs and spices since the 1800's. Think Jägermeister or Fernet. It's served cold and you'll see it behind most bars. In fact, it might turn out to be the last thing you remember seeing on any given night.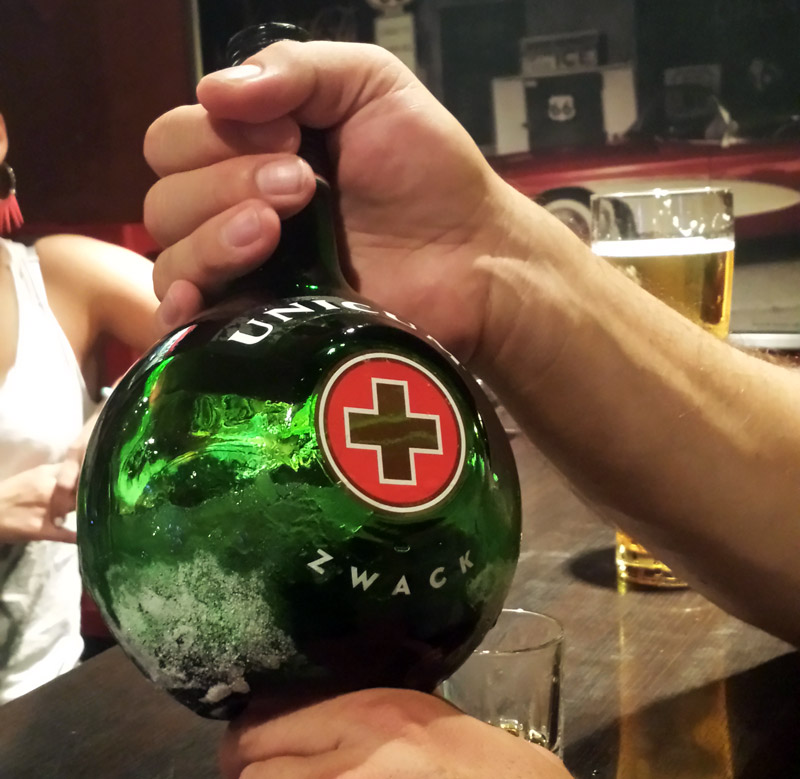 Bars
Budapest is well known for its "ruin" bars, bars that originally were just opened by enterprising folks willing to sell booze in an abandoned building. They started decorating, more people started coming, and so it goes. Yeah, well, we didn't go to any of those. There were a bunch of small pubs throughout the side streets in the neighborhood we stayed so we went to those instead.
Beer
Hungary has some big budget brewers with Dreher seeming to be the best and most popular. Craft brewing is starting to take off though. There were several small brewers selling beer at the St. Steven's Day festival. There's a lot of room for growth and improvement. I was only able to try a couple. They were good but they could be better and I imagine they will be soon.
Language
The Hungarian language is more closely related to the languages of indigenous people in Siberia than it is to the languages of any of Hungary's immediate neighbors in Europe. It took a week just to get "thank you" down. Budapest is a popular destination and an international city so English is spoken by many but there was still plenty of pointing and smiling.
Money
Hungary's currency is the Forint. The banknotes look nice, but have very muted color schemes. The portraits of historic Hungarian figures featured on them are large and the most distinguishing feature. The coins are easily distinguishable as they go with the two-tone look for the two larger denominations.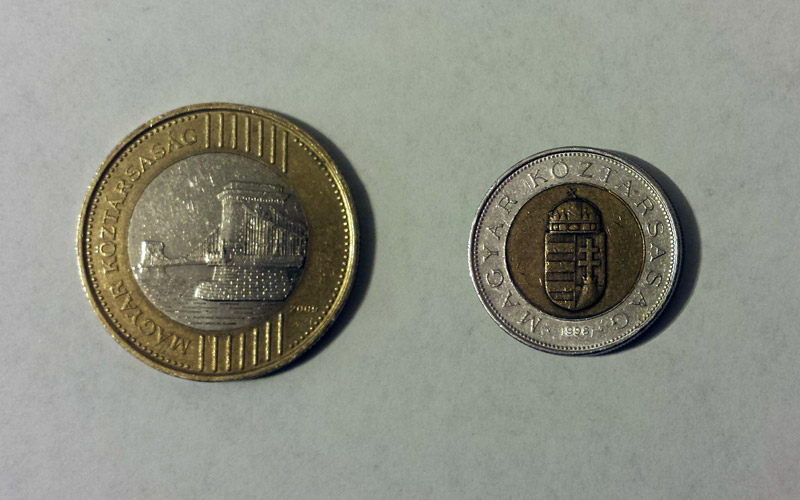 Budget
We did very well on our budget in Hungary. Considering that we were in a large, popular city and we had a friend visiting us, coming in under the $100 a day mark was pretty good. A surprisingly cheap apartment, affordable mass transit and reasonably priced beer allowed us to average $92.49 per day.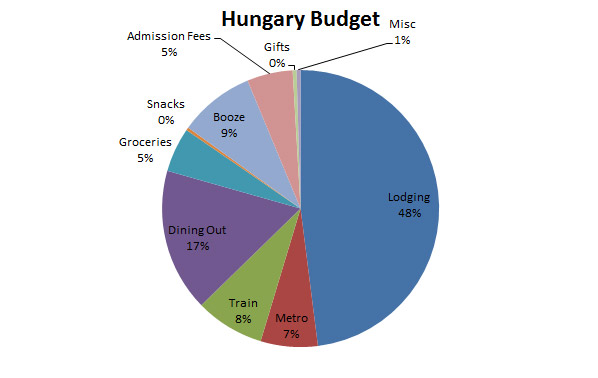 If We Went Back We Would…
You'll rarely hear me say, "next time I go back, I want to go during the summer." I hate traveling in summer. It is hot, crowded and expensive. St. Stephen's Day is worth the August visit. As much as I'd like to see Budapest in a different season, the celebration and most definitely the food available during those days make visiting Budapest in the middle of August a good idea.
Getting out into the country would also be a must. Budapest is a spectacular city but there is a lot more to explore.
photo credit: La vieja linea 1 de metro, Budapest via photopin (license)
photo credit: M4 Budapest – Nov 2014 – 08 via photopin (license)