Vienna, the onetime imperial capital known for its composers and coffee, is a beautiful albeit a bit pricey city to visit. It is a great destination year round and is known for its beautiful spring and bustling Christmas markets. However there are a lot of activities that you can only enjoy during the summer months. Not all of the places listed here are summer specific but many of them are and are worth checking out if you are planning a visit.
Serviced by an integrated subway and tram system, getting around Vienna is very easy. A variety of passes are available that allow you to hop on and off as much as you like which makes exploring very simple and cost effective. Of all of the cities we've visited Vienna is near the top of the list of easiest to explore.
Prater
The Prater is an amusement park right in the heart of Vienna. There isn't an entrance fee as all of the rides charge individually. The prices vary and you can get a discount if you buy a card and pre-fill it with at least 10 Euros. Like its American cousin the State Fair, it is a great place to people watch. It was featured in such films as The Third Man and The Living Daylights (James Bond). Since it is in the city and space is limited it is interesting to see some of the engineering solutions for many of the thrill rides. (U-Bahn station: Prater)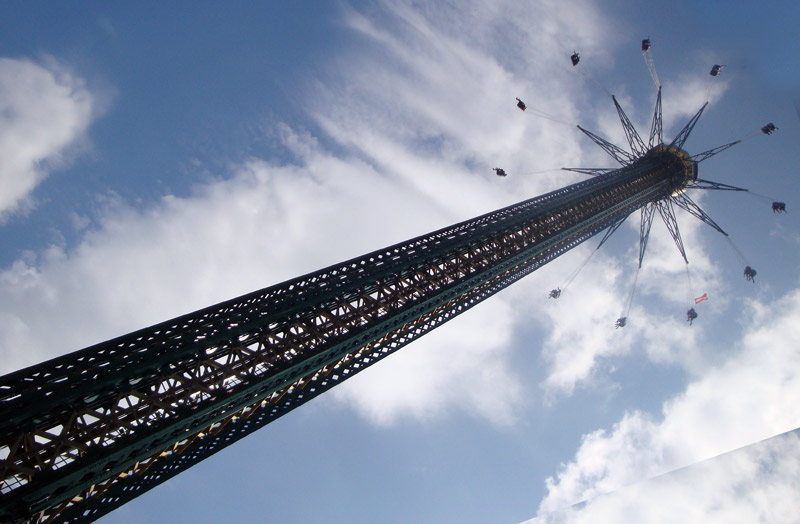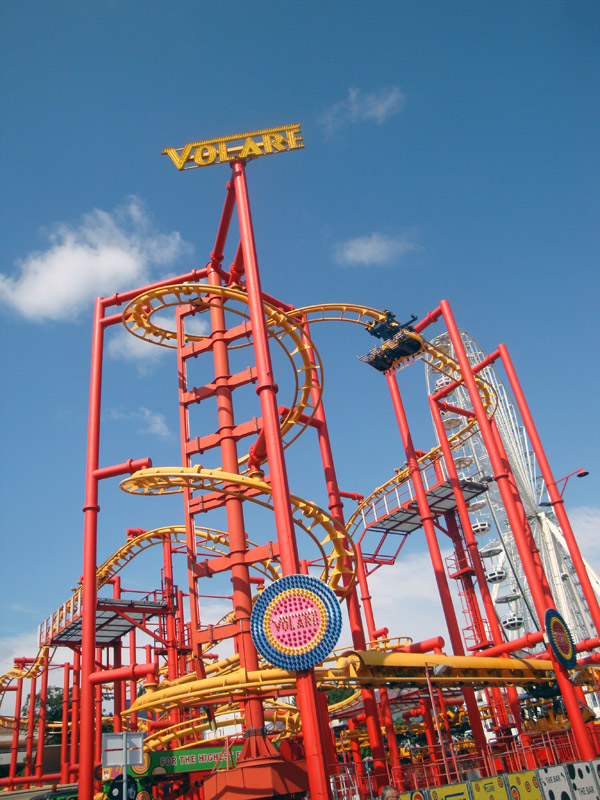 Weingarten
Head up into the hills north of Vienna and enjoy one of the many Wiengartens. Much like the German Biergartens you can find a place with picnic tables serving large pitchers of wine instead of beer. Our favorite was Hengl-Haselbrunner. You can also get a pitcher of soda water to make spritzers which is the thing to do on a hot summer day. Order some snacks and enjoy the shade. (Trams 37 & 38 run to the Weingarten area)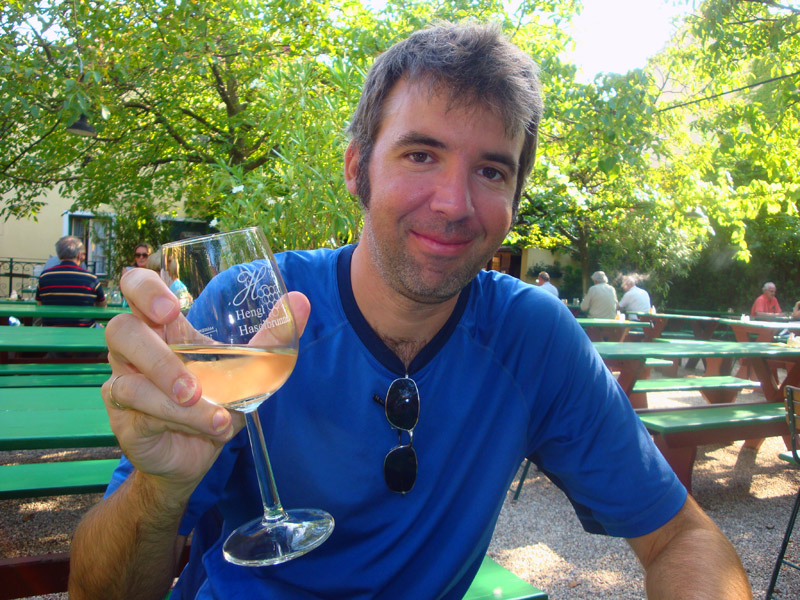 Summerstage
From May through September you can find food, music and more along the Danube Canal. Many established Viennese restaurants open up satellite locations along the canal for the summer. Enjoy some food and a glass of wine while people more healthy and motivated than you jog or cycle by on the paths that flank the Daube Canal. You can find a complete listing of restaurants and events at the Summerstage website. (U-Bahn station: Roßauer Lände)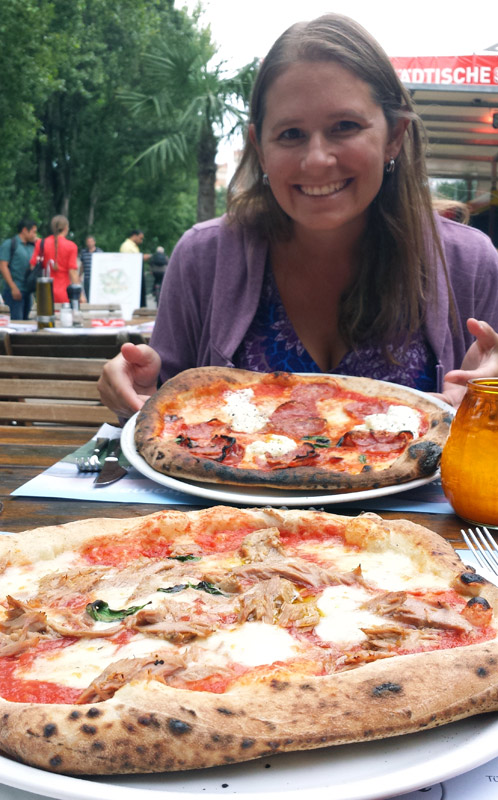 Albertina
Formerly a Hapsburg palace, the Albertina is now an art museum. Home to a massive print collection, it also has two collections on permanent loan featuring some of the most prominent names of the last century and a half. They recently acquired some works from Alex Katz for a new installation. While we were there they had a temporary exhibit based around the 1960's movie Shoot, a British film about a mod photographer who inadvertently photographs a crime. The exhibit featured shots from the film along with photos of its production as well as works by the photographers whose works were used within the film. Since it is in a former Hapsburg palace you can also tour several of the old state rooms.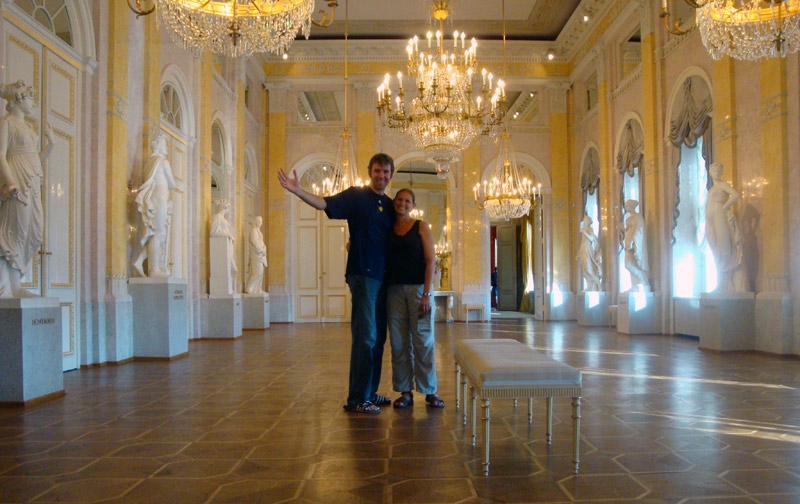 Music Film Festival
Every summer from the end of June through the beginning August the front of the Vienna City Hall is turned into a massive outdoor movie theatre. Most of the features at the Music Film Festival are concert films covering a wide range of musical tastes but there are also music focused movies and documentaries. Admission to the films is free. Almost a bigger attraction are all of the food vendors who set up shop around the theatre. Large booths run by restaurants from around Vienna offer a wide variety of food though everything is sold at festival prices.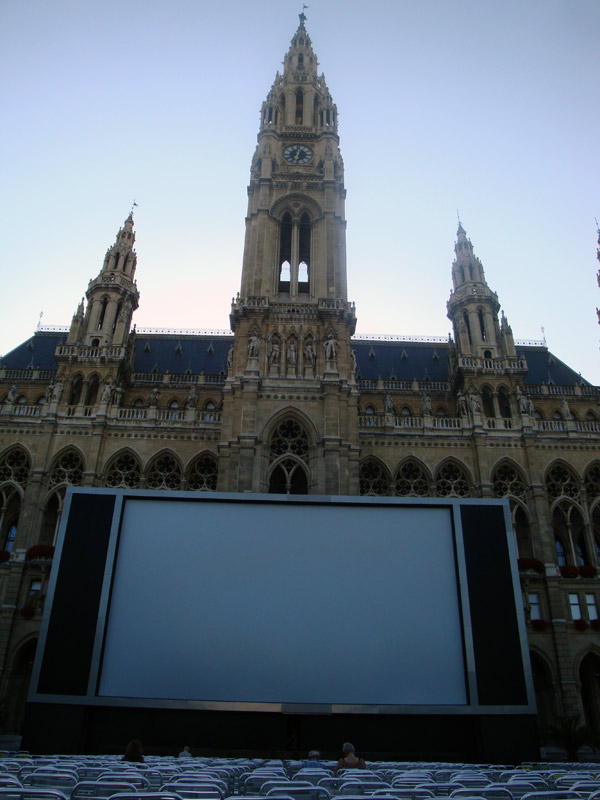 Zentralfriedhof (Central Cemetery)
Located on the outskirts of Vienna but easily accessible by tram, the Zentralfriedhof is a sprawling complex of tree lined drives. Home to many of the greatest composers in history as well as authors, artists, heads of state and 80's Austrian pop star Falco. The opening and closing scenes of the Third Man were also filmed here. (Tram 71)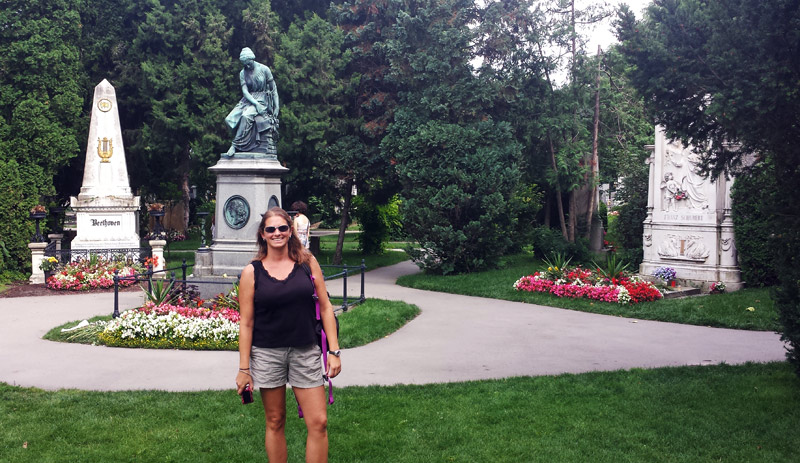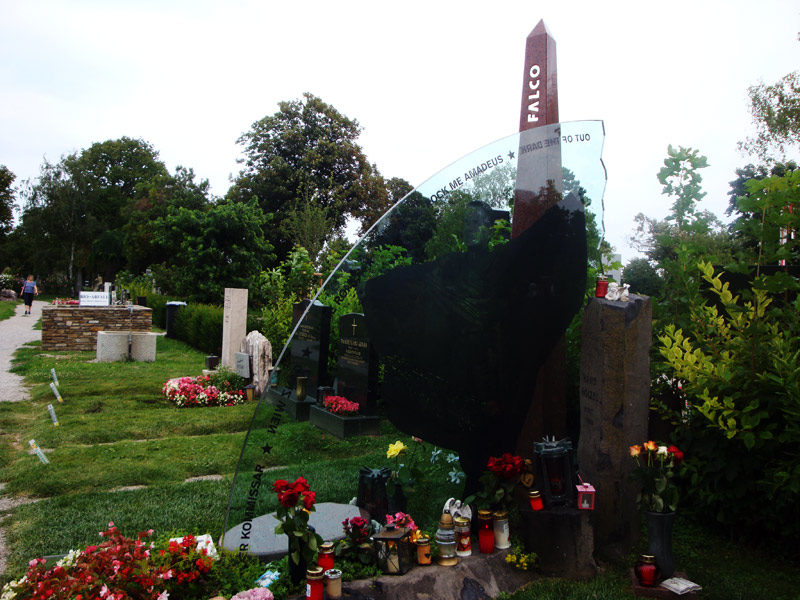 The Naschmarkt
Food stalls, restaurants, specialty food shops, produce vendors, delis and more. At the Naschmarkt you can grab lunch and then grab all the ingredients you need for dinner. Offering a wide range of cuisines and price ranges finding something that suites your tastes and budget is fairly easy. There's even more to see on Saturdays when they host the weekly flea market. (U-Bahn station: Kettenbrückengasse or Karlsplatz)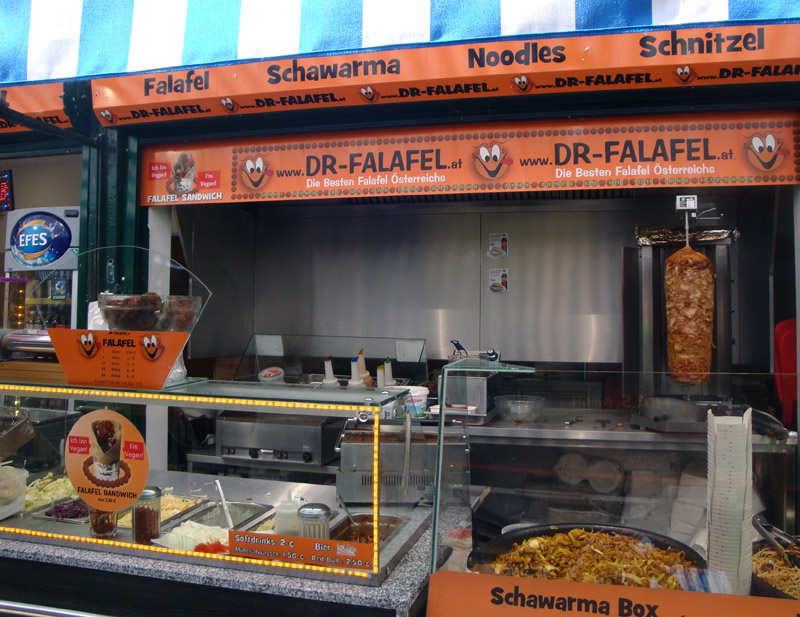 Coffee Houses
Vienna is well known for its coffee houses. Though most of them looked way too fancy and after looking at their menus a bit too much out of our price range. I enjoy a good coffee, but when you are traveling on a budget it is hard to justify the expense no matter how good it is. I remembered seeing pictures of a coffee house that was a bit more my style in a National Geographic article several years ago. After some research I determined it was the Kaffee Alt Wien on Bäckerstraße. More affordable and less stuffy than the "proper" coffee houses it reminds me of my favorite joints in New Orleans with walls covered in concert, art show & theatre posters.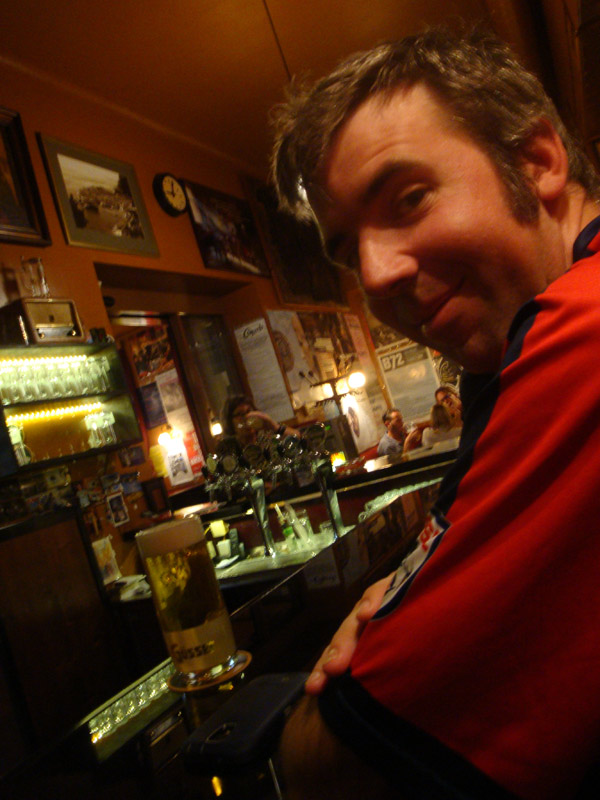 Parks
There are a lot of beautiful green spaces in Vienna. Just pulling up Vienna on Google Maps will show you that. Most of the parks in central Vienna offer great views of historic buildings and are a good place to relax in the shade on a hot summer day or enjoy a picnic or beverage in the evening.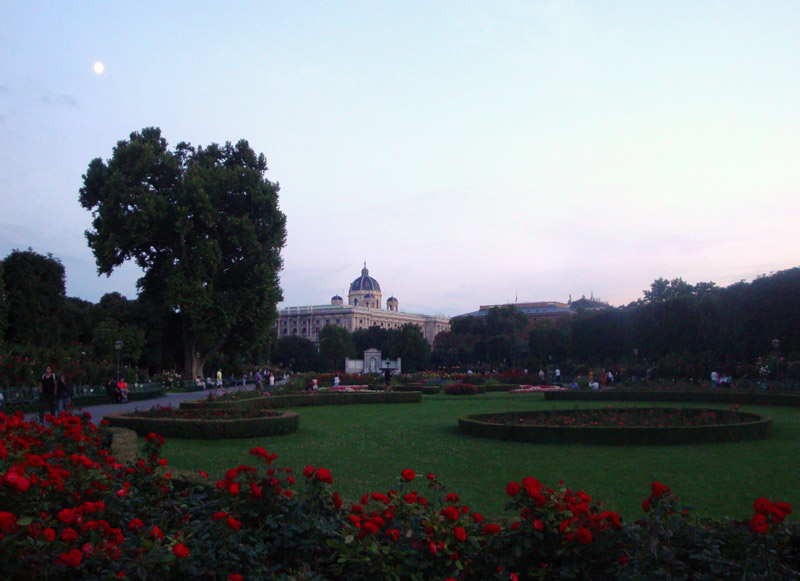 The Third Man
The 1949 movie The Third Man was filmed in an Allied occupied and divided Vienna that still showed the scars of war. Directed by Carol Reed and starring Joseph Cotton, Alida Valli, Orson Welles and Trevor Howard its prominent use of Vienna as a stage makes a self-guided filming location tour pretty easy. You can find various lists of locations online. You can pay for a tour if you like or you can seek out many of the locations on your own. It all depends on how much time you want to put into it. I had a few locations I wanted to see and just worked them into our touring of the city.