We constantly get questions on how we booked our flights to go around the world. Before we went on this trip, I traveled for work. I spent years trying to find ways to book the cheapest flights. Here is what I did for our trip.
There are numerous ways to book flights and the best ways are constantly changing. It takes time, research, and flexibility in your travel schedule to get the cheapest flights. If you are going around the world, you first need to decide if you want to purchase a "round the world" ticket or if you are going to book as needed.
The benefit to the round the world ticket is that it can potentially save you money. The downside is you need to know exactly where and when you are flying ahead of time. You can make changes to the ticket, but every time you do it will cost you a fee. Most of the people I have met who used this type of ticket were people traveling by themselves with a set agenda. Another reason to get this ticket would be if you have really long distances between where you want to visit. Star Alliance, One World and Sky Team all offer round the world fares.
It made the most sense for us to book our flights along the way instead of getting a round the world ticket. We only had the beginning outline of where we planned to visit when we left. We also didn't want to be confined to a schedule. If you really love a place you want the option to stay longer and why waste your time in a place you don't enjoy. While we booked separately on this trip, I would look into one ticket on a future trip if I had a specific plan of where I wanted to visit.
Here is a step by step process of how I would book our tickets.
Check Multiple Airports
Does it make sense to fly in and out of the same airport or is it better to fly in one airport and out another? If you have a choice between multiple airports, price them all to find out which would be the cheapest.
Fly on Tuesday, Wednesday or Saturday
Pick the dates you want to fly. I usually tried to fly on a Tuesday, Wednesday or Saturday because these are typically the cheapest flight days. It doesn't always matter, so check those first and then see if there is any price difference on the actually day you want to travel. You will find that some travel sites will let you choose "flexible" for a date. Click on it and it provides you with a calendar that gives you the cheapest dates. You may have to pick a week or weekend based on prices.
The Long Layover aka Piggy Backing
If you are traveling to more than one location, check if it is cheaper to do 2 one-way flights in and out of different places or if it makes more sense to piggy back a flight. We piggy backed a couple of flights because the cost was the same or less, but it put me on a better airline with better times. For example we flew from the United State to Costa Rica, and spent three weeks there, before flying to Peru. We also left Montenegro to spend ten days in Istanbul before flying to Bangkok.
Leave the "Time" Field Blank
When searching on travel sites, don't put in a time for the flight. It usually pulls up the cheapest options that way. You do want to scroll down and make sure there are not any cheaper options, but most of the time they are at the top when you don't put in a specific time.
Book Ahead and Mind the Holidays
Try to book your flight at least month out for longer international flights. You absolutely should book it more than a week out or you will get last minute high-dollar prices. In Asia, you are usually okay to book their budget carriers closer to your travel date, unless you are traveling on a holiday. When traveling to other countries, always be aware of when the local holidays are because it will increase airfare significantly.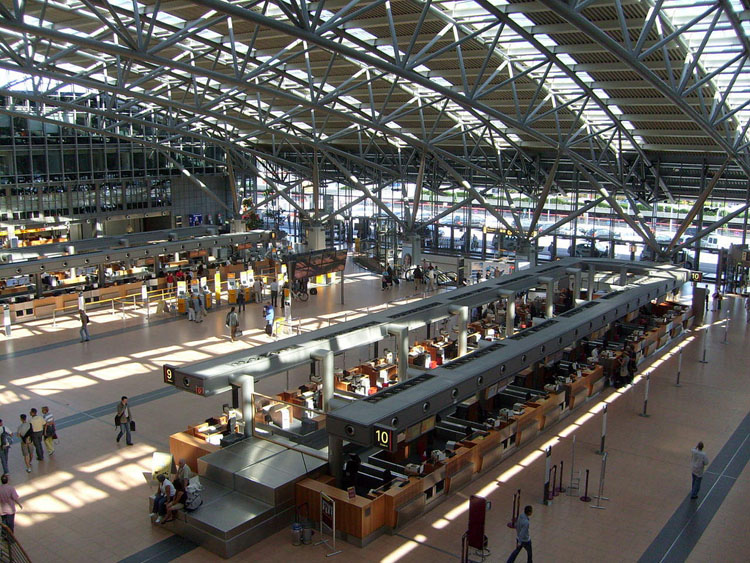 Frequently Asked Questions
Do airline points help? Airline points can help you get into or out of the United States. We used them from Hawaii to get to Arizona and from Arizona to Nashville. You can use them internationally, but you have to call the companies to set up travel with airline partners. Any flights you try to book with US companies are going to be outrageous in price and points. It was significantly cheaper for us to fly from Buenos Aires to Madrid on Iberia than any US carrier. The good news is that you can collect the points with partner airlines on your US accounts and use those points for future trips.
Should I try multiple booking sites? Yes. Kayak was my favorite on this determine which airline has the best deals on booking sites then double check the airlines site direct to see if they have any promotions going with similar prices. If I can book directly through an airline at the same price I will. The reason for this is if you have any issues with your flight I think you tend to get more priority with an airline when you book direct.
These are some of the travel sites I use for flying:
What are Asian budget airlines like? These are great to get you where you need to go cheap. However, these are no frills airlines. You pay that budget price and you get a descent seat and that is it. If you want to add a drink, meal, entertainment, baggage or more leg room it is extra. You also get charged if you want a seat assignment ahead of time and for using a credit card. It is usually still a good deal though because you can bring your own snacks and entertainment. Nok airline was probably our favorite, but we also flew on Air Asia and Tiger.
Do I need to purchase the airline's travel insurance? This is up to you and your comfort level. I don't. Most airline carriers except the Asia budget carriers will give you a credit up to a year on a non-refundable flight, but you usually have to pay a change fee. You don't get this with the Asia budget carriers because your ticket usually cost less than most of these change fees. The ones I have paid in the past were around $150. If you are on a long term trip you may also have your own personal travel insurance that would cover many of the issues.
photo credit: via photopin (license)
photo credit: Flughafen Hamburg via photopin (license)