I imagine Budapest would be a great city any time of year. The soothing thermal baths throughout the city are reason enough to visit. Budapest is a cheap, fun city, with a variety of public transportation options, plenty of amazing parks, markets and numerous things to do on a budget including eating and drinking. Budapest is actually two cities merged by the banks of the Danube River with Buda on the west and Pest on the east. There are plenty of decent sized apartments in good neighborhoods, so our friend Jay decided to meet up with us last minute to join in on the fun.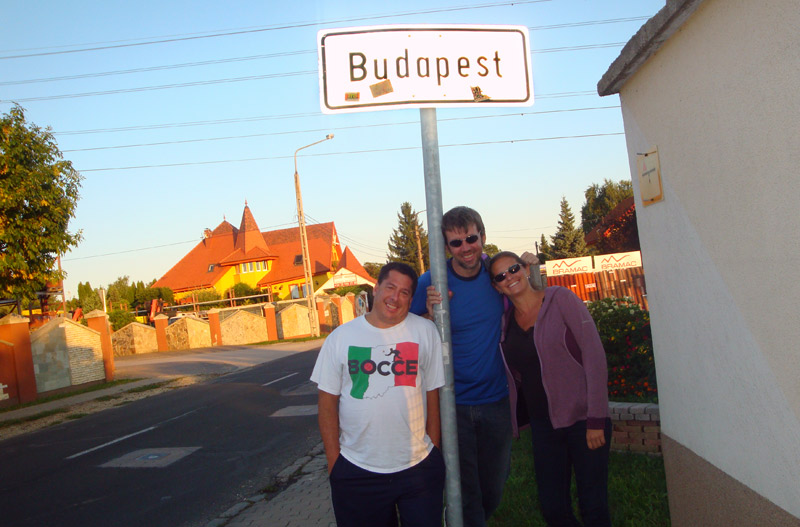 As luck would have it we timed our trip to Budapest just right. August 20 is St. Stephen's Day, the first king of Hungary's feast day, and the recognized celebration of the foundation of Hungary as a nation. The days leading up to St. Stephen's day begin the celebration with food festivals and plenty of locally brewed beers. There is even a free cake of the year if you are willing to wait in a really long line for a piece. Tours of the parliament building is also free if you are willing to fight the crowd. A huge display of fireworks over the banks of the Danube ends the celebration. We decided to watch them from the bridge close to our apartment. Unfortunately, a tram pulled up in front of us and had to stop for the crowd and blocked our view for the majority of the show. Tip: Sitting on the banks of the river is the best place to see the fireworks.
Public Transportation was very affordable here and we utilized it. You can buy a one day, three day or week long pass. This allowed us to use the metro, buses, trams and even the public ferry. I must admit we rode up and down the ferry line a few times just for fun. They even sell beer on it. It is a great way to see the river for no extra cost even if the beer cost a little more than it did at the mini-market. TIP: Get on at one of the starting points. They kick people off and make you all re-enter. If you try to board in the middle you can't always get on if they are at capacity and no one gets off.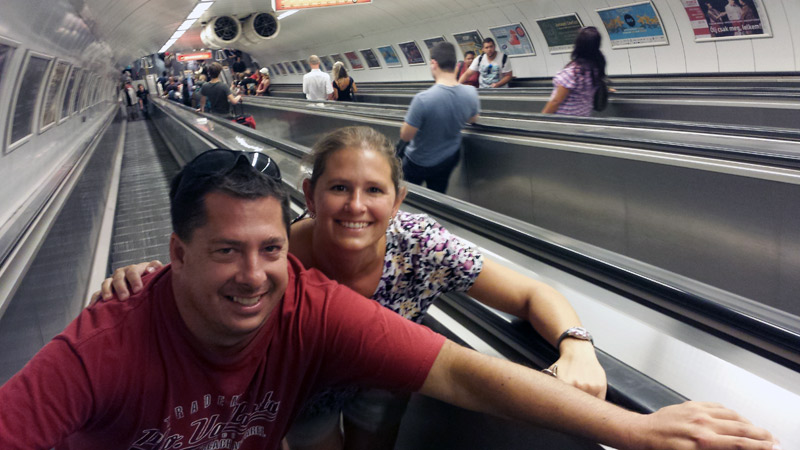 Sites you can see for free:
Buda Hill/Castle Quarter (Vahegy Castle): This was also known as the Royal Palace. You can walk around the gardens and grounds for free. You can also witness the changing of the guards. In order to see any of the inside you must pay to go into the Budapest museum and national gallery. Otherwise, you can't enter the castle just to look around. Tip: the castle sits atop a large hill. There is an expensive funicular at the bottom, but you can take a quick bus to the top which costs nothing extra if you have a pass.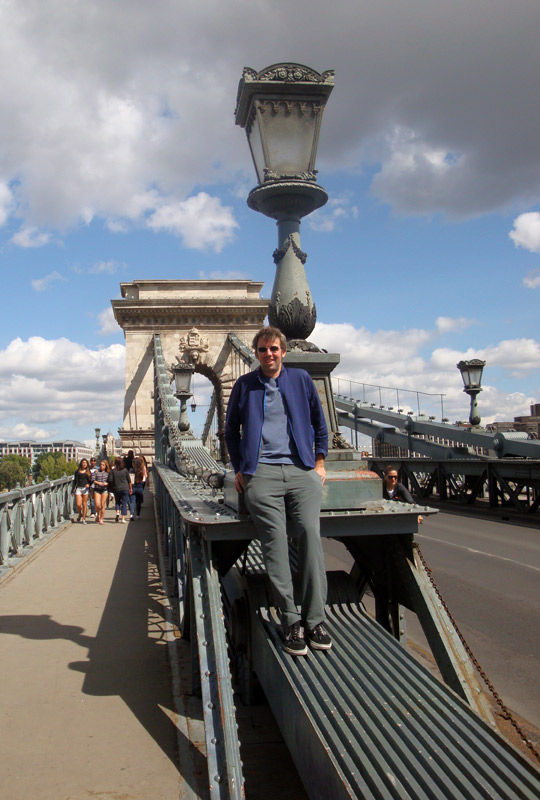 Margaret Island: this is a great place to walk around and enjoy summer. The Musical Fountain has a water shows at various times throughout the day and evening. You can find ruins, beautiful gardens and cheap beer vendors throughout the park. If you can afford to spend money there is a zoo, restaurants, fancy bars, public pools, spa hotels and a theater hosting concerts all summer long. Otherwise, sit back and enjoy a picnic on a nice sunny afternoon. Tip: Grab a beer from the mini mart and walk around at night while the city comes alive. Parliament, the bridges and even the musical fountain will be lit up. The water show is much longer in the evening too.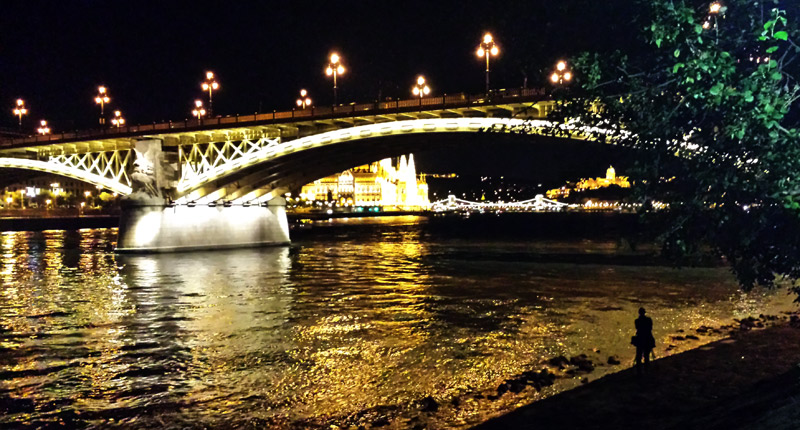 Other places you can walk around the grounds for free include: Hero's Square and the adjacent city park which houses Vajdahunyad Castle, St. Stephen's Basilica (not including the tower), the Parliament grounds, Fisherman's Bastion, Interactive Fountain, numerous parks, statues, and several city bridges including the chain bridge.
Things we paid to do
Memento Park: If you take a bus outside the city you can visit a huge outdoor park that is home to many of the statues of the Hungarian Communist era. In the smaller inside area you can watch movies and read about the effects of Communism on Hungary. While it is a serious place, we did have a little fun with the statues to lighten the mood. Tip: Watch the time of day you go. It opens at 10am and closes at dusk. We were there in the late afternoon and it is difficult to get pictures due to the bright sun in August.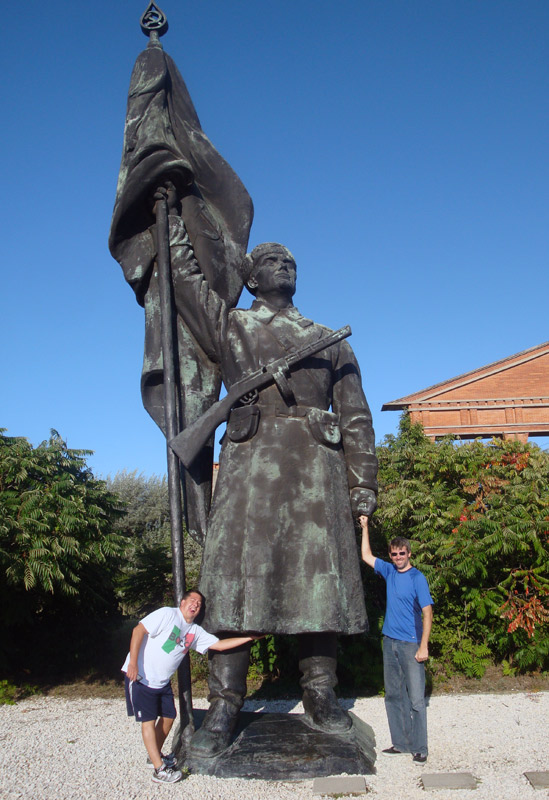 Széchenyi Baths: No trip to Budapest is complete without going to one of the thermal spas. We picked this one because it was one of the largest and it was co-ed. It cost about US$17 each for the day with a locker included. It was built in 1913 and currently includes 18 pools, 10 saunas, and multiple steam rooms for that price. The pools range from very cool to very hot and some of them have medicinal properties. I can't even explain how relaxed you feel after a continuous all day circuit of visiting the different pools. If you want to pay a little more there are massage therapies available too. There are many different baths in this city and my next time in Budapest I plan to try out a lot more.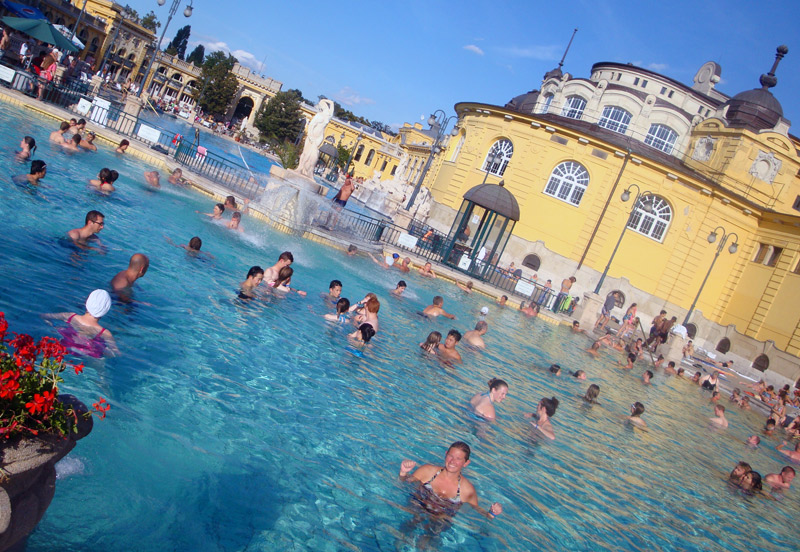 Eating and Drinking in Budapest
We spent the majority of our time in Budapest just enjoying the area. There are many local pubs, beer gardens, pastry shops, specialty food stores, and restaurants everywhere. We seemed to take turns randomly picking the next place to eat or drink.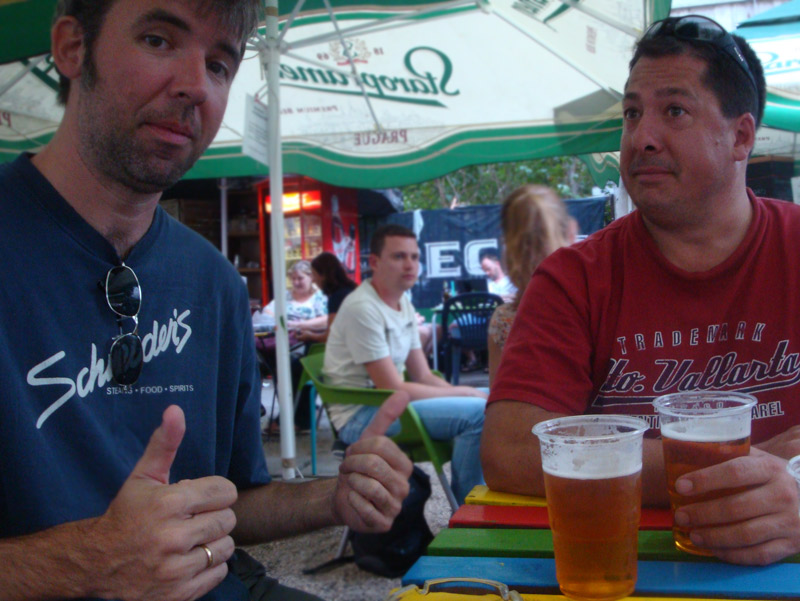 Kebabs were a staple in our cuisine. They were cheap, had loads of toppings and were available most hours of the day. In many ways, I actually preferred the kebabs here to the standard döner kebabs in Istanbul mainly because in Budapest the kebab had lettuce, cabbage and spicy salsas versus Istanbul stands just adding pickles.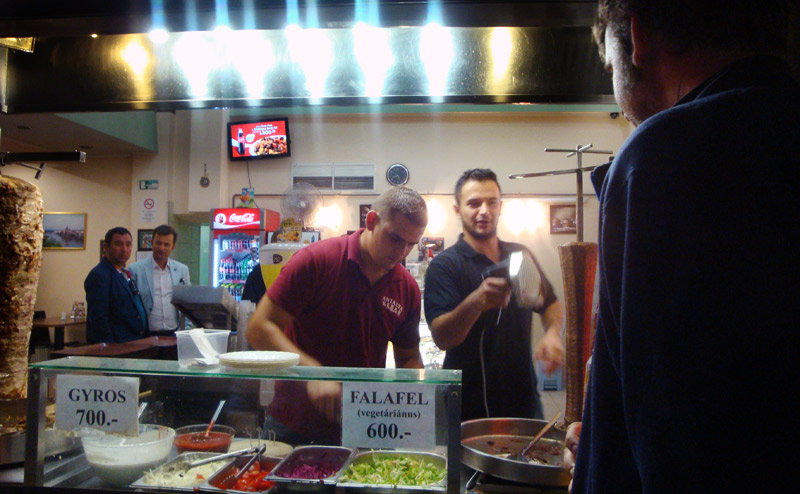 We went to the Central Market Hall several times. The best way to enjoy the market is picnic style. Our first trip we walked around to numerous vendors and negotiated for our lunch. We ended up with wine, smoked fish, pork rinds, duck rinds, huge grapes, cheese, Hungarian salami, and fresh bread. We had plenty of food left over for future snacks. There are plenty of stands to choose from and you can even get some souvenirs here at reasonable prices, especially if you want to buy some of the famous Hungarian Paprika. It doesn't matter if you like it sweet or smoky because they have it all.
The market is a great place to try the Hungarian fry bread, Lángos which can be sweet of savory. We shared a savory one with cream, garlic, onions, cheese and pepperoni. Eating at the market stalls can be pricey if you are not careful. It is set up cafeteria style. You order a main dish and they ask you if you want several things added to it. Don't keep shaking your head yes. It isn't included. They had to remove some of the stuff from my plate because I didn't have the money on me to pay for it. Tip: know exactly what you want when you order and don't add more than 1 thing extra. I do recommend the cabbage roll. It's huge and delicious.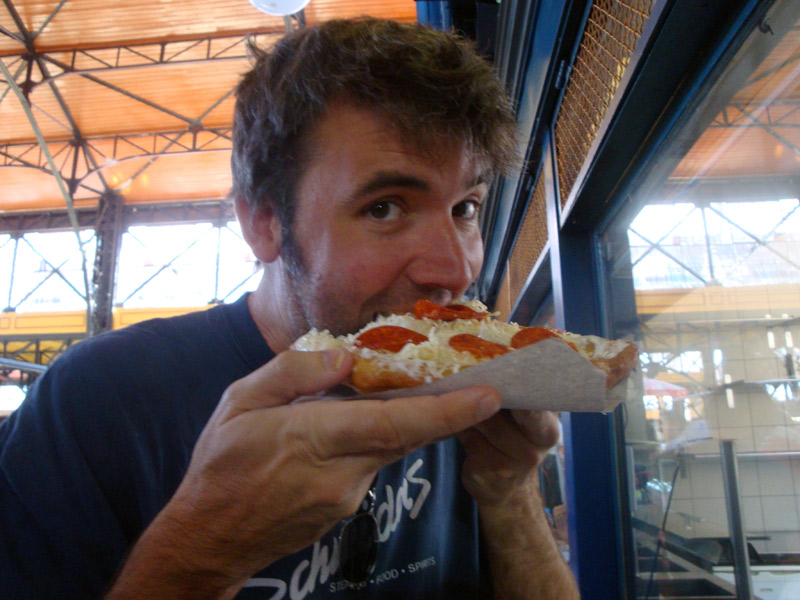 Other foods you shouldn't miss when you are in Hungary are the goulash, Hungarian sausages, chicken paprika, chimney cakes, and the strudels. We had one type of fry bread at the festival that was different from the traditional Lángos. Called a Sparhelten Sült Lepényt it was a flatbread made on a wood-fired griddle then topped with cream, bacon, onion and cheese and folded over. It was probably one of the best things we had.