You've probably never heard of Fischerbach, and there's no reason you should have. This small town with a population of 1,600 sits in the Kinzig River Valley in the Black Forest region of Germany.
How did we end up in Fischerbach? We had to get out of France because it was too expensive, but we couldn't go very far because we were still waiting on our phone to arrive. Like Julius Caesar, we just wanted to get across the Rhine. There weren't many places we could find on short notice that were affordable, available, outside an urban area and within a short trip from Strasbourg in case I had to make a day trip to get our phone. It turned out to be one of the best random decisions of our trip.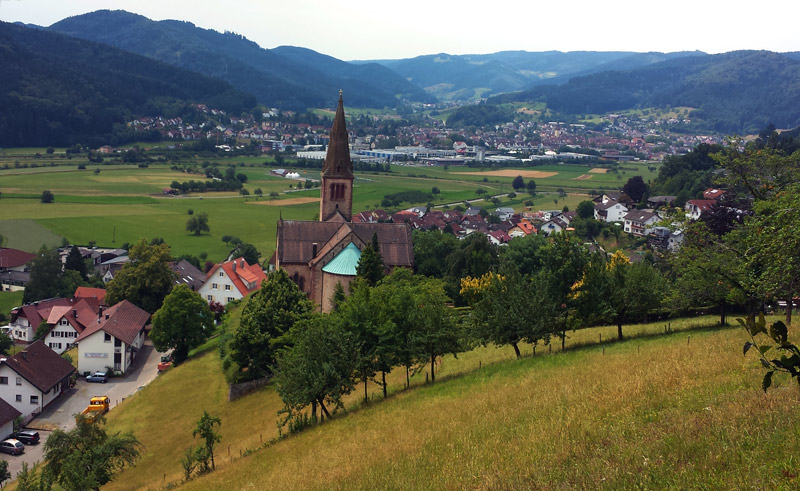 Fischerbach is on the side of a small hill and looks out over the Kinzig River Valley. A train line and a two lane highway run parallel to the river and you can watch the cars and trains speed along from a distance. The whole setting looks like a massive model train layout. Our apartment was much bigger that the pictures made it look. Even the footboard on the bed, which always worries me because of my height, wasn't anywhere close to being an issue. Germany has a lot of tall people so they design beds accordingly I suppose. Shaq could have fit on that bed. Michael our host was friendly and helpful. He also ran the gasthaus restaurant next door.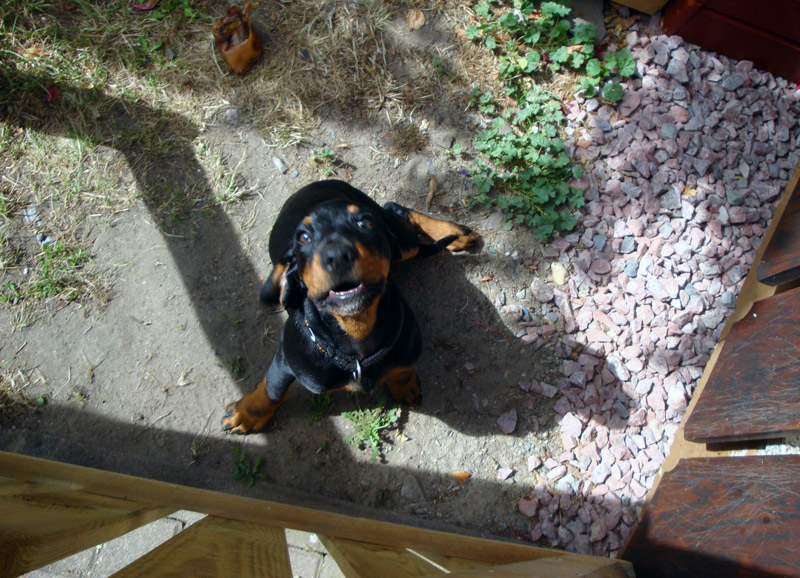 Not only are the towns in the valley connected by road and rail but also a paved bike and pedestrian path that runs about 70 kilometers along the river from Freundenstadt to Offenburg. And if that isn't enough the hills on both sides of the valley are crisscrossed with trails, paths and logging roads; sprinkled with hamlets and small chapels; and bestrewed with many spectacular vistas.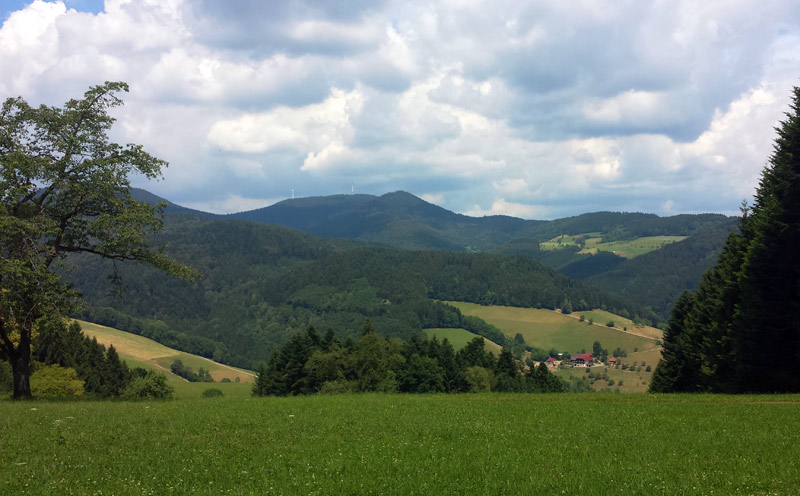 We walked a lot that week. We walked a lot in Germany period. The nearest town with a train station was Haslach about three kilometers away. There was a bus that ran between Haslach and Fischerbach but it was infrequent so we would just walk. We took multiple hikes up into the hills and through the river valley. As we climbed the hill into the forest we noticed a distinct humming sound. It grew louder the deeper we went and it wasn't long before we stumbled across our first of many apiaries. Honey is a popular crop in that area which was pretty evident from the number of people who had a hive or two in their backyard.
One day we rented bikes from the bike shop in Haslach, and following Michael's advice, took the train up the valley and biked back. The further up the river valley you go, the higher the elevation. So with the exception of a few hills most of our thirty kilometers back were downhill. Those Tour de France guys are doing it wrong….just take the train. It was a mostly pleasant journey. The only incident was when Julie tried to jump a curb on her bike and ended up on the ground underneath it. The bike path crossed back and forth over the river, passed through several towns and offered a lot of panoramic views of the landscape.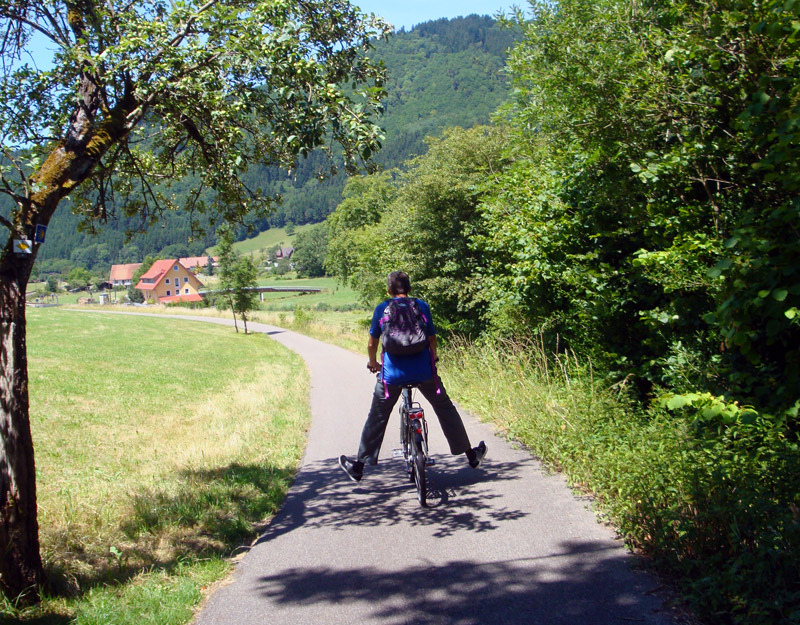 When we were planning our trip to Germany I wanted to go to Hamburg because I wanted to go to Miniatur Wunderland, one of the largest and arguably the most intricately awesome model train exhibits in the world. Don't laugh until you've seen their video. When those plans fell through I was a bit put out but I was happy with our luck in choosing the Kinzig Valley so I didn't really care. I was excited when I discovered on our first walk through the valley that there is a Black Forest Model Railway in the town of Hausach. It is not nearly as big but also not nearly as crowded as Miniatur Wunderland. There you have to buy tickets in advance and schedule a time for your visit. Here we pretty much had the entire place to ourselves. Much of it is modeled after the Kinzig Valley so landmarks we had passed that day on foot were represented in the model itself.
One day we hopped on the real train and headed to Freiburg to check out the city and visit a friend from home. Harper moved to Germany about two years ago with her husband who is German and their son. She met us at the train station and gave us a quick tour of the central area and sent us on our way to explore the sites and enjoy the markets and street vendors. Since we had been in very small towns Julie was doubting my assertions that there are sausage stands all over the place in Germany. Any doubt disappeared after visiting the cathedral square where sausage stands abound along with various produce and food stalls. We met up with Harper and her husband later in the day for beers and Flammkuchen in a beer garden atop a hill that overlooked the city.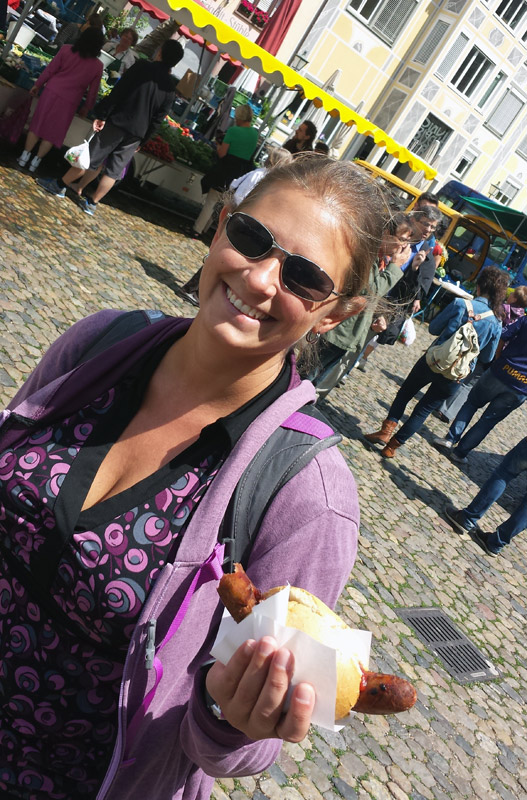 Since we were trying to make up money on our budget after our time in France we cooked at home every night but one when we were in Fischerbach. The local market had a wide variety of sausages so naturally I had to try as many as possible. Michael had a Weber grill at the house and sold us meat at cost from the restaurant. We went into the kitchen and he pulled a massive pork rib out of the walk-in and started cutting chops. He even put them in his house marinade that contained large quantities of olive oil, parsley and garlic to name a few ingredients. While I have seen a lot of Weber grills in Europe I haven't seen a single chimney starter for charcoal. You have to get grills started the old fashioned way and I'm not talking about lighter fluid.
The one night we went out to dinner was to Michael's restaurant next door, the Gasthaus Ochsen. It is a shame that we went to Fischerbach immediately after France because we would have liked to have eaten there more than once. The prices were reasonable but we were trying hard to keep on budget. Julie had a schnitzel with mushroom sauce and I had a venison stew. They have a lot of game on the menu as it is a popular area for hunting. Michael joined us after our meal for a round of the schnapps made down the street.
We enjoyed Fischerbach so much that we would have stayed longer if it had been possible but their apartment was booked. Instead of heading to a larger town afterwards we went to another small town. It was one of the best weeks of our trip and we would love to make a return trip in the future.