My niece Heidi is headed to high school next year which means she has to pick a language. Foreign language wasn't part of her grade school curriculum in any substantial way, so her knowledge of Spanish is based on what she's learned from growing up in the US. Since she is attending a smaller school as far as small for Indianapolis goes, there are only two language choices: Spanish or French. Well, they offer Latin as well, but since it isn't a modern, spoken language, I'm just going to leave it out of the argument. I wrote up some thoughts and advice for her but figured since I know so many people who speak a variety of languages, that I'd share my thoughts in hopes of gaining additional advice. I'm not the best source since I half-assed my way through Spanish in high school and did the same with German in college. Anyway, here are my thoughts on the subject:
Choosing between Spanish or French is the same choice I had when I headed to high school. When I was 14, the intelligence of the discussion did not progress much past a couple of sweeping generalizations. As far our 14-year-old minds went, you could take Spanish because Spanish was believed to be easier than French. Or you could take French because it is more interesting than Spanish. Those ideas seem a bit goofy now, but I suspect general attitudes haven't changed much. Do people still look at it that way? If they do, here are a few things to consider about why both of those statements are wrong.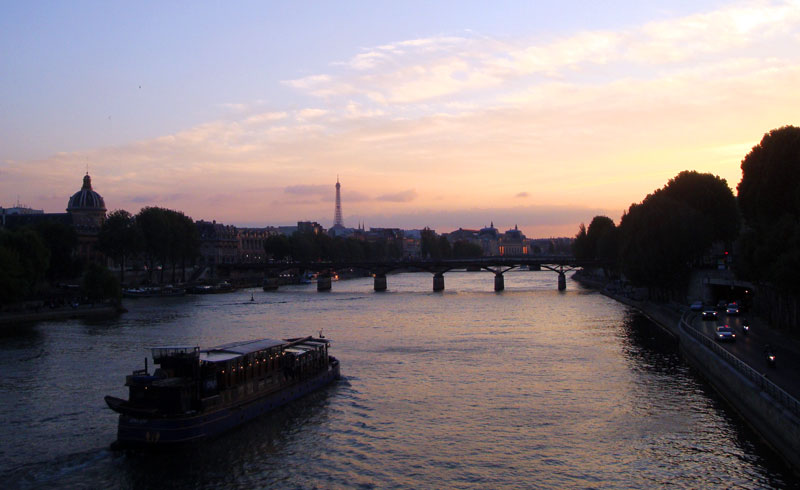 Spanish only seems easier because the pronunciation is more familiar to the average American. We've grown up with Spanish. Once you learn the pronunciation of French, they aren't that different. I'm not a professional linguist, there are cases and nuances with which I'm not familiar, but most of that "it's difficult" foofery comes from having to learn new sounds and pronunciations.
"Spanish is boring." I heard that phrase a lot. The fact that it is spoken by many immigrants in the United States somehow tarnishes the perception of the language as if those cultures and histories are inferior or not worthy of examination.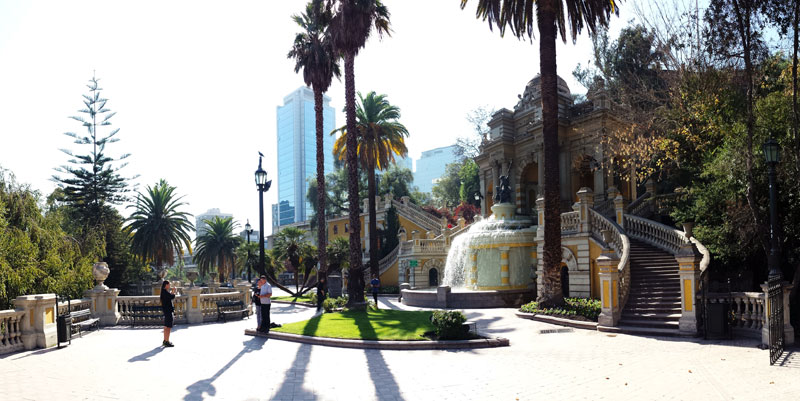 Spanish only seems boring because French culture is far more familiar to us Americans than Spanish. France gets credit for the art, food, fashion, wine, architecture, etc. Spain is equally fascinating, but it isn't part of the American subconscious. In school, we learn about Spain through the Age of Discovery right up until they lose the Armada and then you never hear about them again except for an aside about the Spanish-American War and maybe Franco. As far as Latin America goes, we learn about the major indigenous cultures, colonization by Spain and Portugal, the Monroe Doctrine, and maybe the Panama Canal. When you say French, people think Paris, romance, the Eiffel Tower, wine, baguettes, and bohemian artists. You say Spanish, and people think immigrants and bullfighters.
Spain is not boring. Their culture, history, food, wine, and art rival their neighbor to the north. South America has a colorful history all its own, and it is anything but dull. While all of the countries in South America share some common history, they are also all very different. English isn't as widely spoken as you'd expect making a knowledge of Spanish crucial to traveling there. We met a French couple while traveling in Chile who thought their knowledge of English would get them through South America. They admitted to having a rather rough time getting on.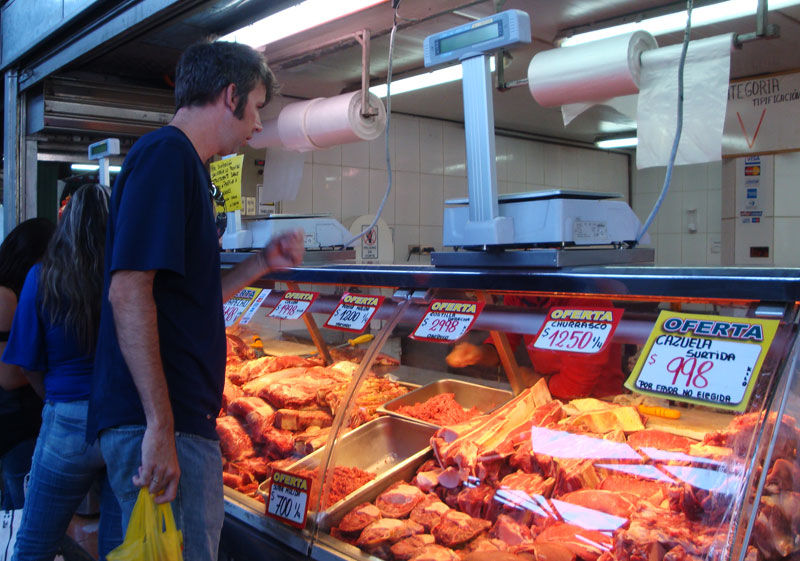 French is spoken in France, parts of Switzerland & Belgium, Quebec, parts of the Caribbean, many areas of Africa and some parts of Southeast Asia. However, the use of French has waned in many of its former colonial possessions. French is the unofficial official language of diplomacy. However, both French and Spanish are one of the six official languages of the United Nations. French used to be an important language for international business, and it still is to some extent, but English has moved to the top of that pyramid.
Spanish is good in Spain and South, Central and North Americas. Spanish may become a good go-between language for English and Chinese. More and more Chinese students are taking Spanish over English because China is building its economic ties to South and Central America. It's also easier for Chinese students to get visas to South American countries than it is to get US visas. In Argentina, we met several Chinese students who had studied English when they were younger but had switched to Spanish and were now attending university in Argentina.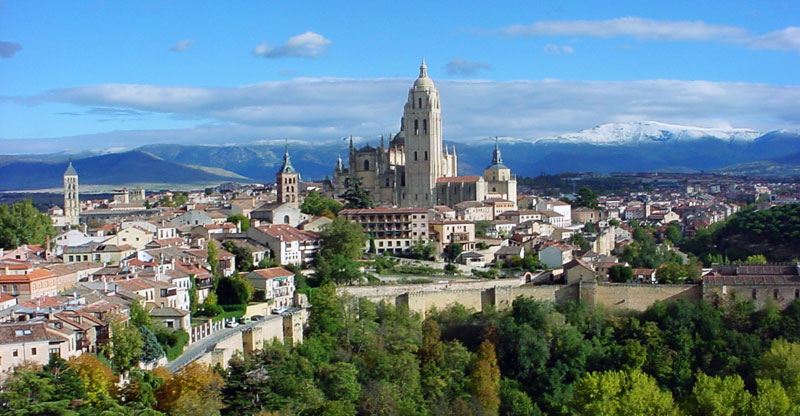 Spanish and French are both romance languages as are Portuguese, Italian, and Romanian. Knowing Spanish helped me when I was working on basic Italian. It helped a little when I tried my hand at basic French. Some Portuguese looks very similar to Spanish, but the pronunciation is an entirely different ball game, but it can help with deciphering written Portuguese to some extent.
Freshman year Spanish sucks because everyone has to take at least one year of a foreign language (that may have changed in the last 20 years, but I'll just assume there is still a language requirement) and a vast majority of students pick Spanish because "it is easier." This attitude means that freshman year Spanish class is full of a lot of people who are only there because they have to be there. Get into the honors language classes as soon as you possibly can. You will go further if you are surrounded by people with similar goals.
In French, everyone wants to be there. If not because they really want to speak French than for more romantically related endeavors. What better high school class to meet people than French, no? Okay, maybe Drama class.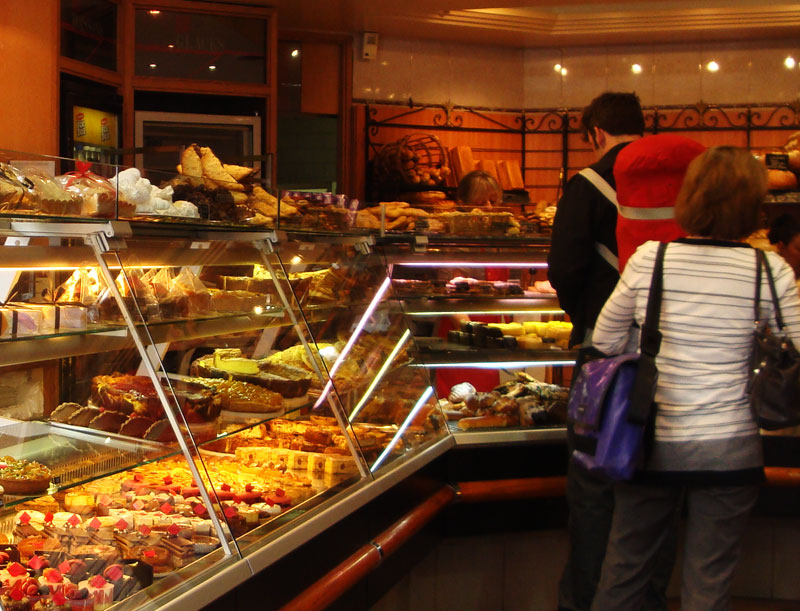 Both will help with your English vocabulary, but French might help more. Knowledge of French has to be worth at least one or two correct answers on the verbal section of the SAT.
No matter which one you choose, take it for all four years and even if you want to take a different language in college, continue taking whatever you pick now through college as well. Do not stop. Knowing more than one language can open up job and travel opportunities that wouldn't be there otherwise. Also, there are few better feelings than being able to communicate with others in their language.
Regardless of which one you pick, start thinking about the IU Honors program trip that's available the summer after your junior year. It isn't cheap, so you'll want to start saving now. Hopefully, by then I'll have some money I can throw in the kitty. It is a great opportunity that I wasn't able to take advantage of, but I know several people who did and they all had great things to say about it. Your dad might need some convincing, but we have three years to work on that.
What would I take if I had to do it all over again? As much as I wish I could speak French, and as cool as it sounds when you do it well, I think I'd still probably go with Spanish. I love France, but two trips to Spain and three months in South America have put me firmly in the Spanish camp. There is no wrong answer as long as it is what you want to do.