Through the course of our travels, certain themes developed as we found ourselves doing similar things in different countries. Beer is usually pretty affordable and a good excuse to get out and be social. In some areas, it is a cornerstone of daily life. After a long day of travel or hiking, hitting the pub for a couple of beers was a great way to unwind.
Now, these aren't the top five places ever or the top according to our panel of experts. Just the top five based on our round the world trip. There are a lot of countries we've visited, but not specifically during our round the world adventure, that could make the list. Belgium comes to mind.
Hanoi, Vietnam
Bia Hoi is brewed and delivered fresh every day. It isn't the quality of the beer in Hanoi that makes it unique as much as it is the experience. The low percentage alcohol, yellow lager served in plastic cups is more befitting of a college keg party. But it is cold, and it is cheap. And sitting on small plastic chairs at small plastic tables putting down pitchers of it with plenty of fried snacks is a fun way to spend an afternoon into evening. It's best to start drinking while the sun is still up because when the beer is gone, the party is over until the next day.
Favorite Place: Bia Hoi Corner: Yeah, it's the most popular, but that doesn't make it any less fun. And it's the only one whose location I could remember.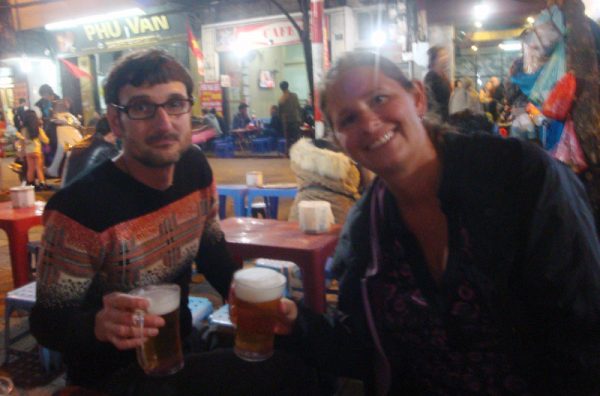 Wellington, New Zealand
Craft brewing is huge in New Zealand, and New Zealand's capital is also its beer capital. Wellington's central business district, which is home to a large number of small brewers, is flat and easily walkable. There are places making their own beer and places offering the best beers from all over New Zealand. The style and vibe of the places brewing and serving beer are as varied as the beers themselves. Cozy holes in the wall, a traditional pub found down an alley, or a modern touch of style and stainless steel. The only downside is that New Zealand is expensive, so you have to pick and choose if you're on a budget.
Favorite Place: Little Beer Quarter: Hidden down an alley. A cozy atmosphere and exceptional beer list make it a favorite hangout.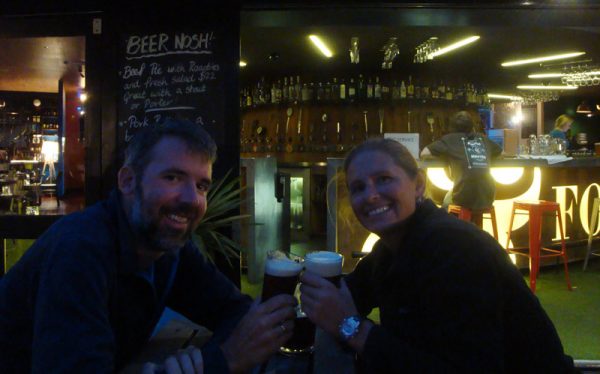 Bariloche, Argentina
The craft beer craze is booming in Argentina. Buenos Aires, the capital and largest city, is home to many establishments brewing their own beer. But Bariloche, a small town located at the northern edge of the Patagonia region, is also home to several craft brewers. Many of whom are located within just a few paces from one another. Known for skiing in winter and its lake and watersports in summer, Bariloche offers plenty of ways to unwind after an active day. We spent the day hiking in the mountains and rewarded ourselves with a massive steak dinner from a parilla and pints from one of the great local brewers. The other great thing is that all of the ones we visited were proper, cozy pubs.
Our favorite: Manush. A very popular place that is always crowded for dinner. We sat at the bar and enjoyed a variety of their beers.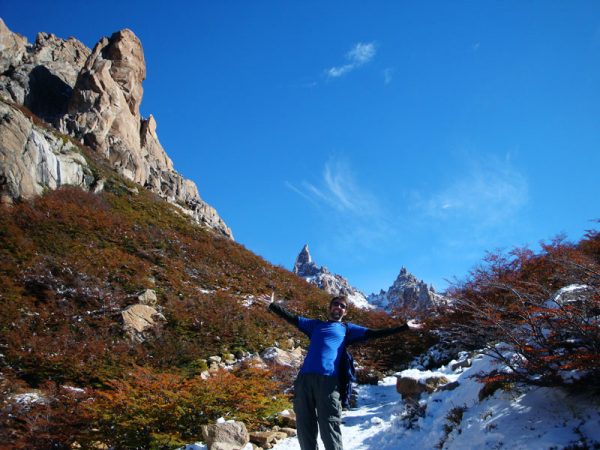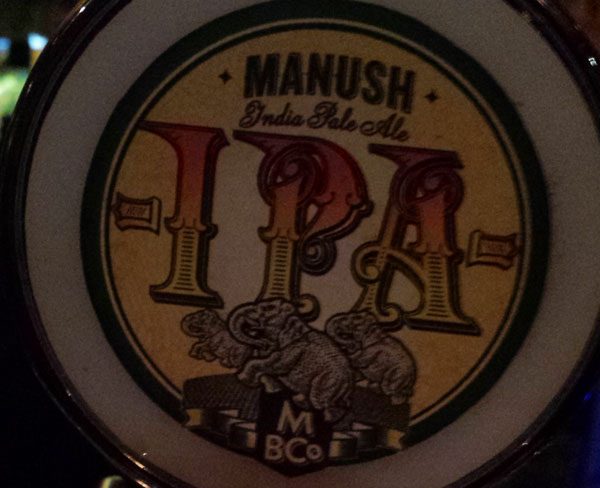 Prague, Czech Republic
Great beer halls and beer gardens can be found all over Prague, and Prague's fantastic transit system makes them easy to visit as well. As far as settings go, Prague is one of the most beautiful cities in the world. On top of that, Czech brewers are some of the best in the world.
I've never seen more people walking around in public (excluding sporting events), drinking cans of beer than we did in Prague. City sidewalks, public transit, parks, you name it. Prague has special tram routes that run through the night so that cheap public transportation is available 24 hours a day in some capacity. You never have to worry about tracking down and paying for a taxi no matter how late you choose to stay out.
Favorite Places: Pivovarský Klub features several Czech beers on tap and bottles of everything. If they don't have it, you don't want it. Also, the Letní Zahrádka Pražan beer garden in Stromvka Park.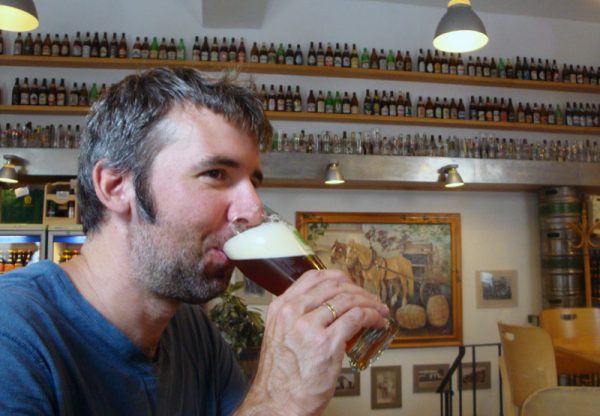 Bamberg, Germany
Nine breweries located within a couple of miles of each other and all turning out a wide variety of traditional German beers. And that's just in town. Venture out into the surrounding countryside of Upper Franconia, and you will find many more brewers. Somewhere in the neighborhood of 200. Bamberg's historic, picturesque town center makes it an ideal location for a pub crawl. Take in the architecture and enjoy delicious German beer and food.
Check out our guide for a one day pub crawl through Bamberg.
Favorite Places: Schlenkerla is the best known and for good reason. Their beer and food are both excellent. If you want a similar experience but without the crowds, Brauerei Spezial features smoked beers that rival Schlenkerla. Klosterbräu and Mahrs Bräu round out our list of favorites.