Despite the fact that something always seems to go wrong when I'm there, I love France. Pastries, bread, cheese, wine, the fact that duck is on almost every menu, properly fried potatoes, Béarnaise sauce…Okay, there are reasons other than food as well. It is a beautiful country with distinct styles of architecture and people who are friendlier than they are generally given credit for.
We went to France because before we even decided on this trip we were planning to meet friends there for the 24 Hours of Le Mans sports car endurance race. When we decided to go on this round the world adventure it just seemed to make sense to keep that in the plan. It was nice to spend some time with our friends and that made up for some of the more discouraging things that happened during our time there.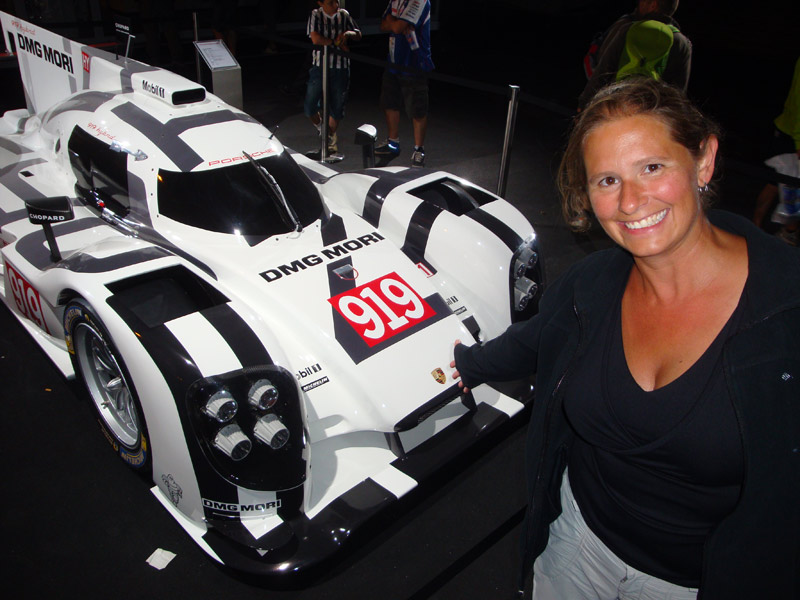 Trains
Trains are the best way to get around France aside from renting a car. There are no intercity buses so you don't really have much of a choice. If you are planning on a trip to France and know you will be visiting multiple cities and are planning on taking the train look into getting a rail pass. I cannot stress this enough. They may have one of the best rail systems in the world but it comes at a price. Buying tickets as you go can be staggeringly expensive. We didn't know all of our plans in advance so we kind of bought our tickets as we planned our trip. We could have saved at least $200 by buying a rail pass instead of going a la carte. Rail Europe has a nifty little tool that will compare rail pass costs to individual tickets if you enter your itinerary. You can book individual tickets directly through the SNCF website.
We were able to experience our first French rail strike which wasn't nearly as bad as it could have been. The strikes were more regional so not all of the trains were canceled. If you are in France and one of your trains is canceled due to strike, go to the station and just get on the next available train to your destination. You may have to sit in one of the jump seats between cars or stand but you can get to where you are going. In fact, it seemed that ticket checking during a strike is pretty much nonexistent. Not once were we asked for our tickets while on a line that had some trains canceled because of the strike.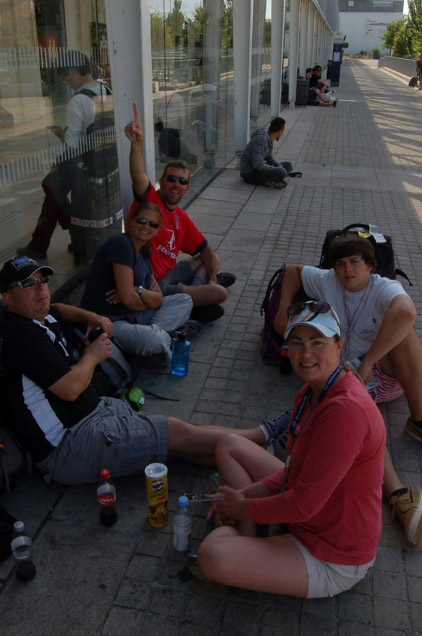 If you decide to buy train tickets individually, SNCF has an app for your smartphone that allows you to buy and organizes your tickets. Unfortunately, we still didn't have our phone back so we can't really comment on the quality of the app.
Food
Every day in France should start with a pastry. There is seemingly a boulangerie/pattiserie on every block and in some cases, more than one. We have a favorite just outside the Sant Placide Metro stop in Paris because we've stayed in that area more than once and the women who work there are very patient with my French. Julie goes for the apricot pastries and when those aren't available the traditional croissants. I go for the pain au chocolat, often times more than one in a sitting.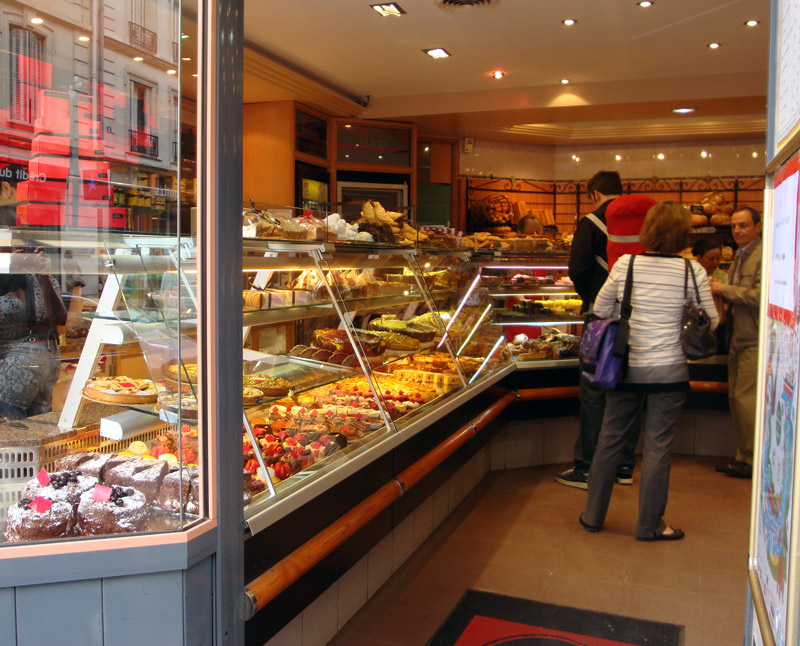 Going out to eat is expensive in France and more so in Paris so if you're going to do it you're best to spend it on a place that is known to be good. Going to France and wasting your money at a crappy tourist restaurant is like going to New Orleans and eating at Bubba Gump's. However, since we were on budget we really only went out to eat a couple of times so I don't have any strong recommendations. I would start with your guide book of choice and augment that with a heavy dose of online research.
For a quick snack you can always grab a crepe. There are stands everywhere selling both sweet and savory crepes. The further you get into the country the cheaper they get. Our favorite is the basic butter and sugar crepe (beurre sucre).
Self-catering is a fantastic option in France. Hit the individual purveyors and put a meal together by visiting the butcher, the baker and the cheese wheel maker. Half the fun is going from store to store. If you're in a hurry or don't feel like tracking down all the different shops you can always hit a grocery store. France has many large chains of well stocked supermarkets that carry everything you could ever want. We went to a "hypermarket" in Strasbourg. I'm pretty sure it was the largest supermarket I've ever shopped and since it was France they had three aisles just for cheese.
Wine
Yes, France is the home of great wine, but if you're on a budget you can't afford any of it so it doesn't really matter. Luckily, there are affordable wines to be had and frankly most cheap French wines trump other countries' cheap wines so it isn't a total loss. We tried a variety of wines in the €3-4 range from our local markets. Once we found one we liked we kept buying it. A lot of the supermarket chains like Carrefour will have suggested bottles labeled. They aren't always right but it is a good place to start until you find one you like.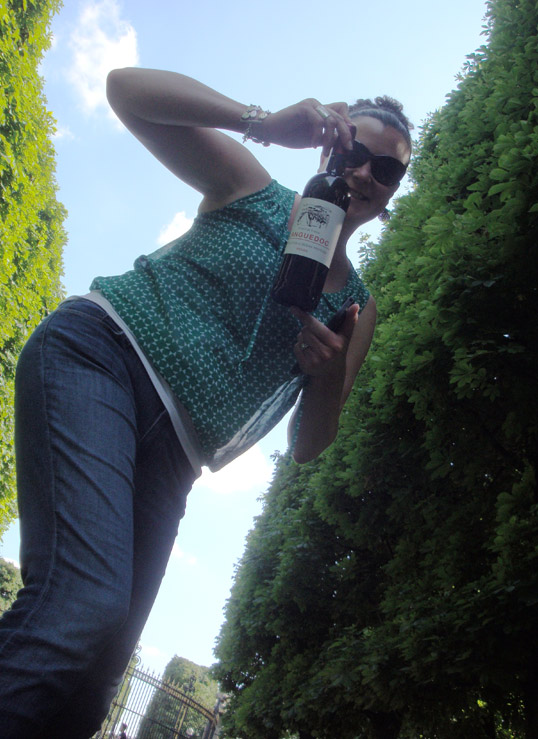 Language
No matter how bad your French is, always lead off with French when you interact with people. You have a far better chance of getting on their good side with a simple, "Bon jour" than starting with, "Do you speak English?" in English. This is true in most countries, as far as leading off with the native language, but more so in France. I know enough French that I can usually garner sympathy and/or amusement instead of scorn. Usually more amusement than anything.
I only know two complete sentences in French: "I don't speak French very well" and "Do you speak English/Spanish/German?" Other than that I can say, "hello", "please", "thank you" and I know the numbers up to 30 or so. I can also decipher most of the items on a French menu. The only place I can have an entire interaction in French is at the pastry shop. Imagine that. If you have a smartphone, Google Translate (though not always right) is invaluable. If you don't have a smartphone, hit your local book retailer and get a small dictionary/phrasebook. Make sure that it has a section for common phrases, a section of just food items and an actual dictionary section for when you have to look something up. Get one small enough that it will actually fit in your pocket.
Paris
Putting Paris on the itinerary of our round the world backpacking trip wasn't really the best of ideas. I knew better but pushed to stay a couple extra days because I really like Paris. It has the ability to make you nostalgic for a time and place you've only read about or seen in an old movie. It can elicit a strong desire to literally see the world in black and white even if just for a day.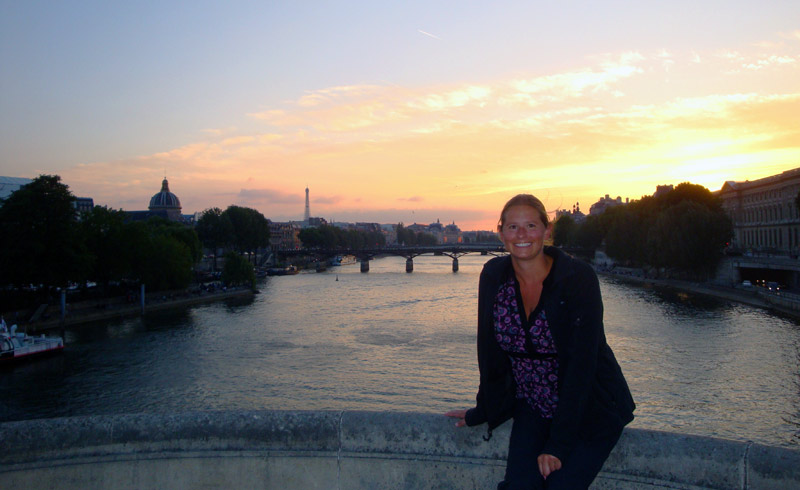 I have now been there three times, but I only had a job one of those times and even then it was difficult to stay on budget. I like the bakeries, the parks, the buildings…hell, I even like the Metro (a sentiment that Julie doesn't share). Unfortunately, a lot of our extra time was spent trying to chase down our phone. On the bright side we discovered Paris' Chinatown and have a new spot to revisit when we return.
Getting Around
The Paris Metro is one of the best and most historic public transport options you'll find anywhere. You are never more than 500 meters from a Metro stop in central Paris. If you ever get lost just follow the street you're on to the next busiest/bigger street. Keep doing that until you find a Metro station. It is Paris so even public transit isn't particularly cheap. If you plan on using the Metro a lot in a very short span you can get a Mobilis ticket for €6.80 (around US$8.50). They are good for the day, not 24 hours! When the Metro stops running after midnight the ticket turns back into a pumpkin. You can buy a ten pack of tickets for about the same price as two Mobilis tickets so if you aren't planning on riding the Metro all day, it can be a better deal.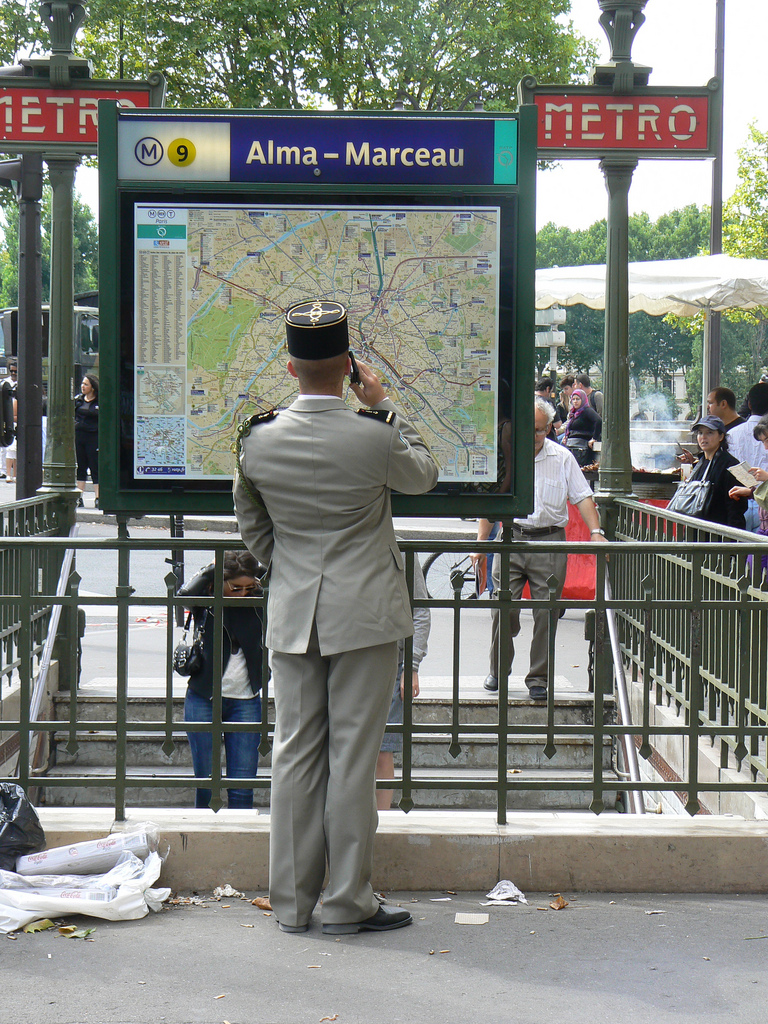 While the Paris Metro map can be pretty overwhelming at first glance, the maps and line diagrams in the stations make navigating the Metro and the area outside your exiting station pretty easy. When it comes to signage and surrounding area maps, the Paris Metro is one of the best in the world. Plus, they have an app now to help you navigate and plan trips around Paris.
Sites to See
I'm not making a list here because it would be endless. Sightseeing in Paris comes down to how much time you have, how much money you want to spend and how busy you want to be. One thing you'll want to do is buy as many of your tickets in advance as possible. You'll be waiting in plenty of lines as it is so you might as well cut down on that wherever there is an opportunity. Eiffel Tower tickets and Louvre tickets can be purchased online. If you really want to do it all, you can opt for a Paris Museum Pass.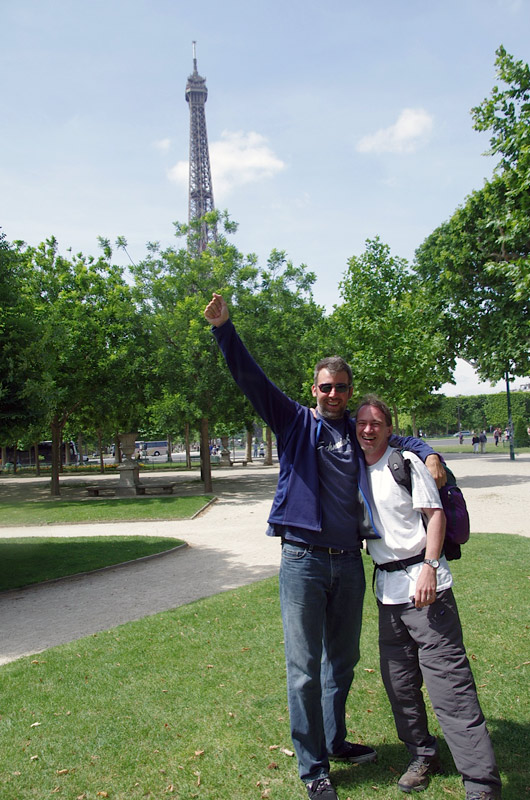 If you don't have a lot of time but want to see all the landmarks without paying to go into all of them, get the one day Mobilis pass for the Metro. You'll be able to crisscross Paris easily and get pictures of everything you're supposed to get pictures of like the Eiffel Tower, the Arc d' Triumph, Notre Dame, the Pompidou, Sacre Coeur, Jim Morrison's gravestone, etc. Just be prepared to walk a lot of stairs as escalators can be few and far between at many of the Metro stops.
You can also just skip the sights, relax and take in day to day life in Paris. If you can afford to hang out in a café, I recommend finding a good one and just enjoying the goings on around you while sipping on your beverage of choice. Alternately, if you don't have or don't want to spend the money, find a park. Paris is a great place to do nothing. It's just an expensive place to do nothing.
Food
If you are going to Paris and can read French (or at least have Google Translate), I would recommend tracking down the most recent edition of Pudlo Paris. It is a book printed annually that basically catalogs the restaurants of Paris by geographic area and includes styles of food, price range and more. They made an English version in 2009 and I used that for our trip in 2010 and it was very useful for finding some good, affordable out of the way places. However, that was the last time they made a English version.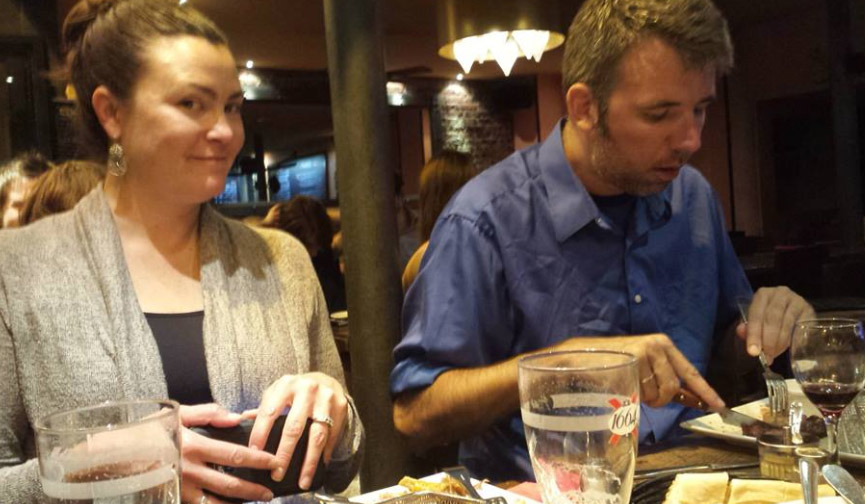 If you like Asian food, head to Paris' Chinatown area (Metro Line 7 – Tolbiac) which isn't just limited to Chinese cuisine. There you will find an array of restaurants including Chinese, Vietnamese, Thai, Laotian and more. Many of them are very affordable by Parisian standards.
For better or for worse fast food is a good budget option in Paris. It can still be a little more expensive than you may be used to but if you need something to eat after the markets are closed you can grab a gyro and fries or dare I say, hit the McDonalds. Look, they had a special going for the World Cup for a Grand Big Mac. It was a Big Mac built on the scale of a Quarter Pounder, sorry, a Royale with Cheese. I'm not made of stone, people. It was everything I hoped it would be and probably contained enough calories for two days.
Accommodations
Space comes at a price in Paris especially if you want to be close to a famous landmark. A private room in a Parisian hostel can be just as expensive if not more so than renting a small apartment. There are good apartments to be found if you book far enough ahead and don't mind being in a less traveled area of Paris. You are always close to the Metro so get away from the tourist crowds. One word of caution: So many people are trying to make a buck off their apartments in Paris that sites like Airbnb are flooded with questionable properties and rentors. It will take a little extra time to wade through all the worthless listings but just read the reviews and communicate with the ones you are interested in and you should be able to find a nice place.
Normandy
James wanted to go to Normandy for a day and I was going to join. Our friend Bob, who was also in country for vacation suggested a D-Day tour that he had gone on with a friend four years prior. His wife Cathy was joining him so Julie and Shelley joined us and the six of us made a day of it. The tour was out of our normal price range (€100 per person) but it was worth it. We spent the morning at the Memorial de Caen museum which included lunch in their restaurant. In the afternoon we piled into a van and headed to the beaches. We stopped at Pointe du Hoc where US Army Rangers scaled the cliffs between Utah and Omaha beaches; explored some of the German fortifications; walked on Omaha Beach; visited the Normandy American Cemetery; and took a gander at the remains of the artificial harbor built by the Royal Engineers a few days after the landings.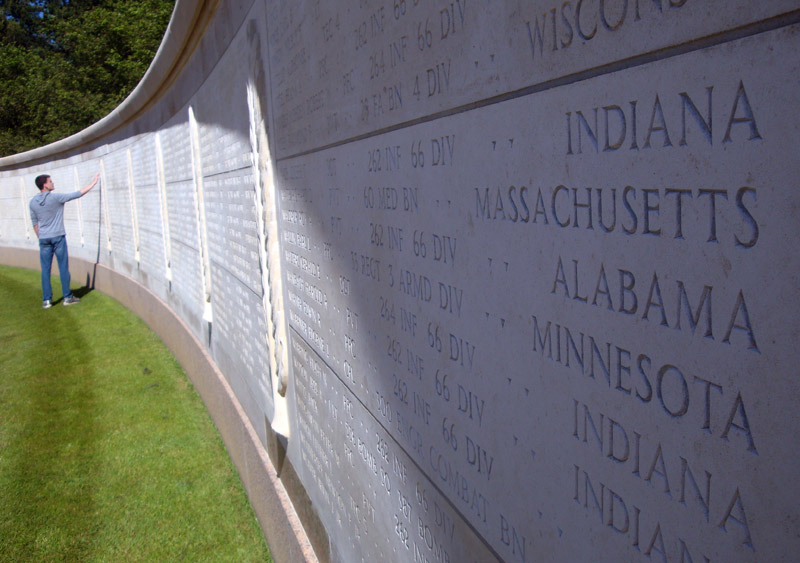 Getting out of the museum and into the countryside really gives you a sense of the massive scale of the entire D-Day operation. Omaha Beach at low tide may be the widest beach I've ever seen in my life. The thought of trying to cover the distance from the waterline at low tide to the beginning of the hills while wearing combat boots, soaked fatigues and a full pack all while hell is raining down around you….I really don't have an adequate way to end that sentence.
On the flip side of that, being the first person to see a few thousand ships rolling out of the morning fog and heading straight for your position would probably ruin your breakfast.
Le Mans
I wanted to write an entire piece about this but writing about Le Mans three months after the fact and as the racing season is winding down seemed kind of stupid so I'll save that for next spring. For those of you who aren't familiar, the 24 Hours of Le Mans is one of, if not, the premiere auto racing event in the world. Over 40 teams racing an array of cars by manufacturers from around the world set out to see who can go the furthest in 24 hours. They race rain or shine and at Le Mans there is always a good chance there will be rain. So, why would I bother to go through the trouble to meet a bunch of friends in a field in France to watch race cars? Because I'm an overgrown man-child who likes loud, shiny things of course.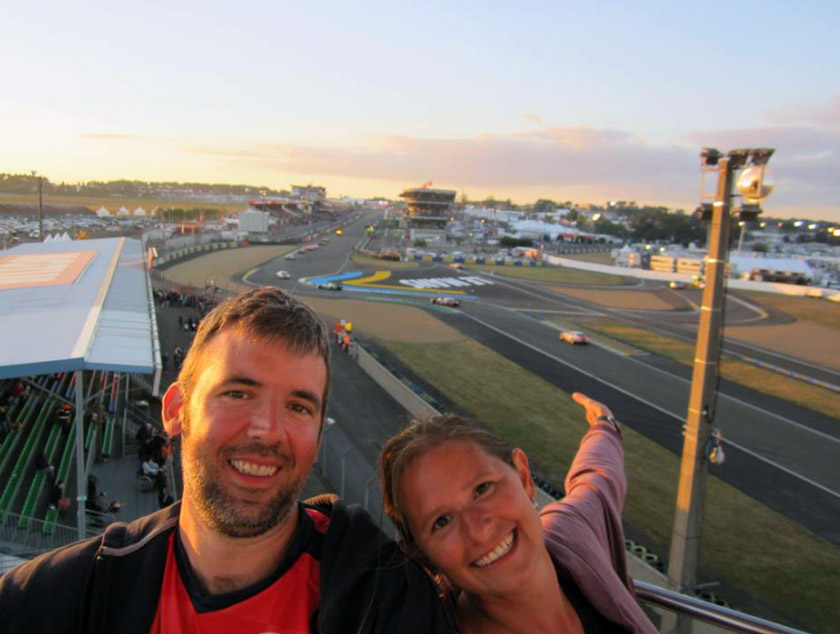 We hit the Decathlon sporting goods store in Paris for a tent and an air mattress and hopped on the train from Montparnasse station in Paris with James and Shelley and headed to Le Mans. Well, our train was canceled because of the rail strike so we wedged ourselves onto the next train. Sander, friend of the blog and our man in the Netherlands, had driven down to Le Mans and established camp before we arrived. Since he had a car he could bring the larger, essential items like a pop-up tent and a beer fridge.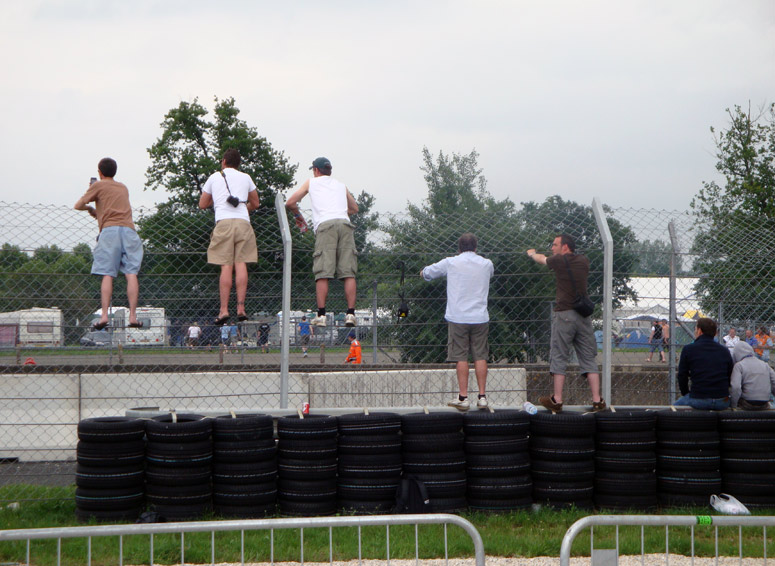 We were joined by our friend David from Tennessee who cashed in some frequent flyer points at the last minute to attend the race as well as father/son duo Greg and Iain from Georgia. Iain had just graduated high school and was happy to be in a country where he could drink a beer in public and not be hassled by the man.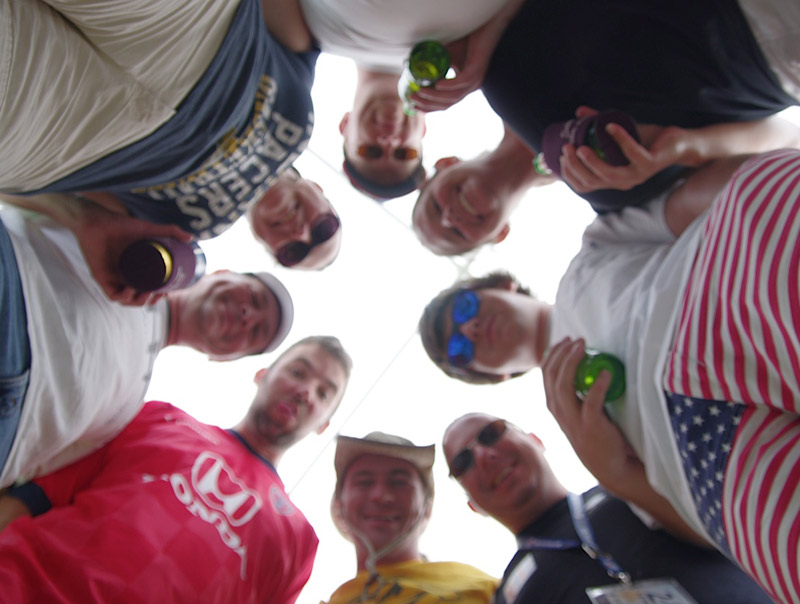 How does one watch a 24 hour race? It's a lot like eating at a buffet: pace yourself and wander around to try a little bit of everything. In 2010 we just had general admission tickets which were fine. You can walk to a good percentage of the track and watch from several vantage points. We bought grandstand seats this time because I wanted a good place to watch the race even if it was raining; a spot in front of one of the large video screens to keep track of the rest of the on track action; and a comfortable place to sit and snooze during the nighttime portion of the race. Unfortunately it was way too cold this time to sit idly in the stands. I walked around a good portion of the track in the cold, predawn hours buying coffee where I could find it to help stay warm. After a couple hours of sleep I joined James and Julie in the stands after sunrise. They were smarter than me, they brought sleeping bags and blankets to keep warm. After the race ended that afternoon we headed back to Paris.
If you're looking for a better idea of what goes into racing at the 24 Hours of Le Mans and have 90 minutes of free time here is a great documentary about the 2008 Audi team narrated by Jason Statham.
Strasbourg
Well, it seemed like a good idea at the time. We decided to stay in Strasbourg for a week because we figured that we could use some time to wash clothes and chill out after going to Le Mans and wanted to stay in France until our phone situation was resolved. I was torn between staying in the city and staying in a small town outside of the city. I chose poorly. We ended up in a suburb of Strasbourg, which wasn't necessarily bad, but we probably would have had a better time in the country. It was the first less than stellar Airbnb experience we had because this apartment was being rented by someone who actually lived there and just went to live with a friend while we were there. On the plus side, he had a fully equipped kitchen which was great. On the downside, we didn't have any place to put our stuff. That, and it was obvious that he owned a cat.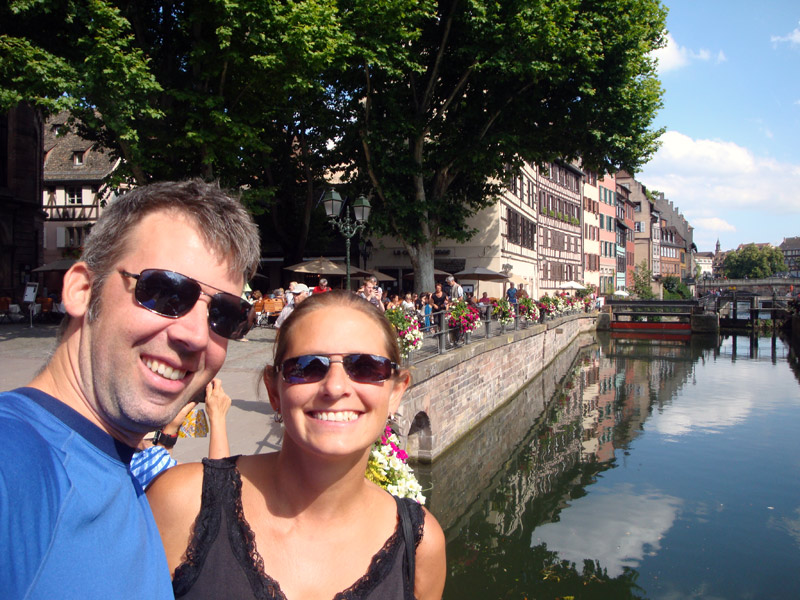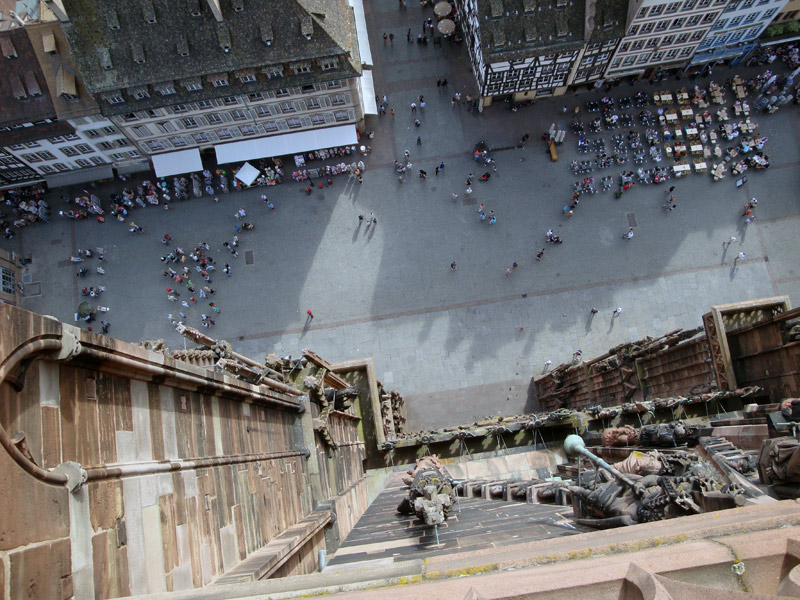 It was an easy, cheap ride via tram into the heart of Strasbourg but the problem was that Strasbourg is still expensive. We couldn't really afford to do anything other than walk around and make dinner at home. Not that there is anything wrong with that. If ever there was a place you wanted to be stuck with just going to the supermarket, France is the place. We cooked some pretty awesome meals in Strasbourg. Thankfully our friend Kace recommended a place that had a great happy hour. Au Brasser, which is a nice brew pub, offered half off all of their beers and flammekueche from 5-7pm. A flammekueche is kind of an Alsatian pizza sans pizza sauce. Think flatbread with cheese and meat. We showed up three days in a row for happy hour. Their beer was pretty good, the flammekuechen were great and our bill didn't kill our budget.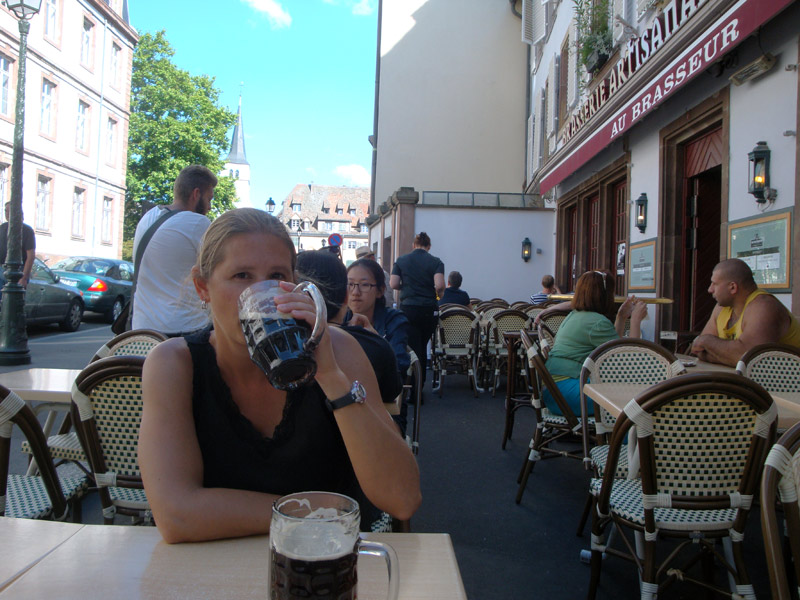 Budget
Ahh, the budget. I would really prefer to skip this section as it is embarrassing. We went over budget in France and not just by a little. Granted, we bought a lot of train tickets, went on a big tour and went to a race but I didn't even count our race tickets because I bought those last year before we left on the trip. Even with that fudging it was still ridiculous.
When planning for the trip we saved for a daily budget of $125. However, our goal is to keep it under $100 per day. In France, our budget came out to $197.90 per day. It hurts just typing that. As you can see, trains took up a massive slice of the budget pie.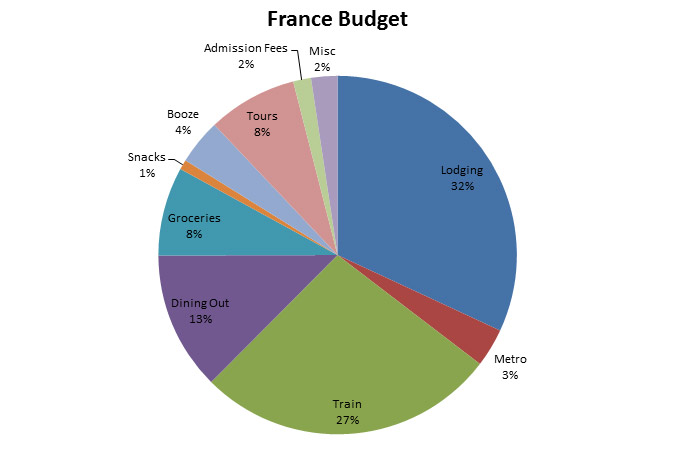 When We Go Back We Will…
Plan ahead, especially if we are there during the summer months again which is a distinct possibility as I have every intention of returning to Le Mans. Apartments will be booked well in advance, our train route will be mapped out and a train pass will be purchased. We've never explored the south of France and that will more than likely be on our agenda when we return.
photo credit: Mark Bridge via photopin cc