How expensive is Paris? You can find cheaper beer at a professional sporting event or a major concert venue in the United States than you can at many cafés in Paris. While comfortable though small accommodations can be found at somewhat reasonable prices if you plan far enough ahead, sitting down for a meal at even the most modest restaurant can break your budget. Fortunately Paris has some tremendous green spaces and top notch self-catering options. Grab some bread, cheese, fruit, cured meats, pastries and a bottle of wine or two and head to a park.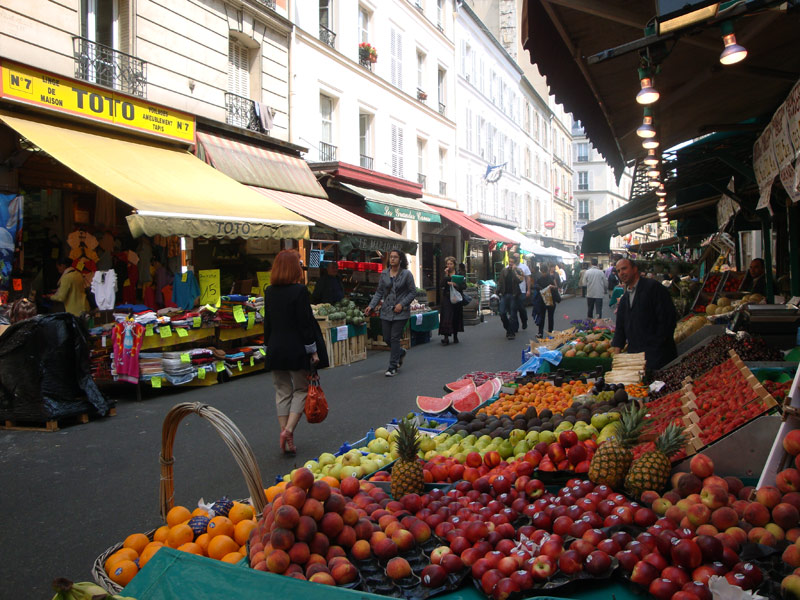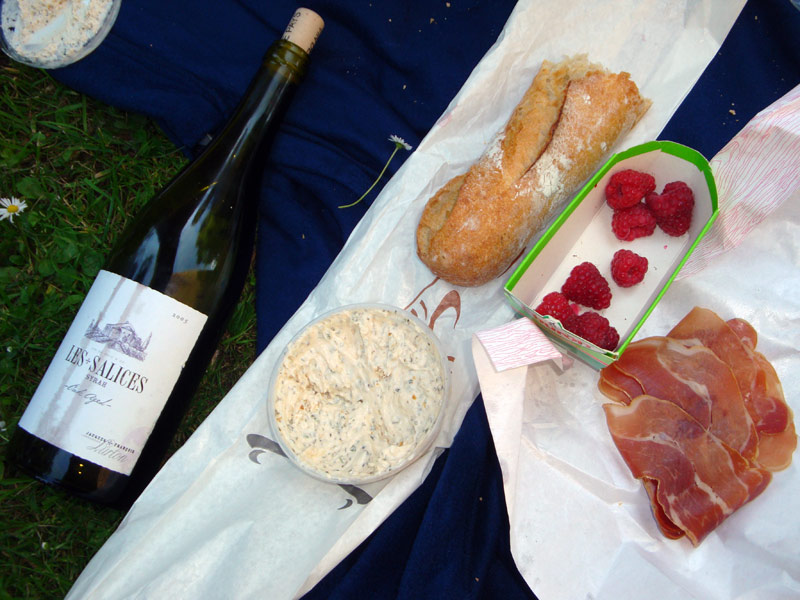 Champ de Mars / Eiffel Tower
At night you can grab a spot in the main area of the Champ de Mars and enjoy an unobstructed view of an illuminated Eiffel Tower. During the day wander off the central mall and you can find a nice spot in the shade. We met up with several friends the Monday after our trip to Le Mans. We all brought snacks and wine and spent a few hours enjoying the afternoon. When we were done everyone said their good-byes and went their separate ways. It was one of the coolest moments of our trip.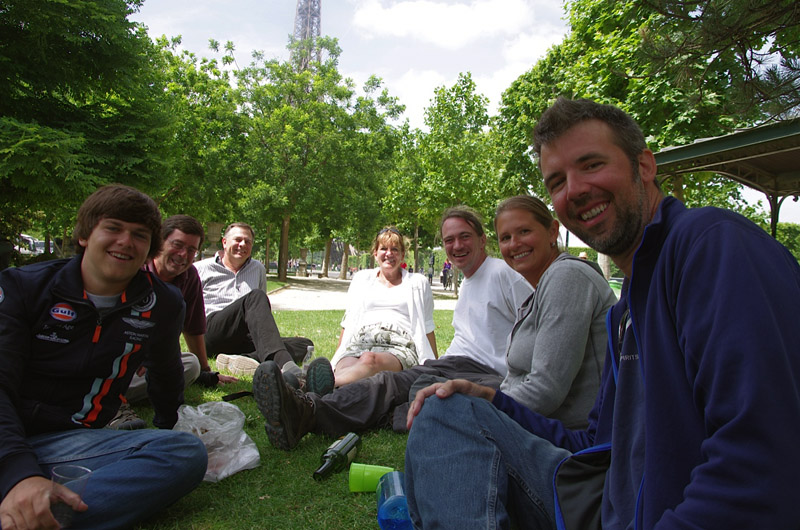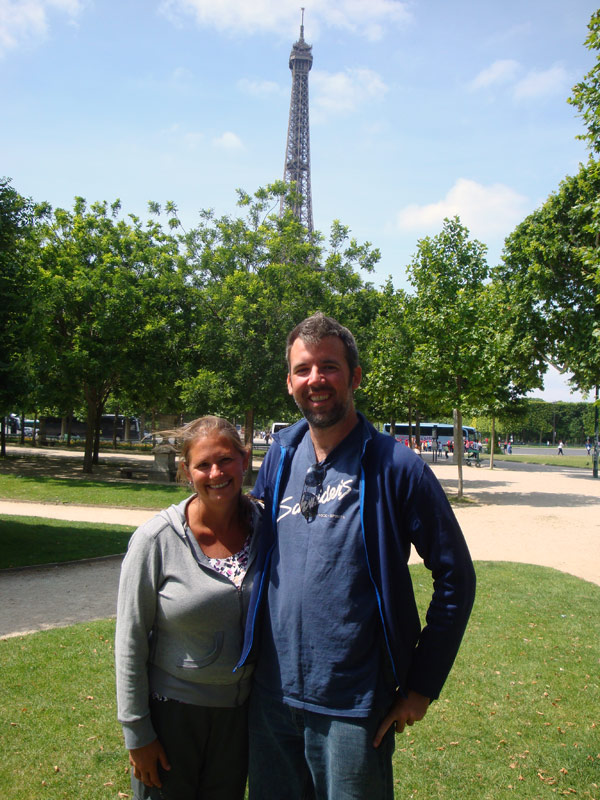 Square Louise-Michel / Sacré-Cœur
Yes, the Montmartre area is crowded and full of souvenir stores, but if you've never been to Paris you're probably going to go. Instead of just shuffling through the crowds of tour groups, take your lunch and enjoy the views from Square Louise-Michel.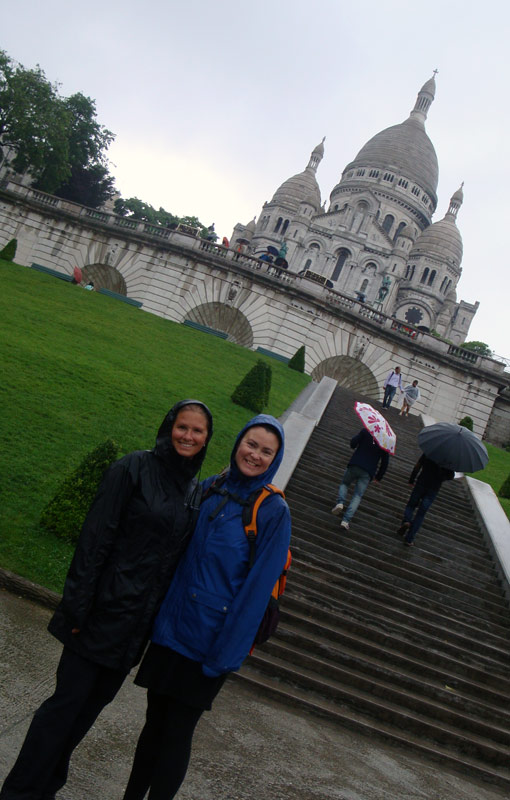 Jardin du Luxembourg
Trees, fountains, statues, flower gardens and a 17th Century palace make the Jardin du Luxembourg a great place to spend several hours. Grab one of the many benches surrounding the main basin and watch the kids play with the toy sailboats available for rent. Don't move any of the benches near the water or else the gendarmes will tell you to move it back. (No, it wasn't us. We just saw it happen a couple times.) Wander away from the central basin and find a nice spot in the grass to enjoy some shade and watch all of the students from the Sorbonne hanging out smoking cigarettes and whatnot.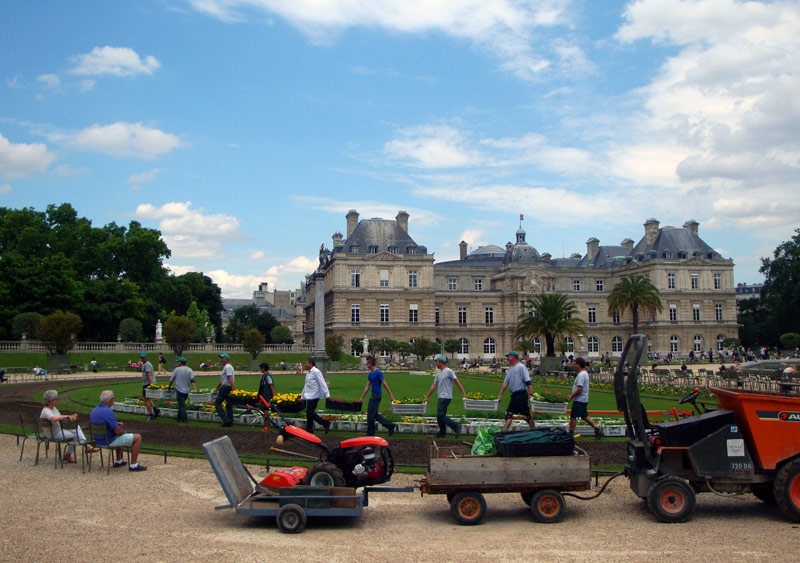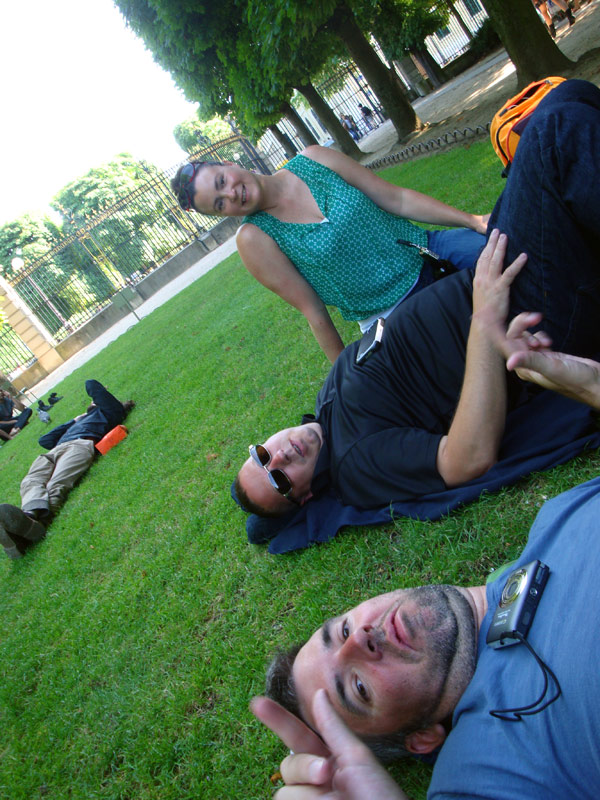 Parc des Buttes-Chaumont
Even though it has some hills Paris isn't known for being particularly hilly so finding a park with large stone outcroppings is a pleasant surprise. The Parc des Buttes-Chaumont has a grotto, a waterfall, a small lake and a temple crested hill accessible via bridges.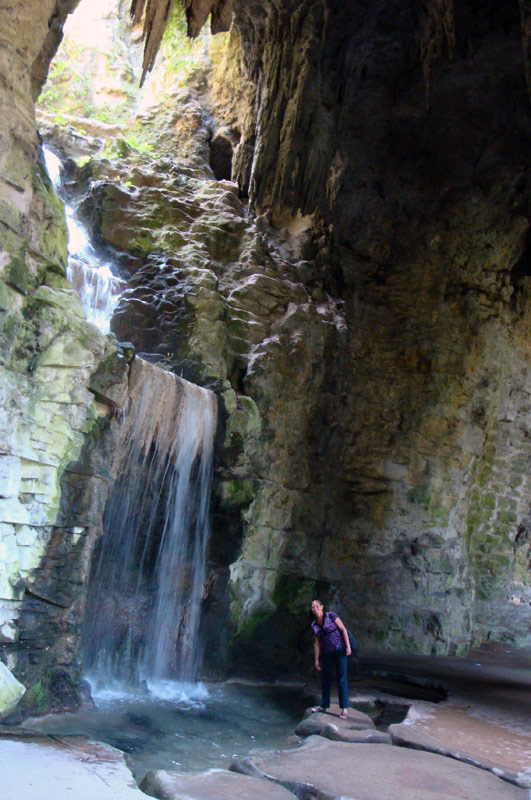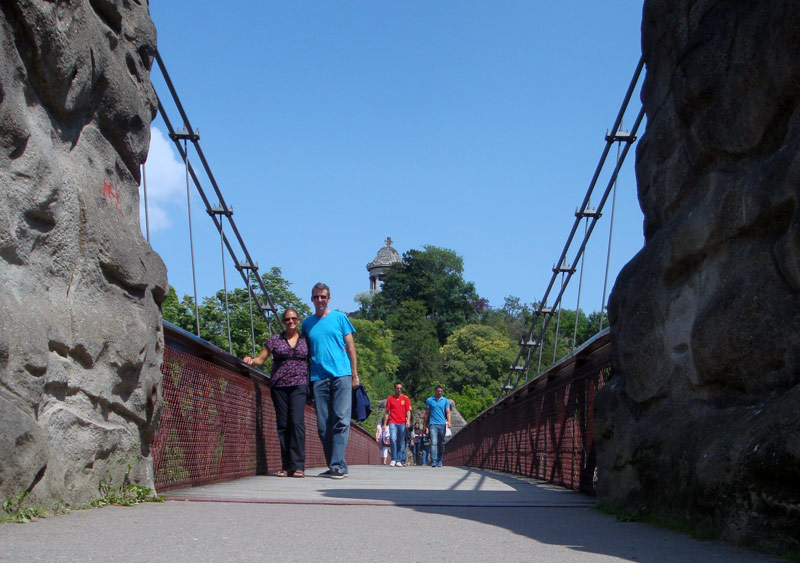 Square du Vert-Galant
Located on the northwest point of the Île de la Cité in the middle of the Seine, Square du Vert-Galant is a very popular park especially at sunset. It is small and can get very crowded but takes on a festive atmosphere at the end of the day when groups of friends will meet not just to share a drink but also have dinner. And I'm not just talking about simple picnicking, people go full on pot-luck dinner. We saw multiple groups of ten or more people sitting in a circle and it looked as if everyone brought a dish for dinner and a bottle of wine.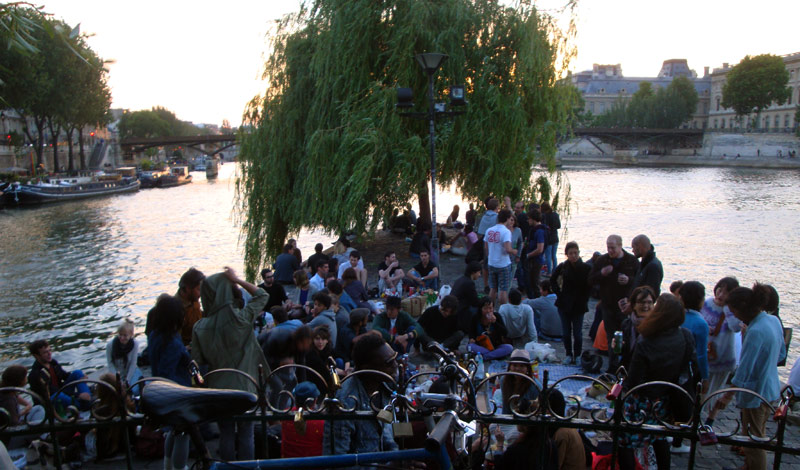 These five popular parks are just a small sample of what is available. There are parks and squares of all sizes across Paris and its surrounding area. Just pick one and make a day of it. It will be cheaper, more relaxing and probably more entertaining than sitting in a café.