After spending a week in Santiago we decided that we liked it so much that we wanted to stay for another week. While Chile in general can be expensive the primary drain on your pocketbook while traveling there comes from eating out and drinking. A hotdog and a beer can easily set you back US$8-10. We managed to stay on budget during our time there by cooking at home and enjoying a lot of free or less expensive activities.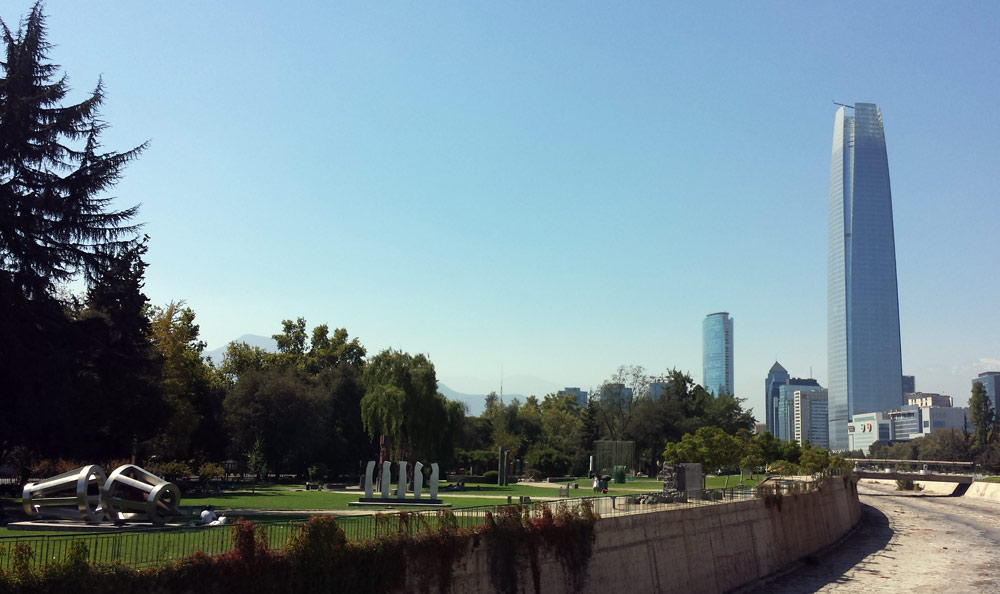 Food
Going out to eat in Santiago can cripple your budget rather quickly. Fortunately, if you like to cook it is a wonderful place to spend time. La Vega is Santiago's massive market that has dozens if not hundreds of stalls selling almost anything you could possibly want: Vegetables, fruits, dried fruit, meat, cured meat, seafood, nuts, beans, olives, pickled whatever, fresh ají, cheese, bulk cereal, herbs, bulk spices, honey, butter, cookware, household items and more. If you're picky about produce this is the place for you. When we made tacos one night we bought our tomatoes from one vendor, our avocados from another and our cilantro from yet another. There are vendors walking the aisles with trays full of empanadas selling them to shoppers. In the wider aisles even more vendors have portable grills set up selling anticuchos (grilled meat on a stick). There are also some food stalls with counters and tables if you'd like to stop for a quick, affordable bite.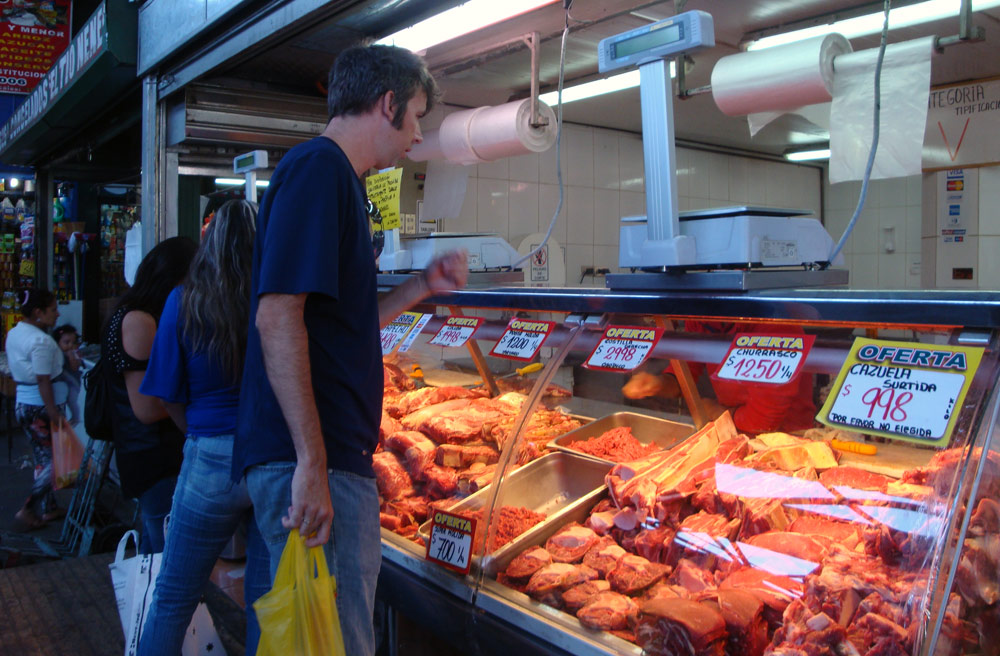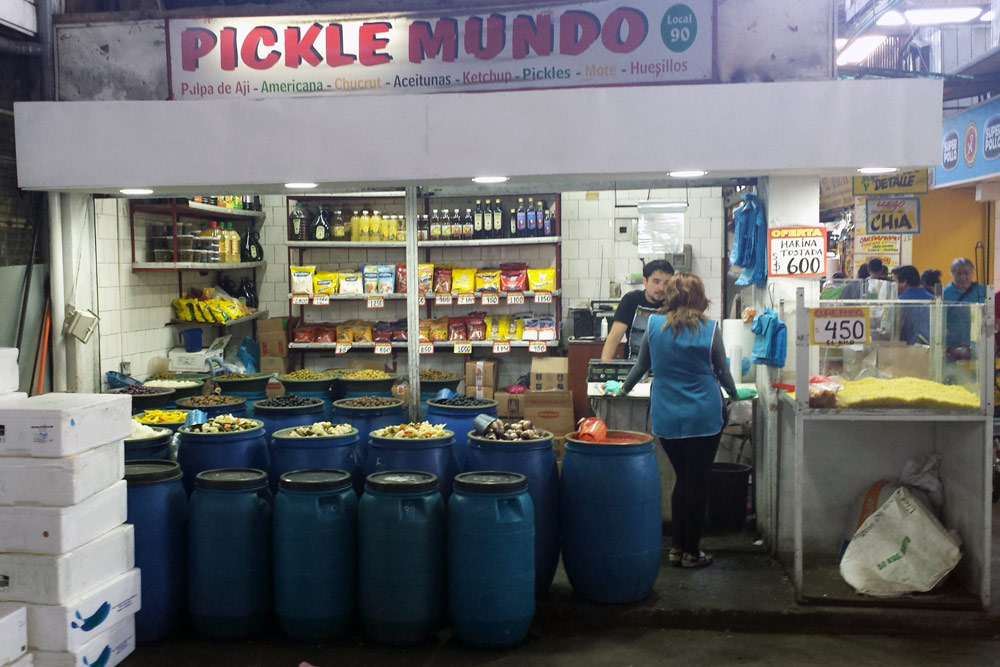 There aren't as many street vendors selling food in Santiago as compared to Lima but they are out there. They tend to set up where you'll find rush hour foot traffic which fortunately for us was just outside our apartment building. Anticuchos, empanadas and sopapillas are the main offerings. Great for a snack or a cheap meal in a pinch.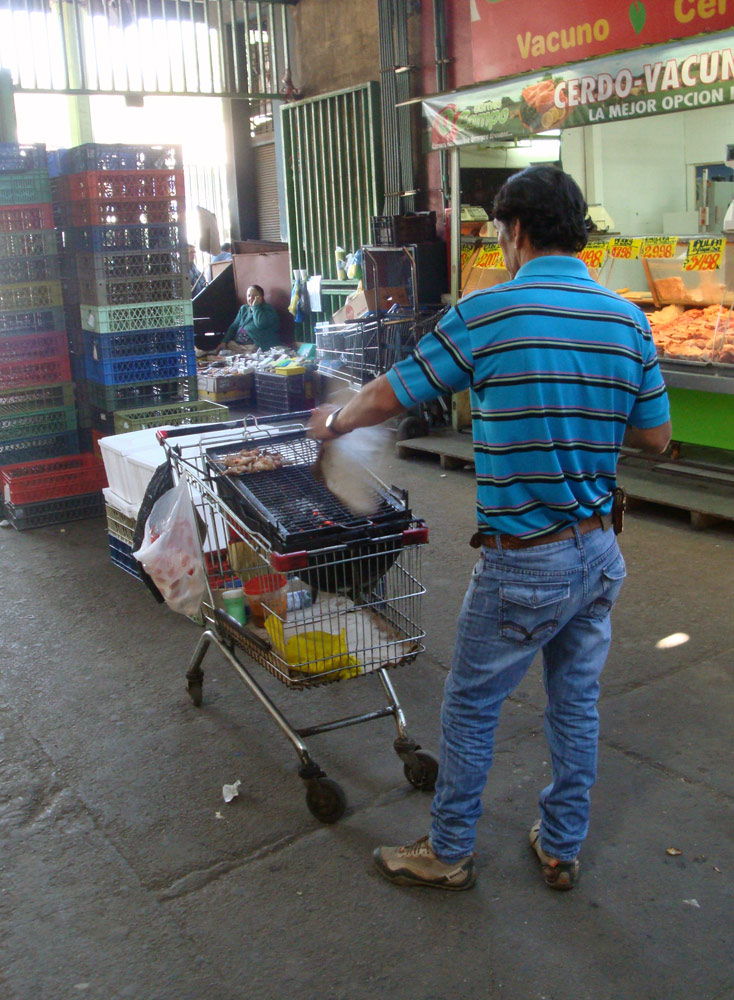 The Mercado Central gets most of the attention in travel guides but unless the idea of being mobbed by waiters waving menus working the hard sell sounds appealing to you, I would not recommend walking inside. If you're on a budget you can't afford any of the restaurants inside anyway and while there are a lot of fish mongers there, you can get fresh fish at La Vega without the hassle. There are some more affordable restaurants on the outside of the market if you really want to get some seafood there. However, the best part of it for us was Emporio Zunino located at the southwest corner of the market. While a majority of their business looks to come from their empanadas, which seem to be held in quite high esteem based on the volume of people buying them regardless of time of day, we fell in love with them for their pasta. They sell a variety of fresh pastas including some fantastic cheese & spinach raviolis.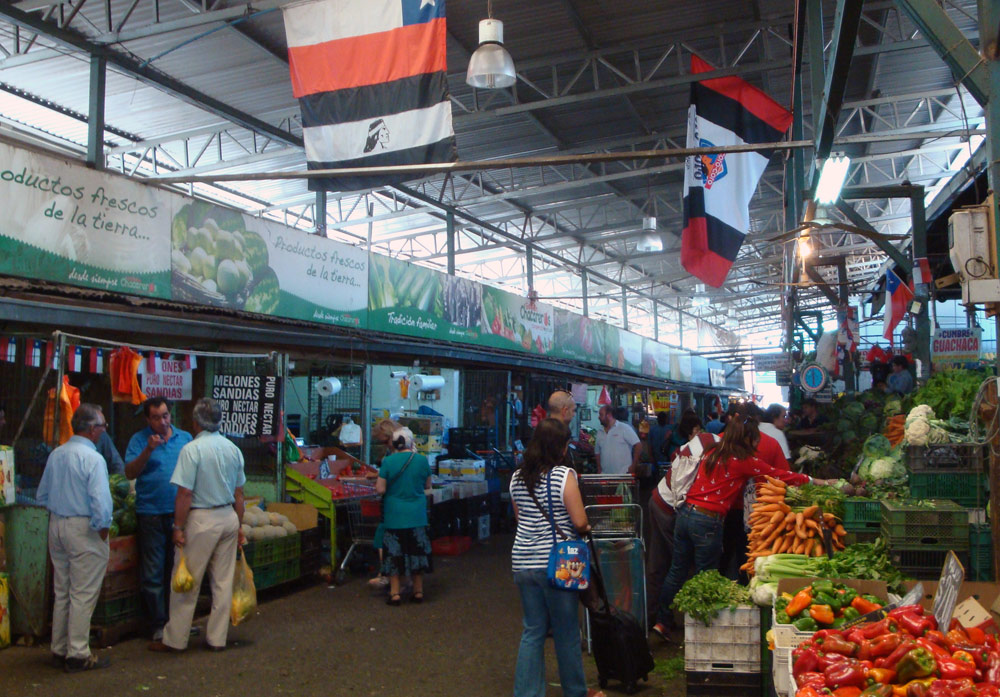 Parks & Museums
San Cristobal Hill is the second tallest hill in Santiago and is home to the Virgin Mary statue that looks over Santiago from its peak, the zoo, a Japanese garden, parks and more. If you're up for a challenge you can walk or bike to the top. We decided to spend a few pesos and take the funicular to the top and walk down.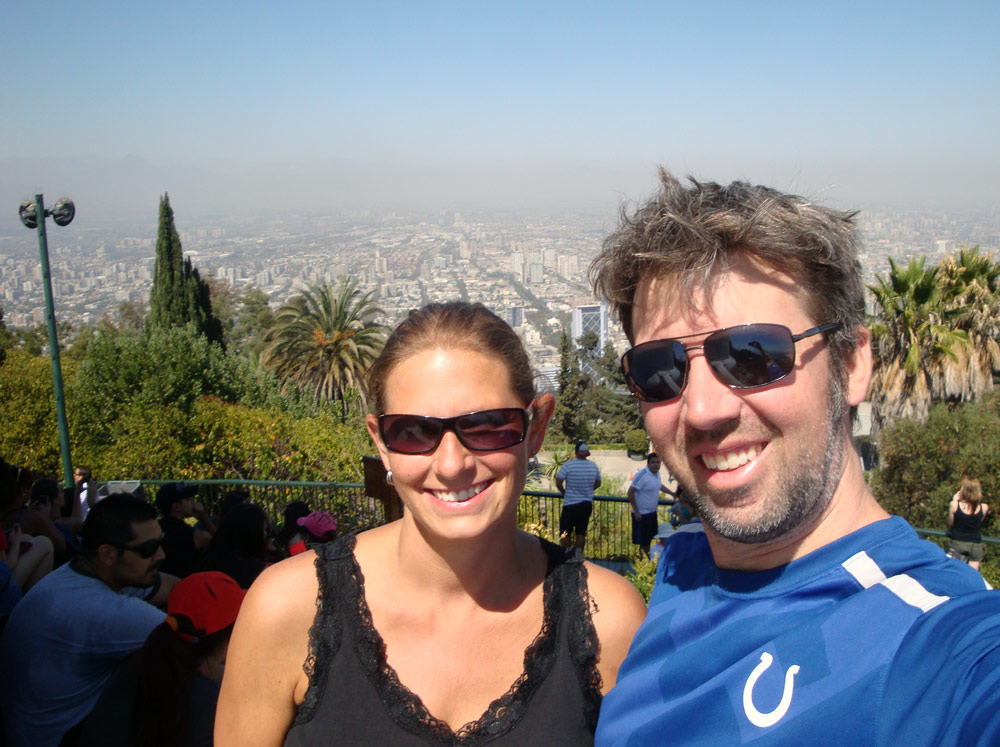 Forestal Park runs for several blocks along the Mapocho River just east of the Mercado Central. It is a nice place for a walk or to relax in the grass and is full of people on sunny weekend days. It is also home to the Palacio de Bellas Artes which houses two museums: the National Museum of Fine Arts on the eastern half and the Museum of Contemporary Art on the western half. An exhibit featuring a massive number of photographs from Sergio Larrain occupied the basement of the Museum of Fine Arts.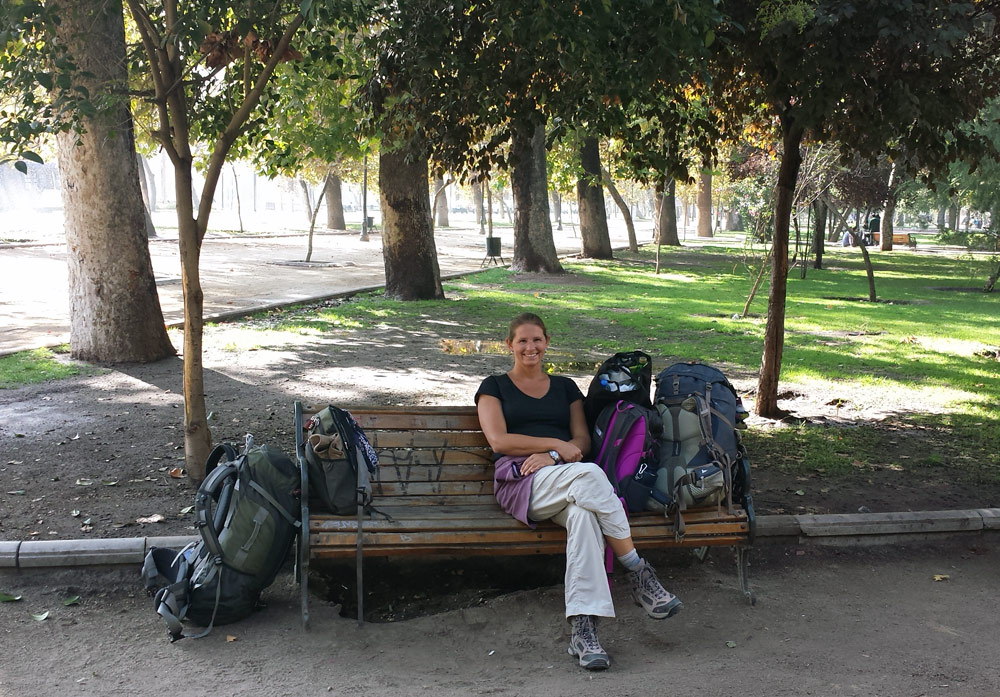 Just south of Bellas Artes you'll find Santa Lucia. While also on a hill it is not nearly as large or as tall as San Cristobal. What it lacks it size and stature it makes up for in style. Its craggy surface is crisscrossed by lamppost flanked stone paths that go through gardens and by fountains. It is a rocky island oasis in a sea of apartment & office buildings. I regret not making a second trip back to the park.

West of central Santiago is the Quinta Normal park. It has a pool, a paddleboat pond and the area is home to several museums including the Museum of Natural History, Museum of Memory and Human Rights, and the Santiago Railway Museum.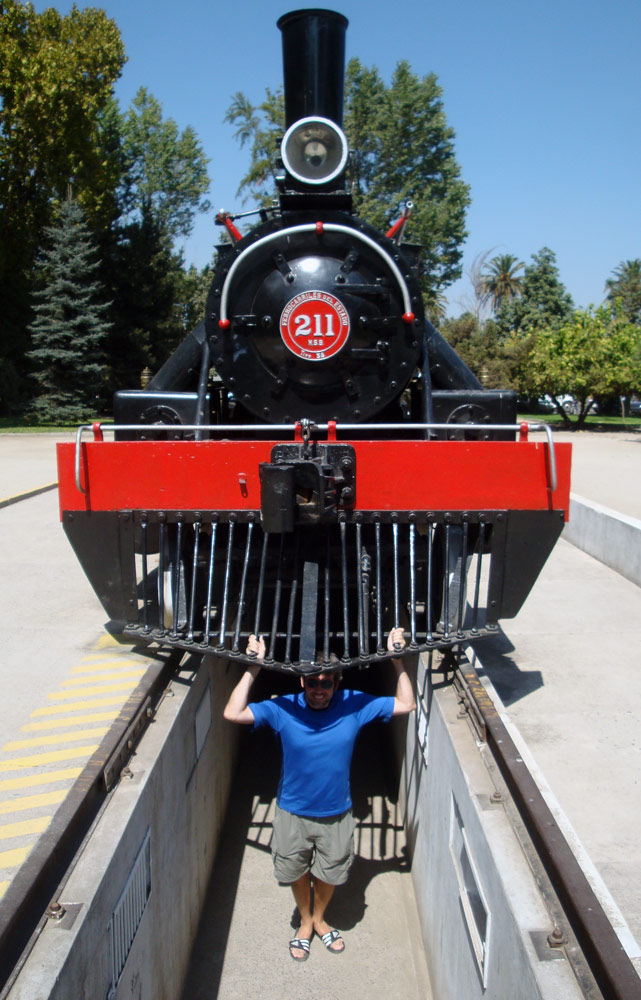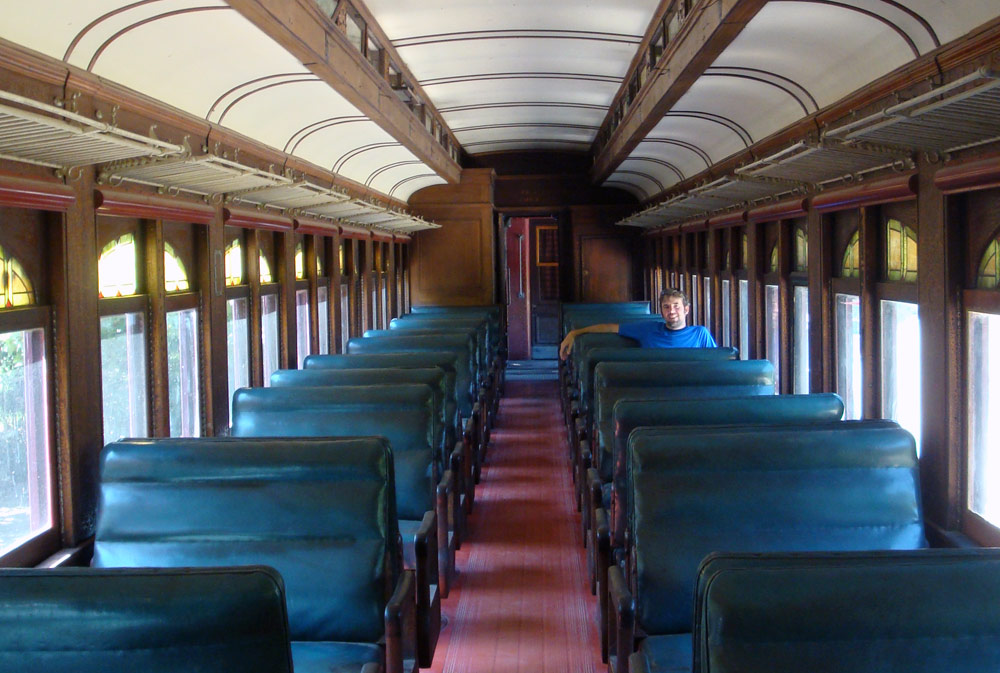 Wine & Drinks
If you're in central Chile you will probably want to visit at least one winery. Tours and transportation can be pretty expensive if you are trying to stay on budget. Most of them are located far enough outside Santiago that you'll need to drive, hire a driver or go as part of a tour. Julie picked out Undurraga as our winery to visit as tours were relatively affordable and we could get there via bus. Their grounds were beautiful and we tasted several varieties of grapes off the vine in their tour garden.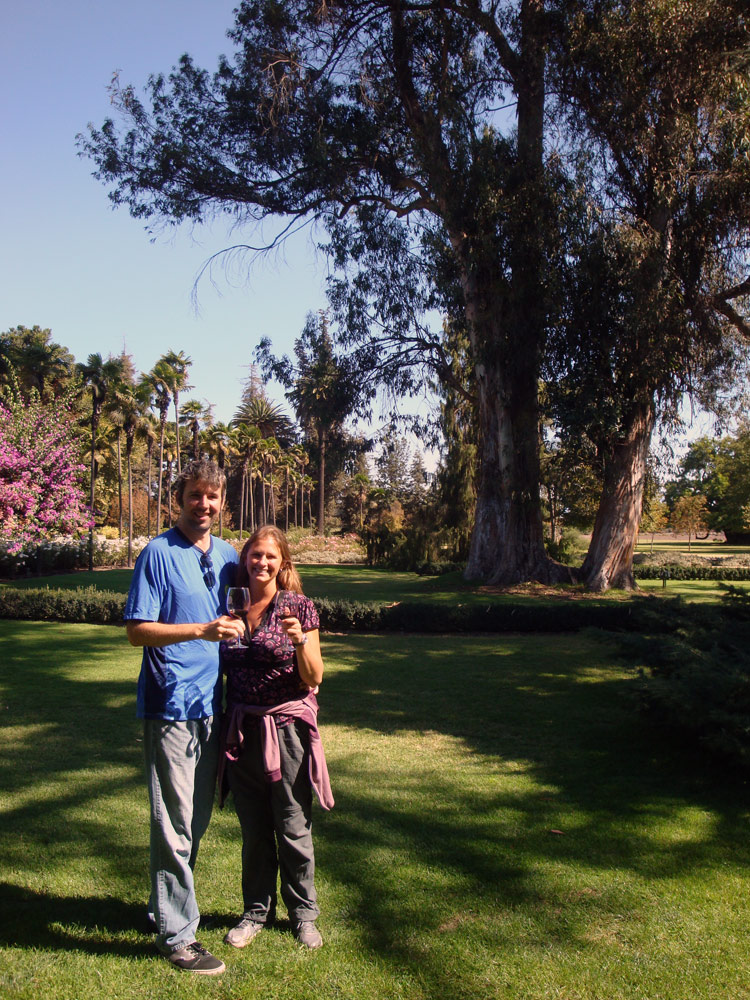 If you're looking for something closer to Santiago and a bit more, oh what would be a good word, effective perhaps, then you'll want to have a Terremoto (Earthquake). It sounds innocuous enough: A big half litre cup filled with a young, slightly fermented wine; a dollop of pineapple ice cream; and a splash of liqueur for color and flavor.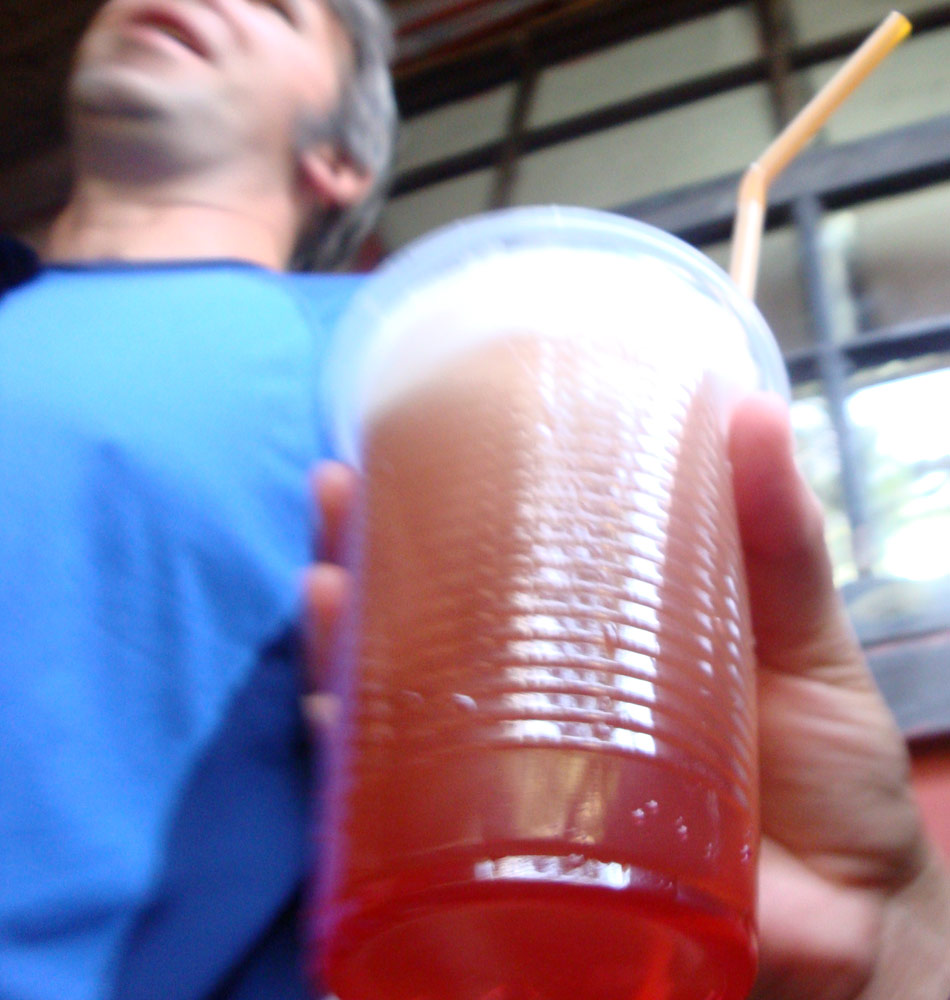 The place we chose was La Piojera which was just down the street from our first apartment. Aside from the name of the drink I had some idea as to their potency because we had a balcony that looked down onto the street. When you see three different fist fights outside a bar before 9pm on a Friday you know you are dealing with some strong stuff. As a safety precaution we decided to go for drinks in the early afternoon. We still saw one potential fight averted and a couple of other people carried out by their friends because their legs weren't supporting their weight.
The gentleman making our drinks asked if we wanted sweet or bitter for our liqueur. Julie went the sweet route and got a splash of something red and fruity. We still aren't sure what it was. I went for the bitter and got a splash of Fernet Branca. I liked mine a bit too much because I was drinking fast enough for the older Chilean man standing next to me to reach out and grab my wrist and just shake his head in a very "No, you really don't want to do that" kind of way.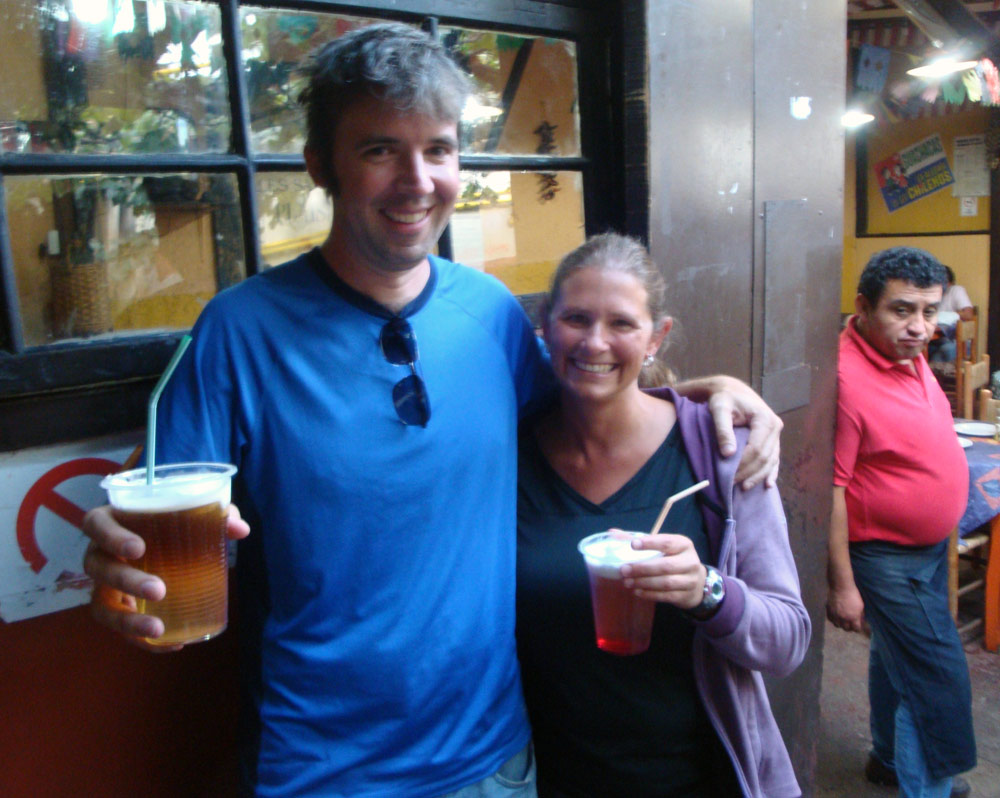 I don't drink as much as I used to but I still like to think that I can handle my booze fairly well. These things will take you from zero to Dudley Moore in a very short period of time. We were feeling pretty good after one. We decided to have a second because we were there and why wouldn't we have another. By the time we finished our second it became obvious to both of us that there wouldn't even be a discussion about a third. I'll assume that number three is the gateway to sloppy, dragged out, knocked out land. While most of the crowd was young Santiaguinos enjoying their Saturday afternoon there were some interesting characters in there. We decided to stumble out into public before things got too weird. I know that doesn't make for as good of a story, but the idea of explaining to the travel insurance company as to how I got a broken nose wasn't really appealing. Definitely worth a visit if you are in Santiago.